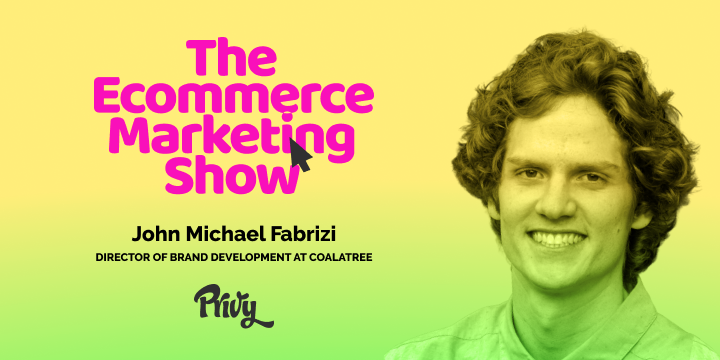 Maybe you have an idea for a new product, but you're not quite sure how it will land with your current customers.
Maybe you want to launch a new brand altogether.
Either way, crowdfunding campaigns can be an amazing way to test the market AND build a community of avid supporters before you pull the trigger.
Coalatree, an eco-minded apparel brand, has seen this firsthand. They've launched 8 Kickstarter campaigns and raised more than $2 million. 😱
We wanted to find out how they did it, so we talked to their Director of Brand, J.M. Fabrizi to get into the nitty gritty.
You can tune in above👆 on Apple Podcasts, Spotify, Stitcher, or anywhere you get your podcasts.
Get our best content on ecommerce marketing in your inbox 2 times a week
On this episode, you'll learn:
Why Coalatree made the switch from retail to DTC.
Why Kickstarter is 🔥 for introducing new products.
The keys to building a successful campaign.
How to keep backers engaged after they support your campaign.
What to listen for:
[1:44] The transition from 200 retail locations in 8 countries to DTC.
[5:24] What are the benefits of using Kickstarter?
[7:30] Behind the scenes of a successful crowdfunding campaign.
[9:19] Why you should build a brand first.
[14:25] What the team looks like.
[18:37] Advice for your first crowdfunding campaign.
[23:12] How to keep the momentum going over the next several months.
Links to love👇👇