50 Small Ecommerce Brands From Every State (Just In Time For The Fourth)
Published on Jun 30, 2020
Written by Rachel Waldmann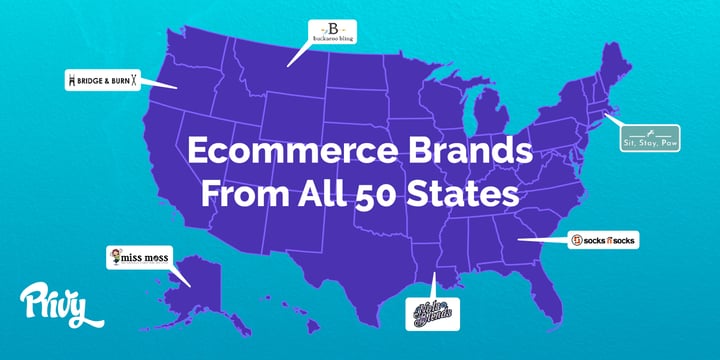 Our country (and the rest of the world) has been through a lot this year – some good, some, well, not-so-good, to put it kindly. But with America's Independence Day approaching, it's an important reminder to reflect on what we're all about: pioneering, pushing boundaries, and taking risks.
This sentiment rings truest with small businesses, who triumph because of a relentless work ethic and a healthy supply of passion.
Especially over these last few months, we have been honored to learn about the vast array of businesses hailing from sea to shining sea.
We pulled from the ShopSmallEcomm marketplace and our database of more than 500,000 Privy merchants to find stand-out small ecommerce brands in each of the 50 states, in honor of this July 4th.
Get our best content on ecommerce marketing in your inbox 2 times a week
Alabama
High Cotton Textile is a luxury farmhouse-style brand specializing in crib bedding and nursery decor that would make Joanna Gaines swoon.
Each piece is made by hand to order in the USA using 100% cotton, with a commitment to high-quality, simple, and sustainable style.
Alaska
Miss Moss illustrates and produces stickers for planners, laptops, water bottles, and more from their office in Anchorage, Alaska.
Their signature Curvy Girl stickers are available in multiple skin tones and hair colors, so you can find ones that look like you, from cheeky gnomes to fierce superheroes.
Arizona
After Phoenix-based founder Nikki had her son, she was worried her life would become a pastel barrage of baby things.
That's why she started Robot Bunnies. Her brand creates playful, whimsical, and inspiring bedding for babies and kids, each designed with style and humor in mind by talented indie artists.
Because if you're going to be stuck dragging a blankie everywhere for your kid, it should at least be a cute one.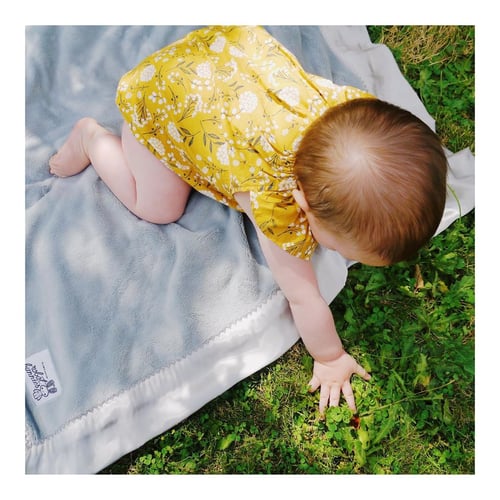 Arkansas
Bella Vista-based soap artisan, Theresa, started her business 10 years ago after having a go at soap making and falling head over heels in love.
She put her nose to the grindstone, teaching herself the ins and outs of her craft while raising her three kids. Turns out her mad scientist tendencies paid off, since she now has a thriving business creating artisanal soaps, bath bombs, deodorants, lip balms, and other small-batch body products.
California
For some truly vibrant Cali vibes, Mokuyobi is a Los Angeles-based backpack, apparel, and accessories company that designs in technicolor.
Their unisex line focuses on fun and functional, well-made products that add excitement to wardrobes everywhere with bold prints and striking color blocks.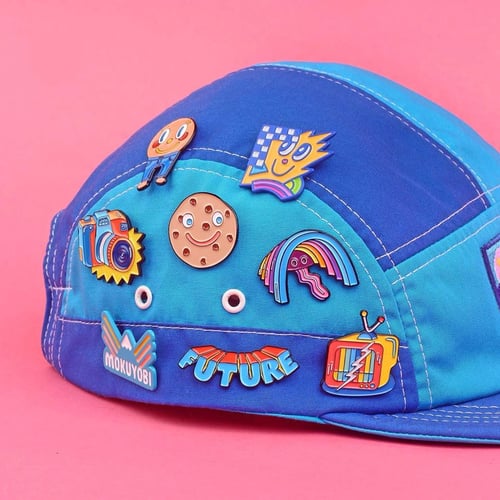 Colorado
BlackTravelBox is a travel-ready hair and body care brand. Denver-based Orion Brown founded BlackTravelBox with the goal of bringing natural hair, skin, and body products to travelers of color.
After she found herself with virtually no options on a trip to Japan, Orion wanted to help other women avoid the same situation. Their Carry On Starter Box has all the basics in one bundle that fits perfectly into your carry on for a flawless travel experience.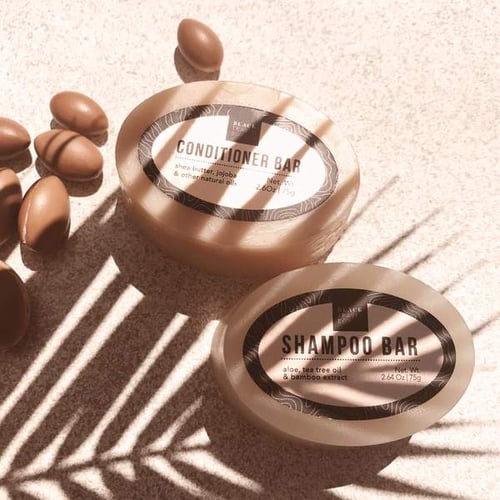 Connecticut
Founders Caroline and Jose know that home is where the heart is, and their heart is in the Mystic area of Connecticut.
Named after their daughter, Paloma's Nest is a business built with love, helping other modern families to create new traditions.
Their handcrafted heirlooms celebrate weddings, babies, homes, and holidays. To date, they've been featured in InStyle Magazine and The Huffington Post for their ornaments, ring dishes, and other keepsake items built to last and carry some serious nostalgia.
Delaware
Headquartered in Dover, Gemifique sells lab-grown diamonds, which are an ethical and eco-friendly alternative to traditional diamonds.
Their stones are grown in the USA for the socially-conscious consumer who wants to preserve the earth's natural resources while still having a nice big rock on her finger. Brb, telling my boyfriend to flag this for later.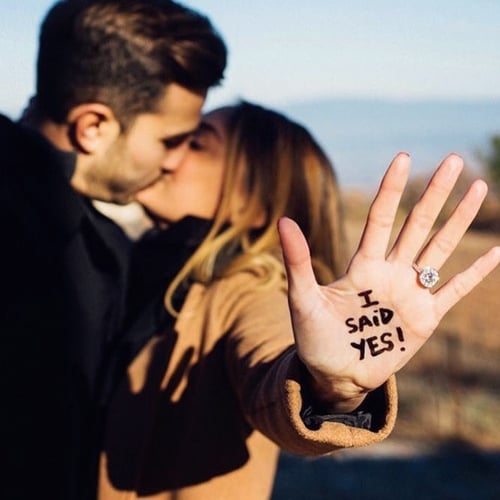 Florida
Imagine yourself on a vibrant Miami beach this summer (instead of sipping margs in an inflatable kiddie pool in your driveway), with AquaVita's line of beach apparel.
Their contemporary styles are sophisticated and will serve you well no matter your next seaside destination. Their focus is on creating luxurious apparel at an affordable price that makes the wearer feel special, like a breezy, beachy goddess.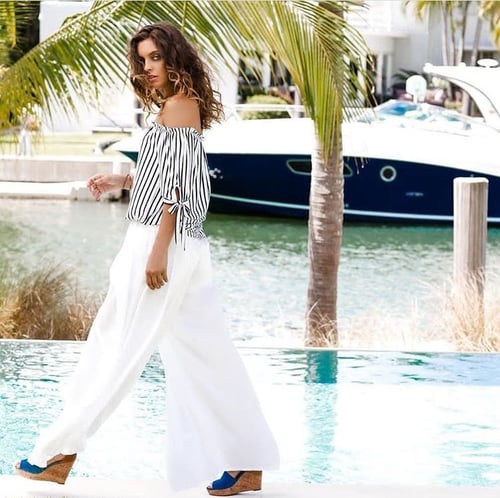 Georgia
Let your toes wiggle in delight with Atlanta-based Socks n Socks' colorful designs for men, women, and kids.
They were created as a premium socks brand that would offer comfort, whimsical designs, and top quality.
Started by a brother duo with all kinds of crazy design ideas, they are firm believers that socks don't have to be boring.
Hawaii
Top off your summer look with some dainty accessories from The Aloha State.
While a Hawaiian adventure may not be in your immediate future, you can still bring that same carefree spirit to your closet with Komakai's ocean-inspired bohemian jewelry.
Pieces are handmade made with 14k gold and sterling silver, so you know it's delicate in style but built to last.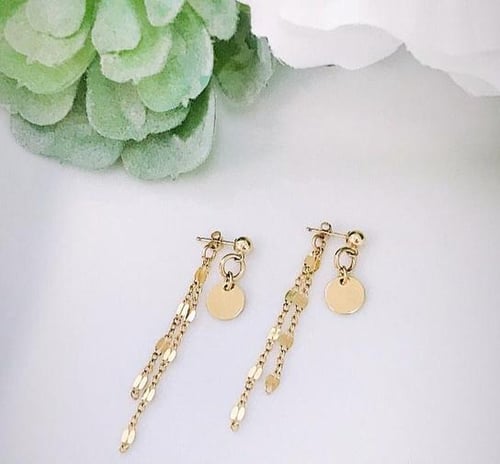 Idaho
Bath and body products don't get more natural than Wildwood Soap Company.
Their soaps and shampoo bars are crafted with dry and sensitive skin in mind, using only mild materials sourced from the founder's farm in the Idaho woods. Essential oils are added for forest and garden-inspired scents.
Illinois
Chicago-based TeaSquares Focus Bites are crunchy energy bites made with ingredients to help support mental energy, focus, and clarity.
With flavors like Citrus Matcha, Blueberry Acai, and Vanilla Chai, they'll help you get your tea fix, especially if the thought of drinking a hot beverage during summer repulses you to your very core. Problem solved!
Indiana
With operations based in Indiana and Iowa, KONG Coolers are made in the USA, designed to take a beating anywhere on the planet.
Their premium coolers provide rugged durability, extended ice retention up to 10 days, and are made with a special focus on engineering, so you never have to drink a nasty tepid beer again.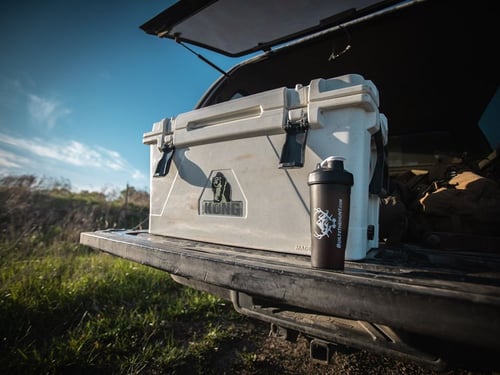 Iowa
Located in Waverly, Iowa, Rada Kitchen Co. has been manufacturing chef-quality knives since 1948.
They are able to maintain their remarkable reputation and help customers get the best bang for their buck by ensuring efficiency and eliminating waste throughout every step of their process.
To date, they have sold over 165 million pieces of cutlery, all with a lifetime guarantee.
Kansas
Native Midwesterner and KU alumnus, Beth, works in law enforcement, raises two kids with her husband, and oh, she also happens to casually own a successful jewelry business too.
Through Baubles By B, she channels her creativity to design stylish, lightweight jewelry for everyday life. Using materials such as leather, acrylic, and cork, their designs are practical for women who don't have time to be weighed down with heavy pieces.
Kentucky
Let your kids' (or your own) creativity run wild with Louisville-based Crafty Croc's chalk markers, watercolor brush pens, paint markers, printables, and tutorials.
Use the chalk markers to leave sweet messages on your windows, like thanking essential workers, congratulating recent grads, or just saying hey to a friend. I promise it will make their day and bring them smiles during a tough time.
Louisiana
Gourmet grocery merchant, NOLA Blends, specializes in infused olive oils and balsamic vinegars made with quality non-GMO ingredients sourced from Italy, Greece, Turkey, and Napa Valley.
BFFs Louis Laurant and Richard Simmons (TBD on whether or not it's the Richard Simmons) founded the company in 2018 and have used the dynamic New Orleans culinary scene as inspiration for their products.
From blood orange-infused EVOO to vanilla fig balsamic, you're sure to find something you've never tasted before.
Maine
We may be missing some prime beach days this year in New England, but lucky for us we can still have a luxurious coastal spa day at home.
Planet Botanicals' natural plant-based products are made with sustainably harvested seaweed. Their product line includes shampoo and conditioner bars, soap, hand cream, body cream, and accessories. All I need now to complete my Maine beach day is a lobster roll the size of my face.
Maryland
Waxing Kara grew organically from the founder, Kara's (bet you didn't see what one coming) work as an artist painting with beeswax. She started beekeeping at her home near Baltimore and quickly learned about the importance of bees to our planet's sustainability, as well as the healing properties of honey. Fast-forward a few years, and Waxing Kara now offers a full line of food, bath, and beauty products inspired by bees and nurtured by the honey they provide.
Massachusetts
Founder Lex's world changed when she lost her mom in 2017. She decided to honor her mother and her lifelong love of candles by creating a special one in her memory. From there, Vibes Candles was born.
Each candle is hand poured in small batches, using a coconut and soy wax blend. They are then paired with custom blended fragrances, crystals, and crackling wooden wicks for an extra cozy experience.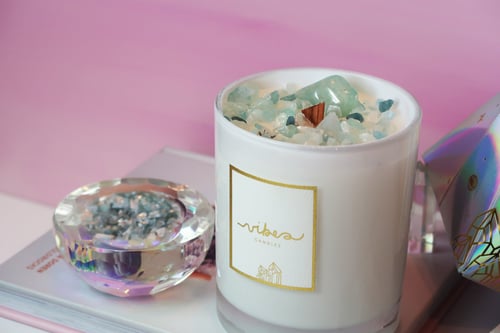 Michigan
Cars aren't the only grand feat of engineering that comes out of Michigan.
I Love My Pillow is tackling the age-old problem of sleeplessly flipping your pillow to the cool side with their proprietary memory foam pillows and mattress toppers that stay cool and comfortable for any sleeping position.
Minnesota
Meet your fun-loving, tree-hugging wooden toy makers! Founders of Smiling Tree Toys, Justin and Kathleen design and handcraft keepsake wooden toys in their red barn wood shop on the Minnesota prairie.
From name puzzles to alphabet blocks to wood teethers and more, all lovingly made by their team using sustainable woods and an organic finish. As if that's not enough, they also plant a tree for every toy they sell.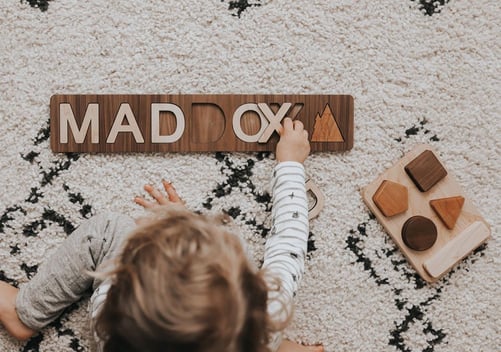 Mississippi
Founder of Pink Possum, Bekah, was a young mother with two babies at home when she realized a need in her community: a place that was easy and affordable to shop at for herself and her kiddos, and also close to home.
Needless to say, it was tough to find where she lived in Mississippi, so she built it herself. Her boutique now carries a range of items from newborn baby to ladies clothing, with free shipping across the US on orders over $25.
Missouri
Sara Patino is an artist with a passion for making women feel confident and special through thoughtfully designed modern jewelry.
Since 2007, she has worked in the St. Louis area creating her own collection, while also collaborating with brands like White House Black Market, Anthopologie, and Francesca's on seasonal releases.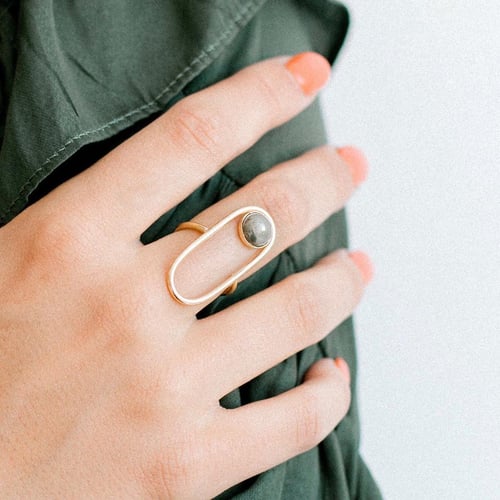 Montana
Tap into your inner cowgirl, and show your unique blend of grit and grace by shopping Buckaroo Bling's line of jewelry and boot accessories.
If you're a little bit country and a little bit rock n' roll, their handcrafted copper, sterling silver, turquoise, and leather fringe accessories handmade in Montana will give you heart eyes. 😍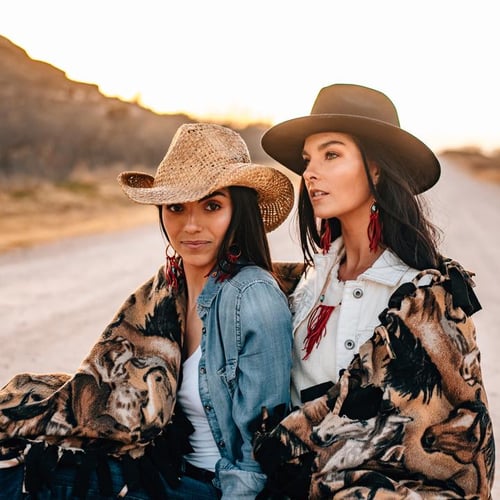 Nebraska
The Raikes family has been in the cattle business for more than a century, so it's safe to say they know their beef.
They ship beef products and subscription boxes from their ranch in Nebraska, where their cattle grazes on open pastures while supervised by veteran ranchers (you can read about their animal welfare statement here).
Their bundles range from wagyu to bratwurst, and everything in between.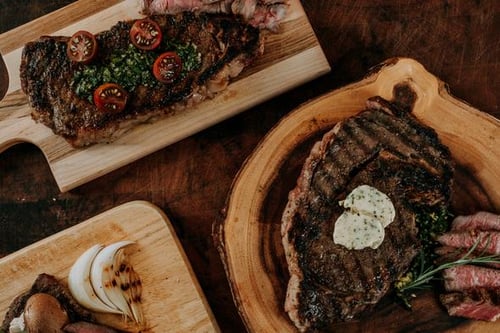 Nevada
If you've been on the COVID-19 diet of wine and baked goods, but now your favorite jeans are a bit too tight, let me introduce you to Good Dee's.
Their low-carb, keto baking mixes preserve the flavors of traditional treats, while avoiding sweeteners. Their products range from cookie and brownie mixes, to bread and pancakes, even including several gluten-free and allergy-friendly options.
To date, they've been featured in PopSugar, BuzzFeed, Forbes, Chowhound, and more.
New Hampshire
To be honest, I'm a little mad at myself that I didn't buy a massage chair 3 months ago so I could spend my quarantine cradled in bliss, but hindsight's 20/20.
Massage Chair Wellness offers literally every kind of massage chair you can think of, for people of all shapes and sizes, so you can be as comfy as NSYNC's Joey Fatone:
New Jersey
This pop-up coffee stand based in central Jersey sells freshly roasted, single origin coffee online.
They blend a variety of flavors, from hints of dark chocolate to peach and mango, with beans sourced from family-owned farms and farmer organizations from all over the world. Their operation is small (like, two people small), crafted with love by people who truly know and appreciate good coffee.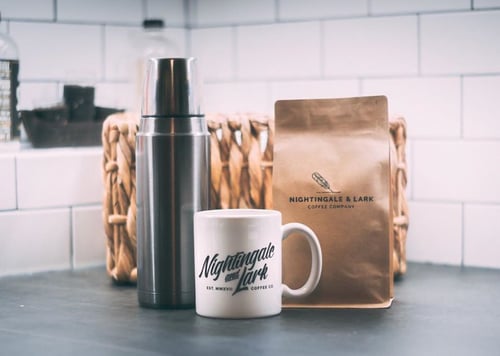 New Mexico
Owned and operated by the 19 Pueblo Indian Tribes of New Mexico, the Indian Pueblo Store brings you an unsurpassed collection of original, handcrafted works of Native American art.
They were founded in 1976 to be a place that gathers and showcases work from Pueblo and Southwestern Native artists. Fun fact, I visited their retail store when I attended the 2019 Balloon Fiesta in Albuquerque. Can confirm, the artists they partner with are remarkably talented and their work is a powerful homage to the Pueblo people.
New York
Like NYC itself, Cee Cee's Closet is somewhat of a melting pot.
Founded by Chioma and Uchnena Ngwudo, Cee Cee's marries the edginess of New York fashion with the beauty of West African prints through their unique accessories.
Their headwraps and jewelry are designed in Brooklyn, then handmade by their artisan partners in Nigeria and Ghana.
North Carolina
Based in the Charlotte area, HAVERN crafts best-selling men's wooden watches and Apple watch accessories.
They aim for a minimalist style with maximum impact in their diverse line of unique products. Their watches can also be custom engraved, which can make them an extra special gift for fathers, partners, and groomsmen.
North Dakota
ThePurrShop was founded with one simple goal in mind: to provide cat lovers with amazing items at great prices.
With everything from a toast bed (yes, you read that correctly) to a grooming massager, ThePurrShop has everything you need for all the cat lovers in your life.
Ohio
Spearheaded by a husband and wife design duo from their Ohio homestead, Gladfolk is a line of hand-lettered and hand-printed modern apparel and accessories.
They create small-batch apparel and high quality home goods with a focus on modern design for any HGTV, Food Network, or generally Pinterest-obsessed person with an online shopping habit.
Plus, oh my stars, they sell the prettiest personalized cutting boards I've ever seen in my life.
Oklahoma
Get your DIY on and channel your inner Leslie Knope with The Button Farm Club's scrapbooking kits.
Whether you want to build memories of your own, create special gifts for your loved ones, or just keep yourself busy with a hobby, they have something in stock that will soothe your soul and fill your days with warm memories.
Oregon
There is something so effortless, self-possessed, and generally cool about Pacific Northwest style, and Bridge & Burn is quintessentially just that.
Each season, they look to the natural beauty of the region to inspire their versatile designs, offering utilitarian details for a smart, laid-back look.
Pennsylvania
Run by a mother-daughter duo outside of Philadelphia, The Basket Lady works with artisans in Indonesia to design and handcraft baskets from sustainable, natural rattan.
If your heart skips a beat in the storage section of TJ Maxx, you will die and go to heaven when you see this high-quality, one-of-a-kind collection of trunks, hampers, laundry baskets, and bins.
The Basket Lady believes storage doesn't have to be ugly, and I need more of that kind of positivity in my life.
Rhode Island
This store hailing from the smallest state caters to those with the biggest hearts: our dogs.
Their all-natural ingredient dog treats contain no antibiotics or added hormones, ever.
Sit, Stay, Paw treats dogs as part of the family, so they take care to develop each recipe alongside board certified veterinary nutritionists for happier and healthier dogs.
South Carolina
Callie's Biscuits began in 2005 with a handmade biscuit recipe loved by many.
Carrie Morey decided her mom's recipe needed to be shared with everyone, so she started to freeze and ship the made-by-hand biscuits straight to customer doorsteps.
They now offer a variety of biscuit flavors, pimento cheeses, jams, and so much more, all drool-worthy.
South Dakota
An online store that speaks my love language, Raclette Corner is a one-stop shop for all your raclette needs including cheese, grills, melters and accessories.
If you've never had raclette before, I implore you to try it because I care about you and I want you to eat a wheel of melted cheese. You deserve that.
Tennessee
Gumption sells a curated collection of the best small businesses they can find (so it's like a marketplace you can find within our marketplace...meta).
Everything they sell must be one or more of the following: ethically made, sustainably sourced, female owned, made in the USA, or supports a cause.
Texas
This Austin-based men's footwear company is the definition of suave.
Their premium men's leather shoes and boots bring a modern twist to classics that will never go out of style.
Plus, they look (and smell, I imagine) expensive, so everyone will think you're a real adult who has their life together, even if you ate cereal for dinner last night.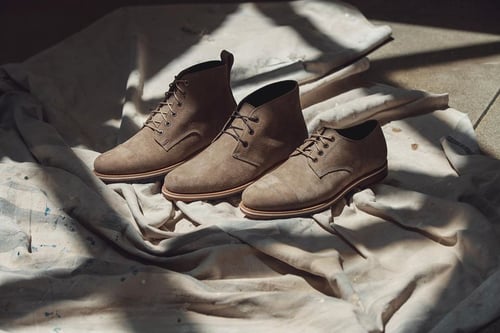 Utah
I'm no parent, but potty training (especially in quarantine) sounds, to put it frankly, absolutely dreadful.
Enter Peejamas, a sustainable and affordable alternative to disposable diapers. They help parents stay sane during potty training and bedwetting phases using their contact-safe fabrics that provide maximum absorbency.
Think of it like the Goldilocks of nighttime diaper alternatives – not too wet so that they cause accidents in the bed, but wet enough that the child can tell they've had an accident, which diapers don't do.
Vermont
Yerbary Master Tonic (Fire Cider)
Master Tonic is an organic apple cider vinegar-based daily health tonic meant to strengthen immunity and digestion.
Started in 2007 by lifelong health crusader Michaela, Master Tonic (aka Fire Cider) has grown from a DIY kitchen operation to a legit food processing facility.
Made with organic onion, garlic, ginger, horseradish root, turmeric, lemons, and herbs, and steeped in apple cider, the result is a potent, tangy liquid designed to restore, stimulate, and invigorate your body.
Virginia
Fueled by lively Virginia Beach vibes, Leesa Mattress creates comfortable, high-quality mattresses with purpose.
They are a Certified B Corporation because their mattresses are made from recycled materials, and for every 10 mattresses sold, they donate one to communities in need.
Best of all, their mattresses are all sold with a 100-night risk-free trial period, so you can rest easy (pun intended) knowing that you can take the time to know if the mattress works for you.
Washington
Seattle-based Bébénca Organics designs baby apparel with sustainability and smiles at the heart of their work.
Their trendy baby clothes are made with a commitment to both the environment and the people who make them. Their items range from a simple and soft "Nature's Hug" swaddle, to a fun and zesty "Citrus Garden" playsuit.
West Virginia
Whether you're looking for a running shoe, a hiking boot, or just a casual lifestyle shoe, Two Rivers Treads has all the tools to keep your feet happy and healthy so you can perform the activity that you love with joy, spring and efficiency.
Best of all, their Ranson-based experts are available to help you choose the footwear that will help you remain strong and stable, so you can live a healthier and more active life.
Wisconsin
You've got the grill. Now you need the whole package. Kick Ash Basket stocks a wide assortment of grill-specific baskets, accessories, and spice rubs, so you can create finger-licking barbecue right in your yard.
Their signature product line of baskets was born from an engineer who wanted to make things better by allowing the charcoal at the bottom of the grill to be filtered more easily from the ash. He couldn't find what he was looking for, so he made it himself.
Wyoming
Megan Grassell was just 17 when she founded Yellowberry, a bra company for tweens and teens.
She was shopping with her 13 year old sister for her first bra, and was frustrated that they couldn't find anything that fit or was age-appropriate for young girls during a vulnerable time in their lives.
From there, Yellowberry started as a cute, comfortable, and appropriate collection of bras to empower young girls into becoming confident young women.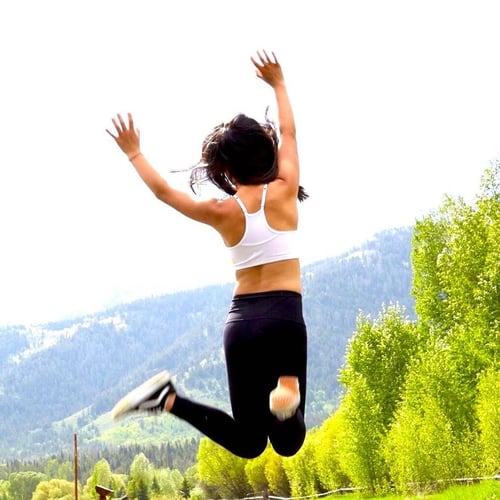 Subscribe for Updates
Get our best content on ecommerce marketing in your inbox 2 times a week.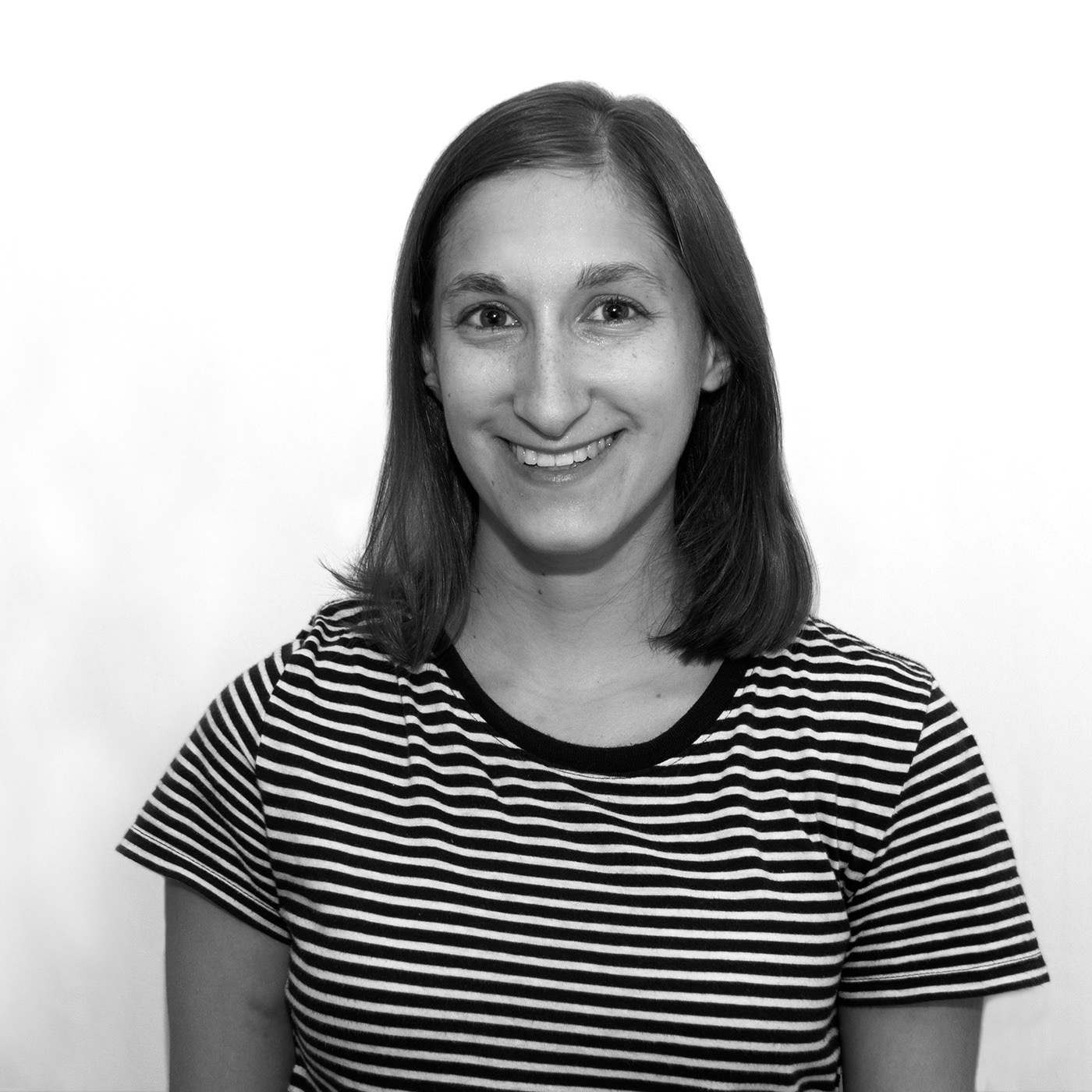 Written by Rachel Waldmann
Subscribe for Updates
Get our best content on ecommerce marketing in your inbox 2 times a week.