The Unofficial Start Of Summer Is Here: Shop These 30 Small Brands To Kick It Off
Published on May 21, 2020
Written by Rachel Waldmann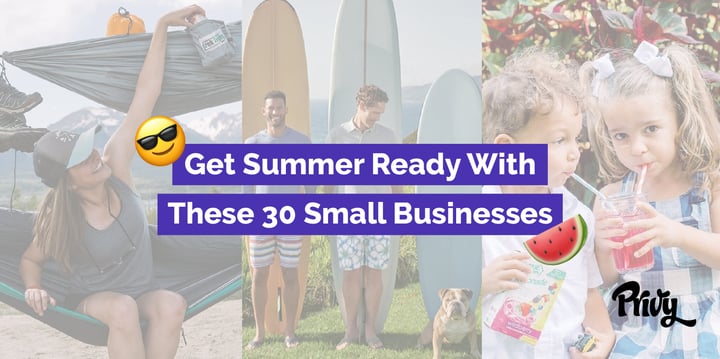 Amidst the chaos that is the world today, there's one sad fact I can't get out of my mind: summer is effectively canceled.
I don't even like summer that much (why anyone enjoys constantly sweating for 3 consecutive months, I'll never know), so the thought of quietly boiling in an old, hot Boston apartment all summer while we continue to shelter in place is less than appealing.
Even I was looking forward to summer, as our return to "normalcy." But no matter where you are in the world, and your community's stage of reopening, I think we all feel differently this year with summer's unofficial kickoff, Memorial Day, almost here. The days are getting longer, the weather getting warmer and brighter. Gone are the possibilities of carefree beach days and sprawling city farmer's markets. But that doesn't mean we have to completely mourn our losses. Not yet.
Want to know how I'm going to salvage this summer? I'm going to find somewhere quiet to sit outside, hopefully near a body of water. I'll go swimming and stand-up paddleboarding. I'll eat ice cream every day if I want to. I'll absorb sun rays like a happy little plant and go outside and wear real clothes again. So with that in mind, here are the small ecommerce brands who are backing me up in my quest to bring back summer, all sourced from our marketplace, ShopSmallEcomm.com.
Home & Garden
1. The Charming Bench Company: If your backyard is one of the few places you can go this summer, treat yourself to some upgrades. The Charming Bench Company offers outdoor patio furniture, including picnic tables, Adirondacks, and porch swings, which are scientifically proven to be the cutest furniture in existence.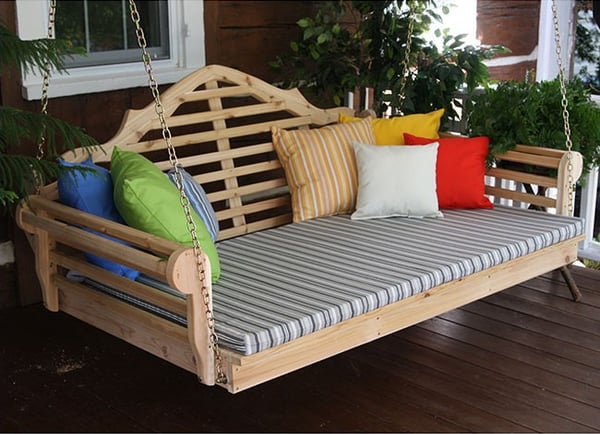 2. My Backyard Decor: To complete your outdoor oasis, shop chimes, decor, furniture, and umbrellas. Level it up with a fire pit or some outdoor cushions to make your outdoor evenings truly cozy.

3. Flax Linens: Stay cool when you sleep on Flax Linens' organic bedding and sheets, made from 100% natural materials. There's something about nice bedding that feels luxe and special, so give your jersey sheets a break and try something light and airy this summer!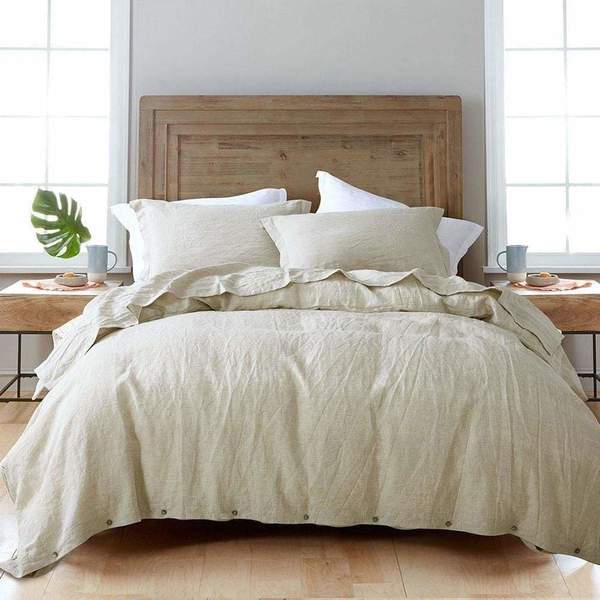 Apparel & Accessories
4. Andie Swim: Ladies, the last thing we need after months of nothing but eating and becoming one with our couch is the pressure of trying on swimsuits. Andie sells timeless swimwear, and their online fit quiz provides you with suggestions based on the areas you want to flaunt and camouflage. They're also endorsed by our VP of Customer Success, Erica, and she has great taste, so get on it.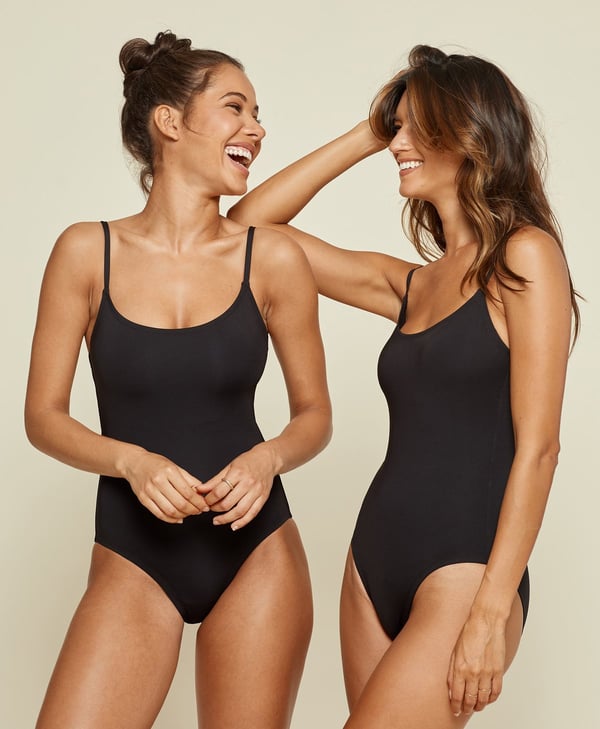 5. Johnnie-O: Combine East Coast prepiness with Midwest practicality and West Coast casual, and you get Johnnie-O. This menswear brand is versatile and would be great whether your weekend plans involve the Cape, golf course, or a walk around town.
6. Komakai Jewelry: While a trip to Hawaii may be out of the question this year, you can still bring a little of the Aloha spirit to you. Komakai's delicate, everyday jewelry is made in Hawaii, inspired by the ocean, with a breezy bohemian aesthetic.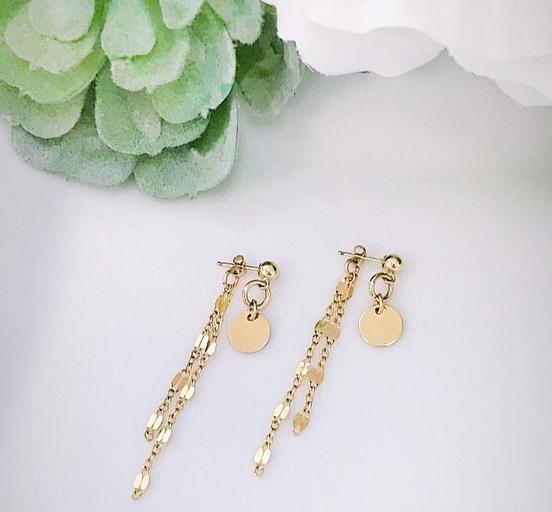 7. La Paso Bien: Bring on the color! La Paso Bien is a small Mexican brand with a big tropical heart. Their vibrant beach bags and accessories ship worldwide; the only thing you need now is a strawberry margarita.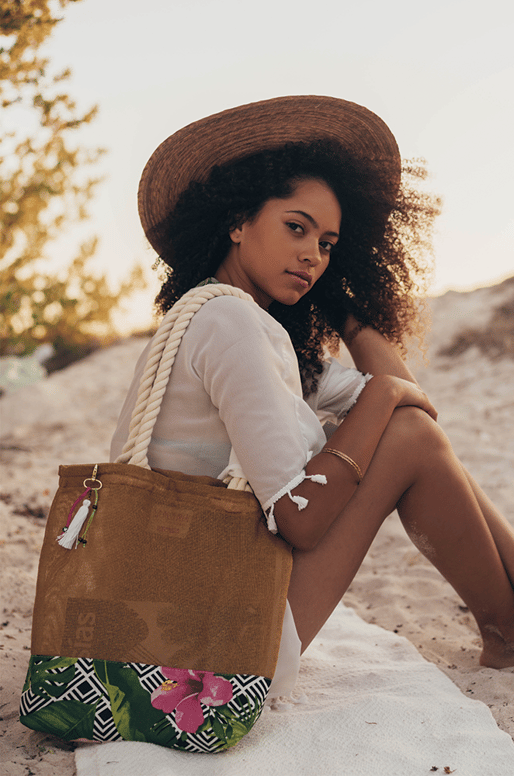 8. Outplay: This brand creates gender inclusive swimwear and sportswear, so anyone can be comfortable in their skin. For Outplay, every detail matters, which is reflected in their smart designs.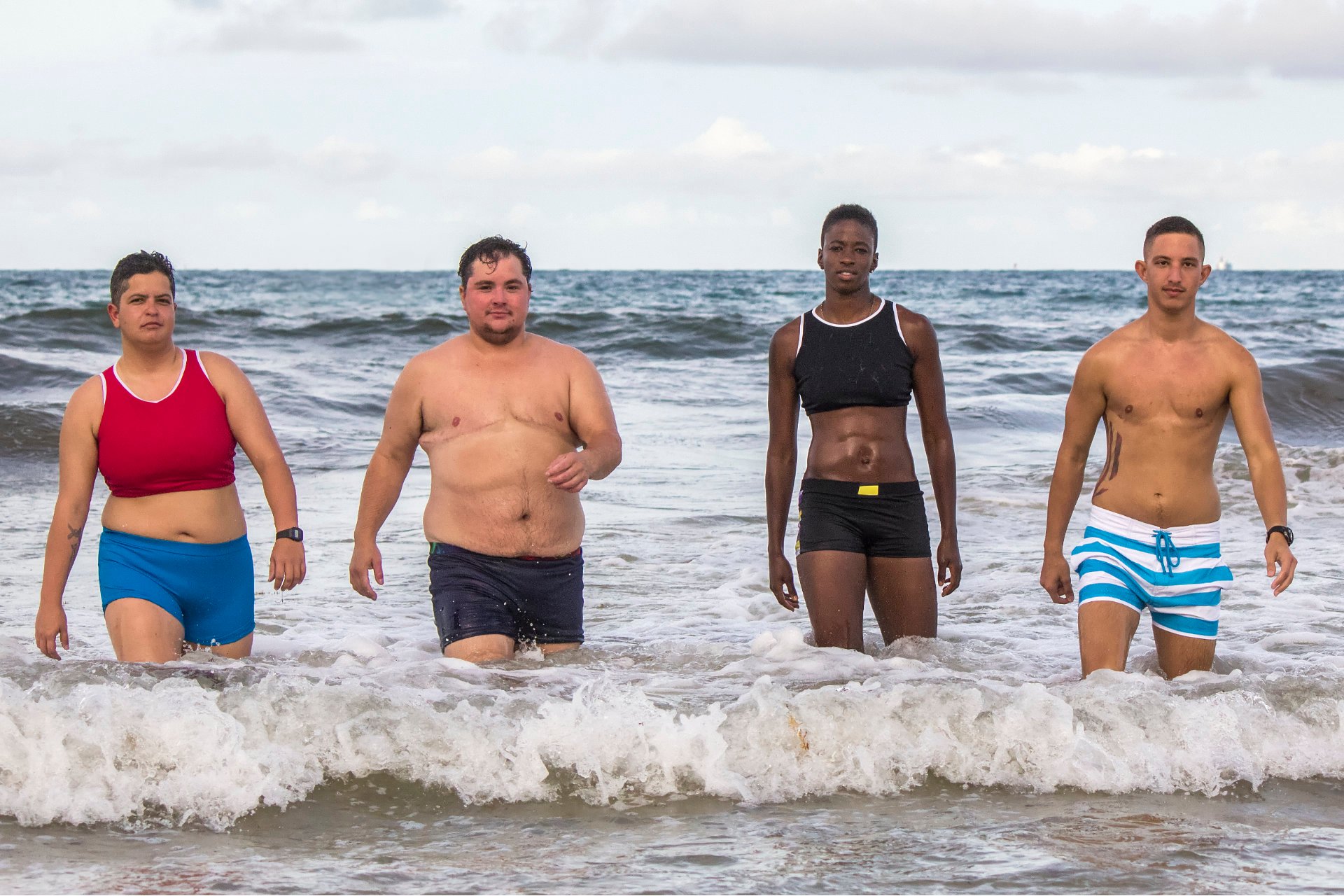 9. Salt Gypsy: Salt Gypsy sells sustainable surf and swimwear for women who feel called to the ocean. Made in Australia (but also shipping to the US and Canada), products are made using recycled nylon fabrics with built-in UPF 50+. They also stock surfboards and accessories, for a one-stop shop for surfer chicks.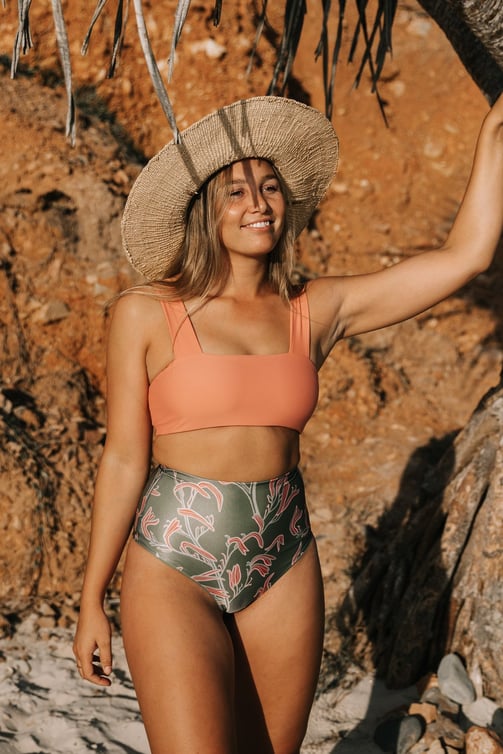 10. iSlide: Shark Tank alum and industry leader in custom slide sandals, iSlide, allows customers to choose a pair featuring their favorite professional sports team, musician, or design. You design it, they build it.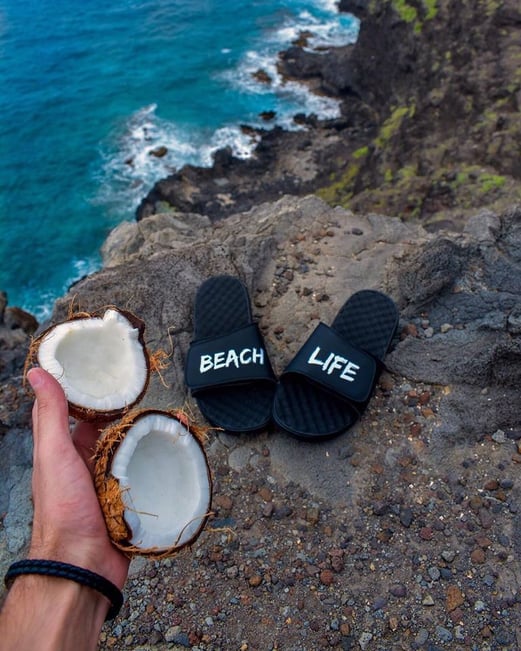 11. SportRx: Built by active opticians who ride their bikes, run races, push jogging strollers, and surf, SportsRx sells eyewear that is conducive to allowing people to stay active and look good. They specialize in prescription sunglasses and goggles.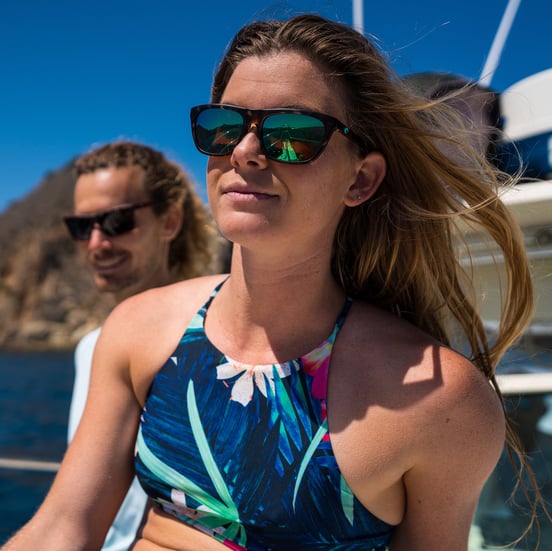 12. Spunky Pineapple: These fun graphic tees designed and printed in sunny south Florida would be a hit for any girls' trip, but are also great for fitness and everyday wear. They're women owned and operated, and their designs reflect the real women who created them.
Outdoor Gear
13. Trek Light Gear: Their hammock section is especially speaking my language, though they also sell camping accessories, apparel, and homegoods for nature-lovers.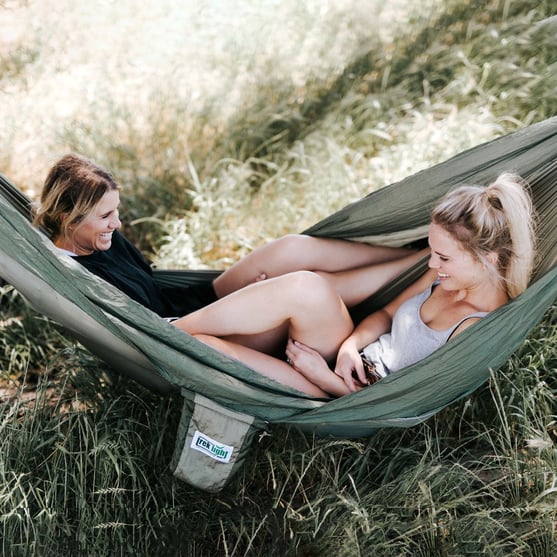 14. Willapa Outdoor: If you're what your friends would describe as "outdoorsy," take a look at Willapa Outdoor for your gear and accessories. Their product line includes equipment for camping, fishing, clamming, shrimping, hiking, and more.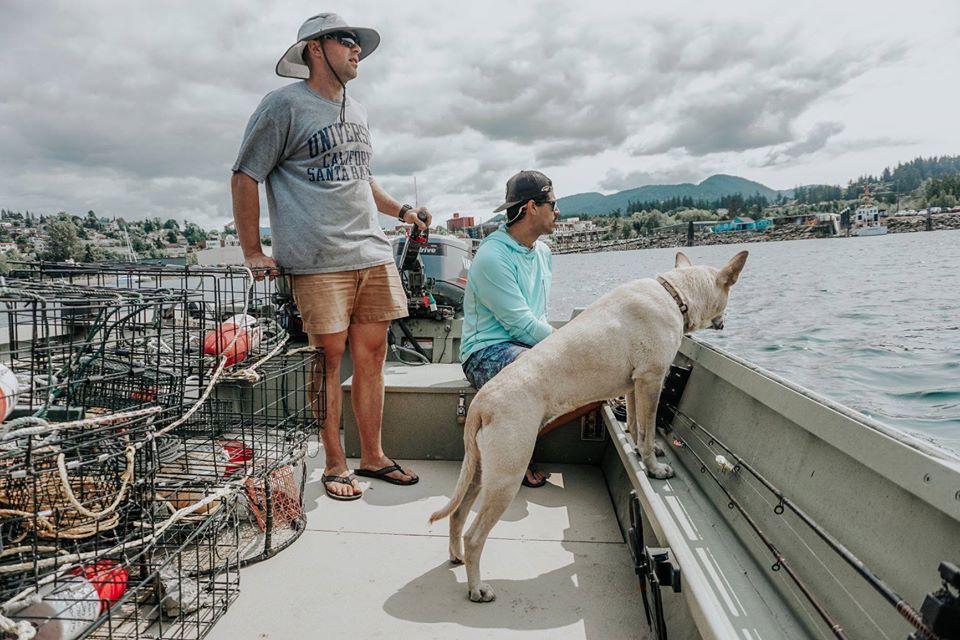 15. OpenGoaaal: I'm like, 98% sure my soccer-obsessed brother had one of these growing up. OpenGoaaal's patented design is a soccer goal, backstop, and rebounder all in one. It's perfect for serious players, or just for fun solo in your backyard.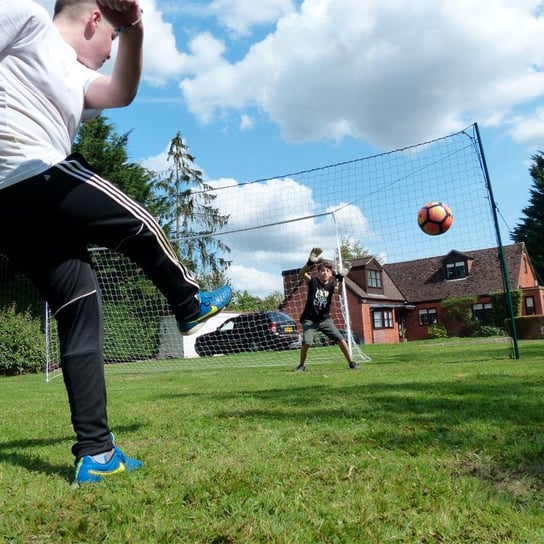 16. NAECO: During summer especially, you've gotta stay hydrated! NAECO offers a reusable insulated water bottle as their flagship product, as well as other ocean-friendly items. They plant a piece of coral for every purchase. NAECO is OCEAN backwards – get it??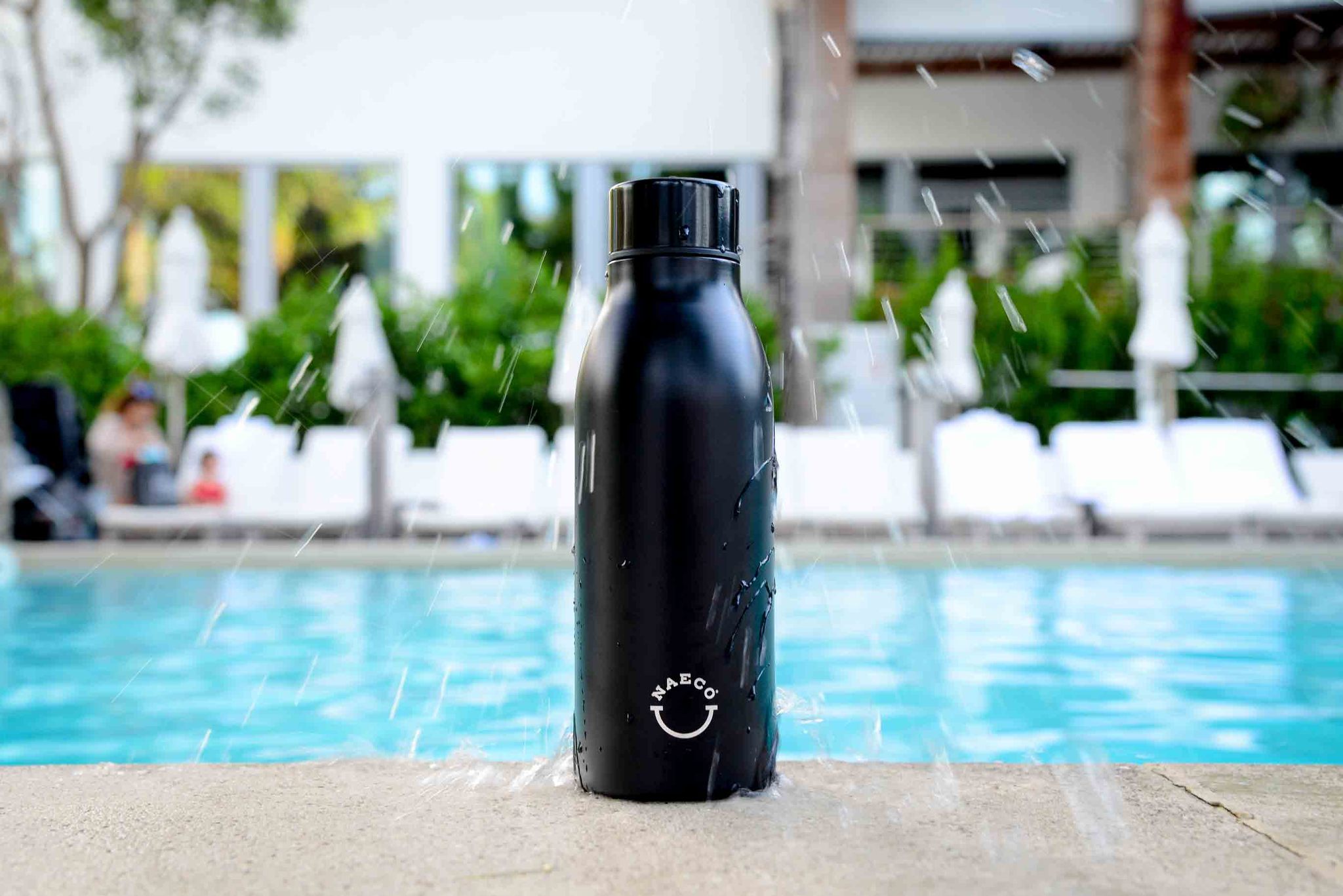 17. Oru Kayak: Oru makes the most innovative, portable boats in the world. Their foldable kayaks are designed with freedom and joy in mind, and are light and compact enough to carry with you however you're getting to the water.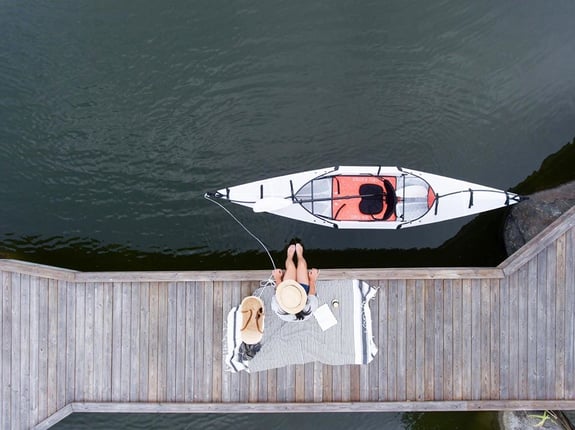 Beach
18. LowTides Ocean Products: There's nothing quite as reinvigorating as relaxing on the beach, amirite? LowTides' beach chairs are each built using 3 lbs of recycled ocean plastics, using modern patterns. Get ready to feel the breeze on your face and the sand between your toes.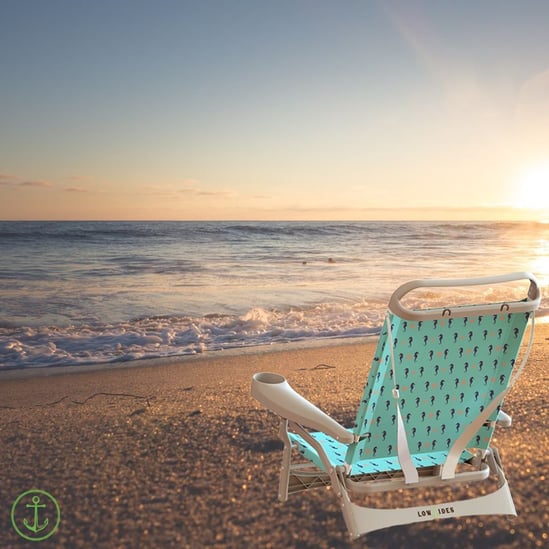 19. Oceansource: Oceansource offers global shipping for all things watersports; use this summer as an opportunity to try surfing, wakeboarding, paddleboarding, or kitesurfing.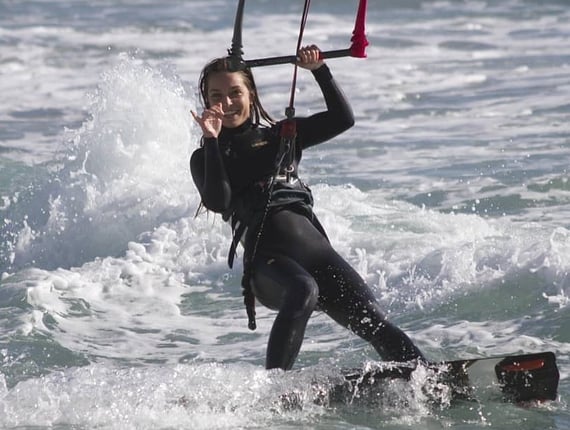 20. Bing Surfboards: The makers at Bing Surfboards are the epitome of California Dreamin', offering high-quality surfboards hand-made in Cali since 1959. Without a doubt, they are way cooler than I'll ever be.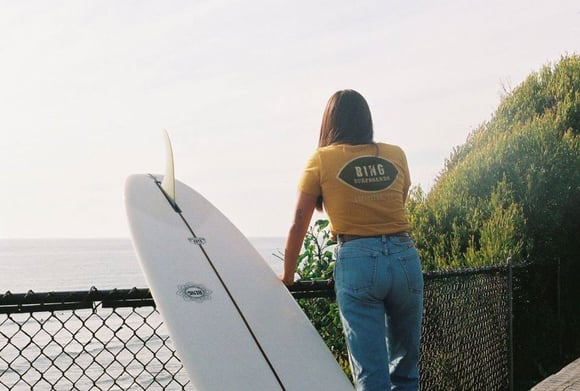 Skincare
21. Sundaily: Protect and repair your skin from the inside out with Sundaily skincare gummies. Their gummies help your skin resist and reverse damage from UV light, smog, and other skin stressors. Just remember, it's not a substitute for sunscreen – it's a complementary product!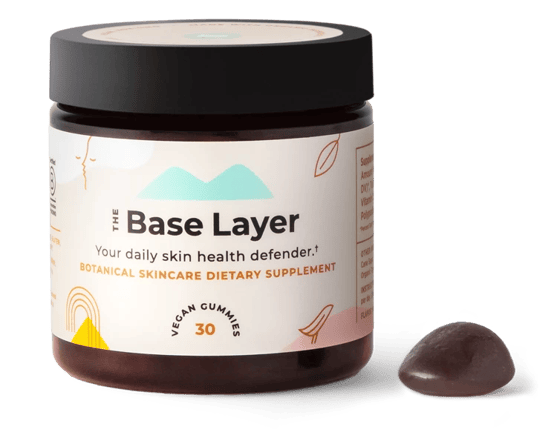 22. Brush On Block: May is actually Skin Cancer Awareness Month, so make the effort to be kind to your skin! Brush On Block is a broad spectrum SPF 30 natural and portable, mineral powder sunscreen complete with a self-dispensing brush.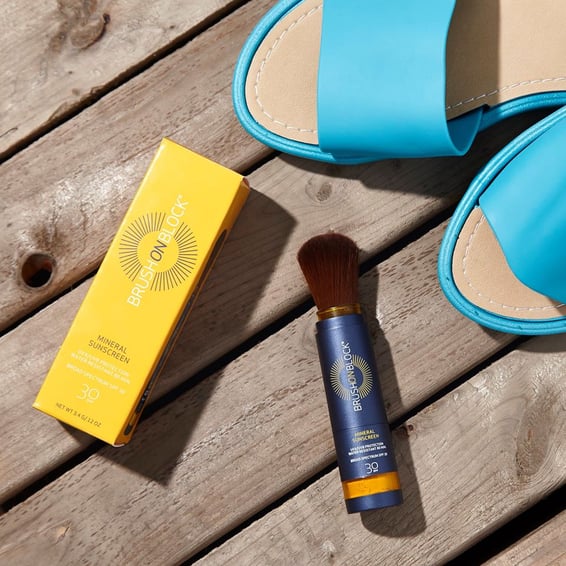 23. Tropic Labs: I know a tan looks cute, but safety first! Tropic Labs sells products that help you achieve the tanned glow of a Greek Goddess while protecting your skin.
Food & Drink
24. AubSauce: There are two flavors that scream summer: barbecue sauce, and sweet fruit. With AubSauce's line of small-batch, artisan sauces, you get both. The line consists of three flavors: Spicy Peach, Fiery Pineapple Mango, and Original Barbecue.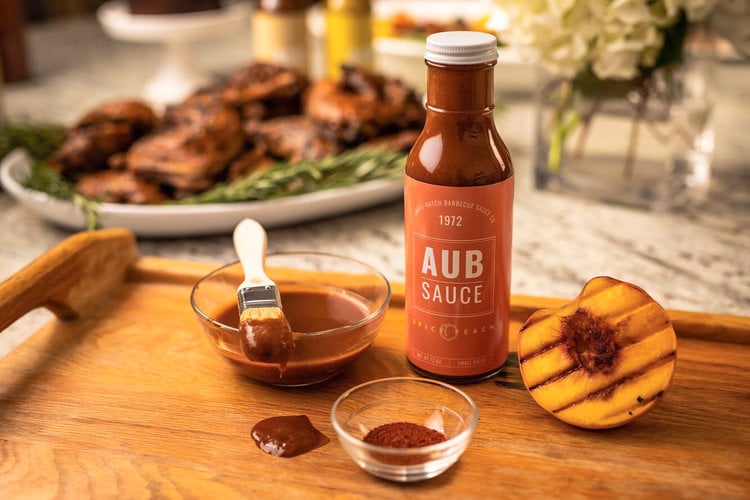 25. True Citrus: I dare you to think of a more quintessential symbol of American summer than lemonade. True Citrus' drink mixes are made with simple, non-GMO ingredients including real citrus juices, so you can sip that lemonade all summer long.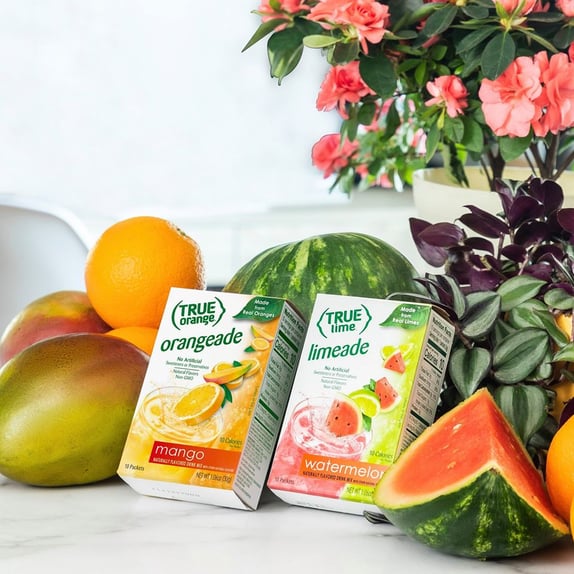 26. O-Live & Co: If the thought of using your stove is already making you schvitz, it's time to up your salad game. O-Live & Co's fresh (as in grove to bottle in just a few hours) extra virgin olive oils would make a great addition atop a crisp summer salad.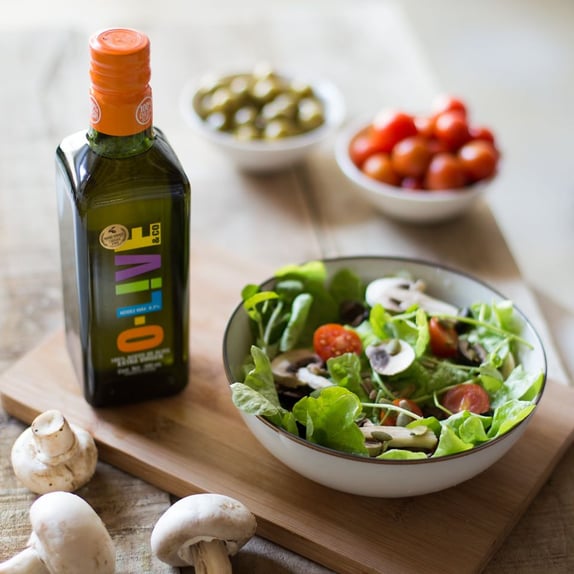 27. Paunchy Elephant: This Southern-family-owned organic food company makes cold bottled teas, fruit-infused lemonades, and barbecue sauce. I am in deep, deep need of a fruity cocktail, and a blueberry lemonade mixed with vodka would be 👌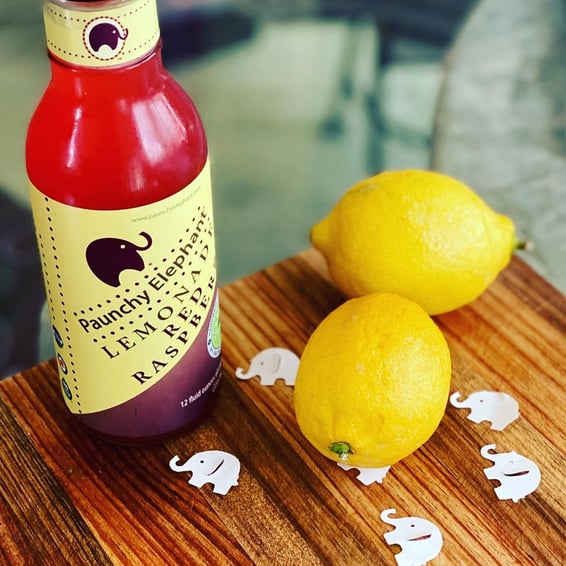 28. Palmpress: For the caffeine addicts out there, summer means one thing: official cold brew season. Palmpress is a personal coffee press for hand-brewing both hot and cold brew coffee. As an added bonus for the earth, there's no waste (no pods, no paper filters). It's small and simple for wherever you need coffee (i.e., everywhere).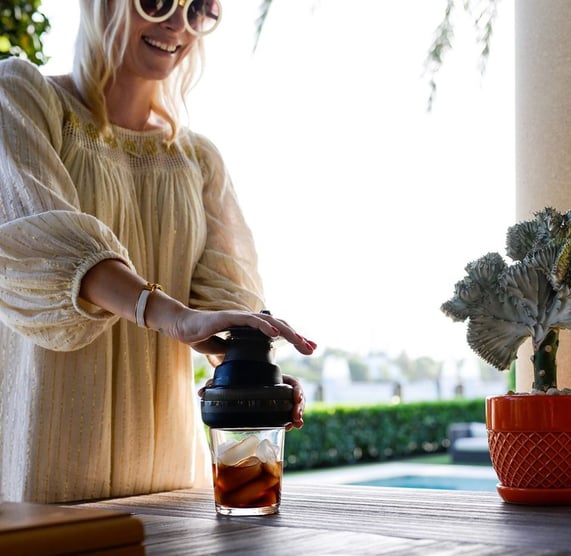 29. Boston Spice: Time for a little local love. Boston Spice has developed great-tasting and exciting gourmet seasoning blends for any and everything you'd put on your grill – beef, poultry, pork, seafood, and veggies.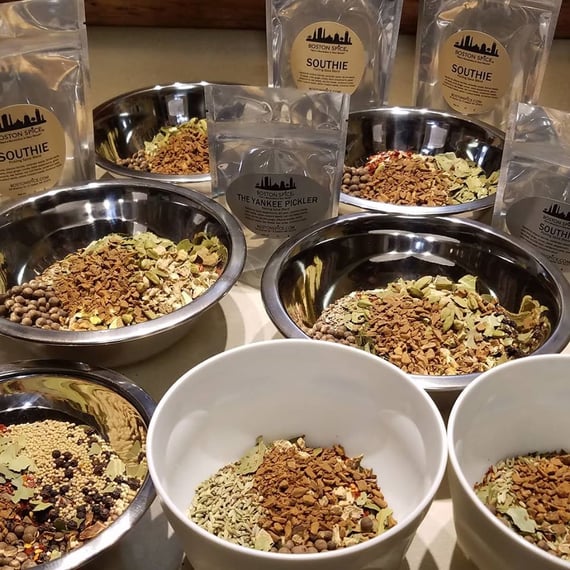 30. Kick Ash Basket: With everything you could possibly need to enhance your grilling experience, Kick Ash Basket's product line is curated by people who really know their stuff, and respect the grill.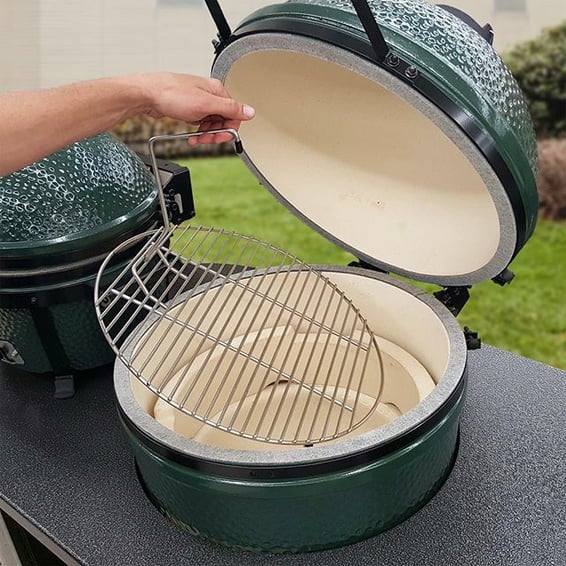 Subscribe for Updates
Get our best content on ecommerce marketing in your inbox 2 times a week.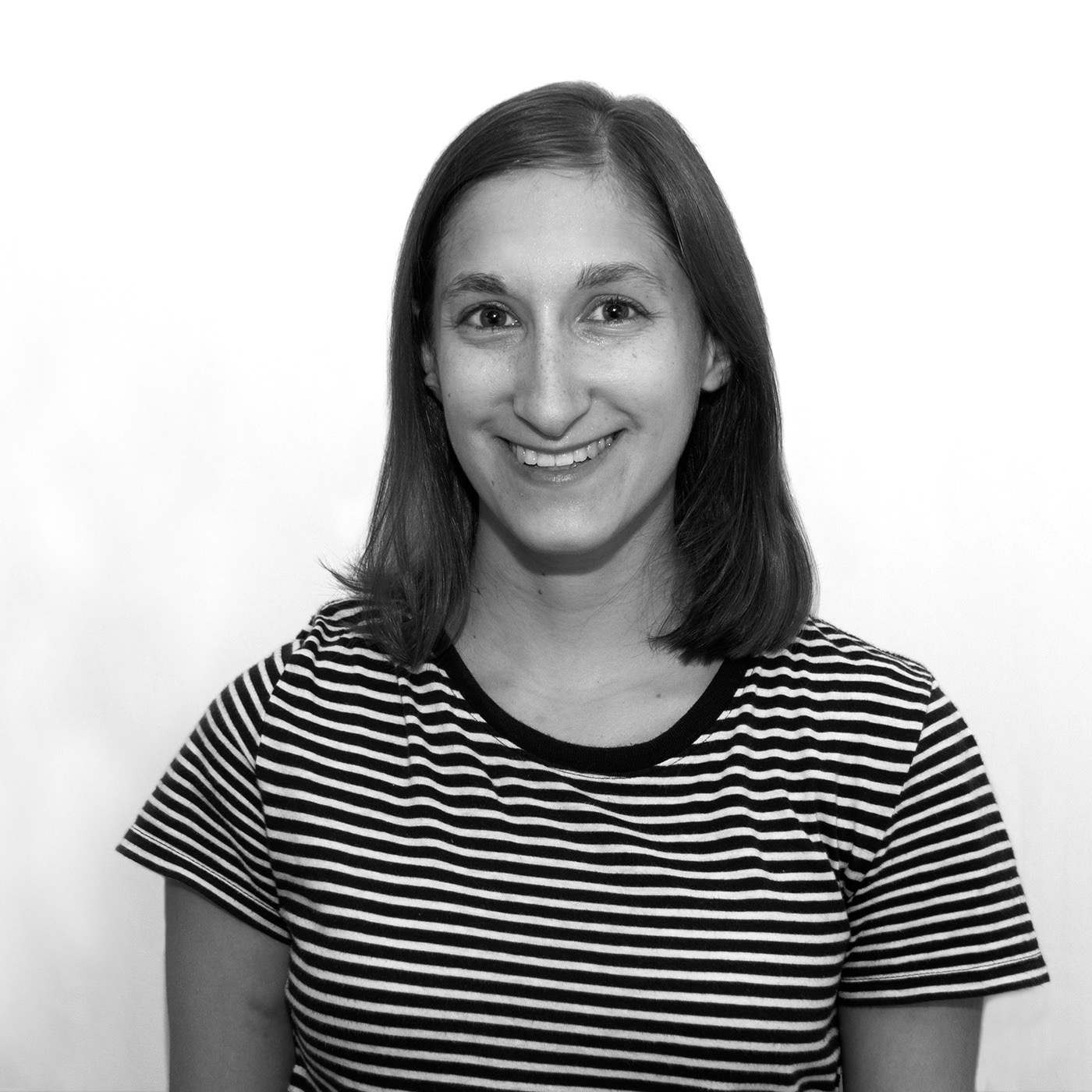 Written by Rachel Waldmann
Subscribe for Updates
Get our best content on ecommerce marketing in your inbox 2 times a week.