Introducing Privy Welcome Emails: The Easiest Way To Turn New Subscribers Into Engaged Customers
Published on Aug 18, 2021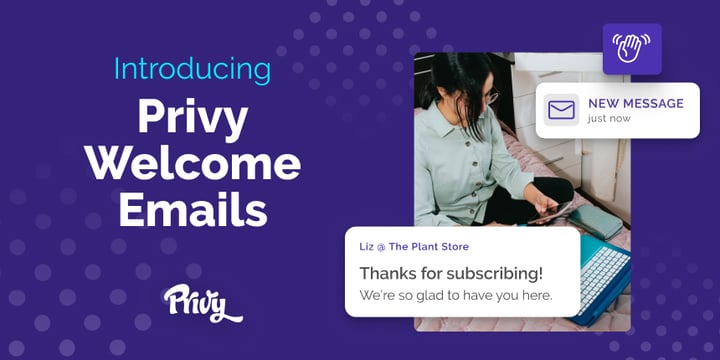 First impressions are everything.
And building relationships with subscribers from day one is critical for your ecommerce marketing strategy.
So it's probably no surprise that 74% of email subscribers expect a welcome email.
But we know that as a small ecommerce business, there are tons of things to tackle on any given day.
You need to build personal relationships with your subscribers, without sacrificing time.
That's why we're excited to share that Privy Email + Conversion now includes Welcome Emails.
To help you tell your brand story and bring you one step closer to turning your subscribers into engaged customers.
Why welcome emails can drive 3x more revenue
New subscribers are most engaged during the first 48 hours after signup.
So that first interaction they have with your business sets the tone for the rest of their relationship with your brand.
Welcome emails are your opportunity to really WOW your newest subscribers so that each time they see your name in their inbox, they're excited to hear from you.
When done right, welcome emails are extremely effective. Welcome emails:
And using Privy Email + Conversion, you can create welcome emails that automatically send to subscribers who sign up for your email list through Privy.
It's included in your Privy Email + Conversion plan, which means you can control the entire customer experience – from sign up to purchase – all in one app.
Get our best content on ecommerce marketing in your inbox 2 times a week
How it works
Welcome Emails are simple to set up and they send automatically once they're turned on.
You don't need to hit send, you don't even need to be awake—it just works for you around the clock.
First, design your email.
The goal is to tell your brand story and make it incredibly clear to your new subscribers what's in it for them.
And while you don't want to be too promotional or salesy at this point, you do want to make it super easy for subscribers who are ready to make a purchase to do so.
3 welcome email examples you can steal
Take this one from Olipop.
Seeing the faces behind the brand is warm and inviting, plus they make the brand's benefit clear: healthy drinks with a dose of nostalgia.
And by leading with the founders, the discount code at the bottom of the email doesn't feel like too much.
Or Gainful.

This welcome email lets subscribers know what they can expect from the brand beyond products: resources focused on health, fitness, and nutrition.
At this stage of the game, education is especially important and Gainful does a great job with this email by walking through how their personalized systems work. It helps establish Gainful as the go-to place to find the products they sell.
And, finally, Cocokind.

This welcome email features a note directly from Cocokind's founder and highlights her personal motivation behind starting the brand.
The brand also does an awesome job of building trust at this early stage by encouraging subscribers to reply to the email with any questions, linking to their blog, and highlighting a couple customer reviews.
And again, if subscribers are feeling inspired to make a purchase, all they have to do is click "SHOP COCOKIND." Direct, but not overly promotional.
There's no one-size-fits all template for welcome emails. After all, your welcome email should reflect your personality and your unique brand story.
But the best welcome emails allow the subscribers who are ready to buy from you to do so easily, AND they tell your story and build trust for those who aren't quite there yet.
After your design is all set, you choose who will receive your welcome email and how soon after sign up they'll receive it.
You can send your welcome email to all contacts who sign up through all of your Privy Convert campaigns.
Or you can create specific emails for specific Convert campaigns, like your welcome discount or cart saver.
You have total control over the welcome email experience your subscribers receive.
Since subscribers are most engaged in the first 48 hours after signing up, we recommend sending your welcome email no later than 2 days after sign up.
You can even create multiple welcome emails with different time delays, like 1, 3, and 5 days after sign up, for a series that takes your welcome strategy to the next level.
Just be sure to double check any autoresponders or Convert emails you might have in place. Make sure your contacts aren't getting multiple emails upon sign up.
And the last step is to turn them on!
Best of all, once this email is live you can see exactly how much money it's making you.
Here's a video where you can see it all in action.
Turn new subscribers into engaged customers
Welcome emails help turn your interested subscribers into high-intent customers.
And engagement is the ultimate retention strategy.
Make a strong first impression through your welcome email and retain an engaged customer base that buys more often and spends more each time.
If you're already using Privy Email + Conversion, just log in and you can send welcome emails today.
Or sign up for Privy Email + Conversion to get started.
Subscribe for Updates
Get our best content on ecommerce marketing in your inbox 2 times a week.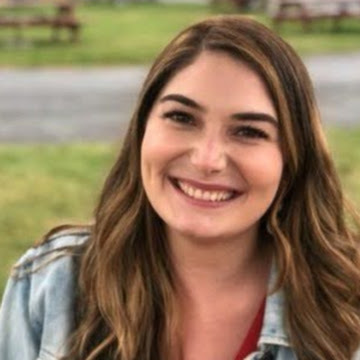 Written by Jess Iocca
Jess joins Privy after completing her MBA at Boston University, where she specialized in marketing and social impact. She loves introducing her family and friends to small businesses and emerging brands, and is thrilled to put that passion to work at Privy. Outside of work, you can find Jess organizing her virtual book club and exploring new restaurants. Jess lives in Boston with her husband and their cat, Phoebe.
Subscribe for Updates
Get our best content on ecommerce marketing in your inbox 2 times a week.