Everything Privy can do for
your Shopify store
Privy gives you the best chance at converting visitors into customers through popups, email marketing, and SMS marketing in a single platform.
Grow your lists
Interact with subscribers
Sell more products
Reconnect with customers
---

Mini Diva Leggings
This is an amazing app. Creating emails and pop-ups are so easy and the ready-made templates make it even easier. I'm so happy I found Privy!
Oct 2021

YeboBox
Great app and excellent onboarding and support. We were up and running fast and are looking forward to seeing the benefits on our store.
Sept 2021

glazdjewels
I just installed this about a week ago and I'm already seeing more conversions for email subscribers. Super easy to use and so many features all in 1 app. I was able to delete 3 other apps just for this one!
Free for 15 Days
Grow your email or SMS list with our pre-built templates and start sending money-making emails for the next two weeks. Privy automatically syncs with Shopify. No credit card required.
Start Your Trial
How to get started with Privy
Hit the ground running with these 5 steps.
4. Grow your sending lists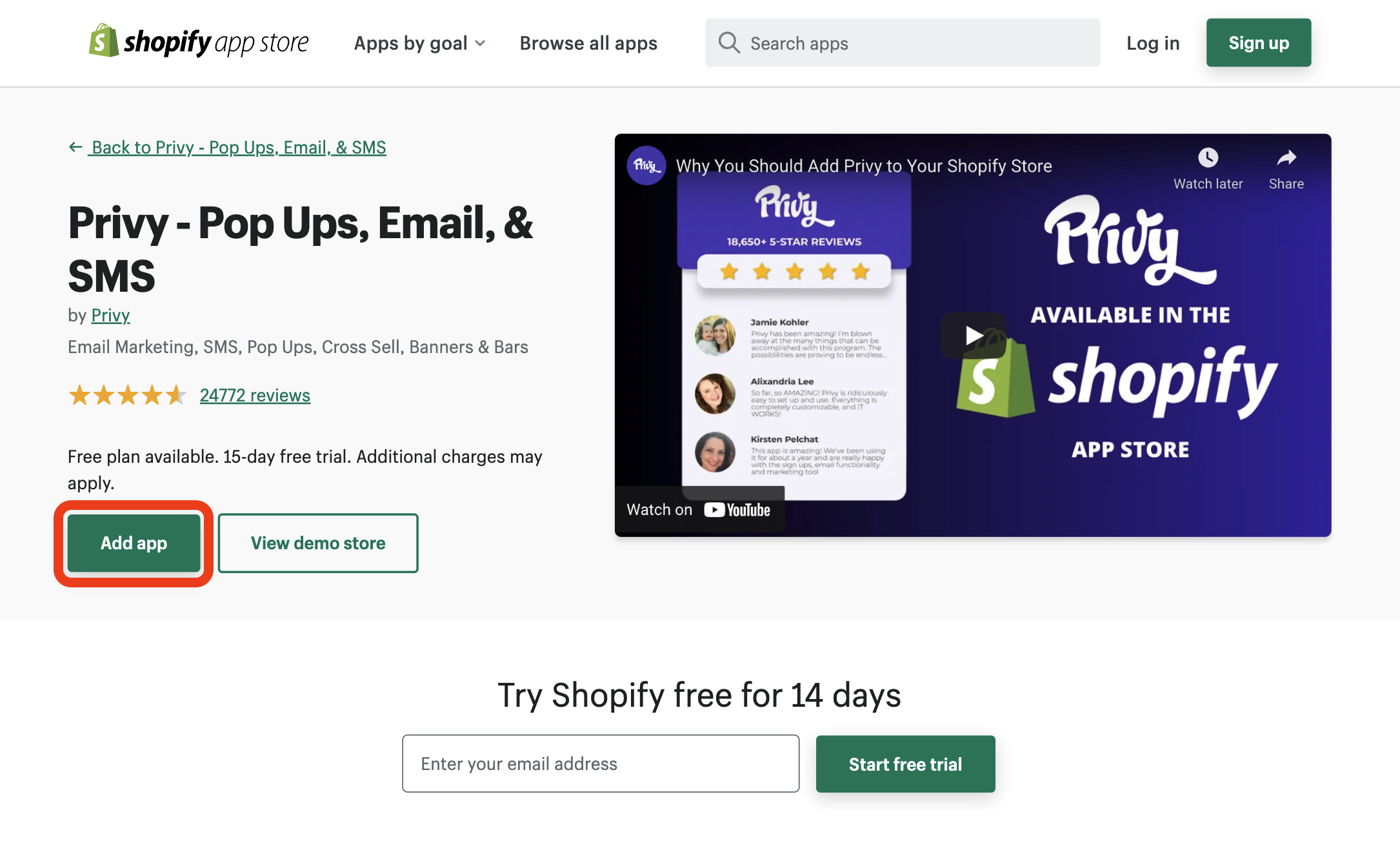 Click the 'Add app' button in Privy's Shopify listing. If you're not already logged into Shopify, enter your store URL and click 'Log in'.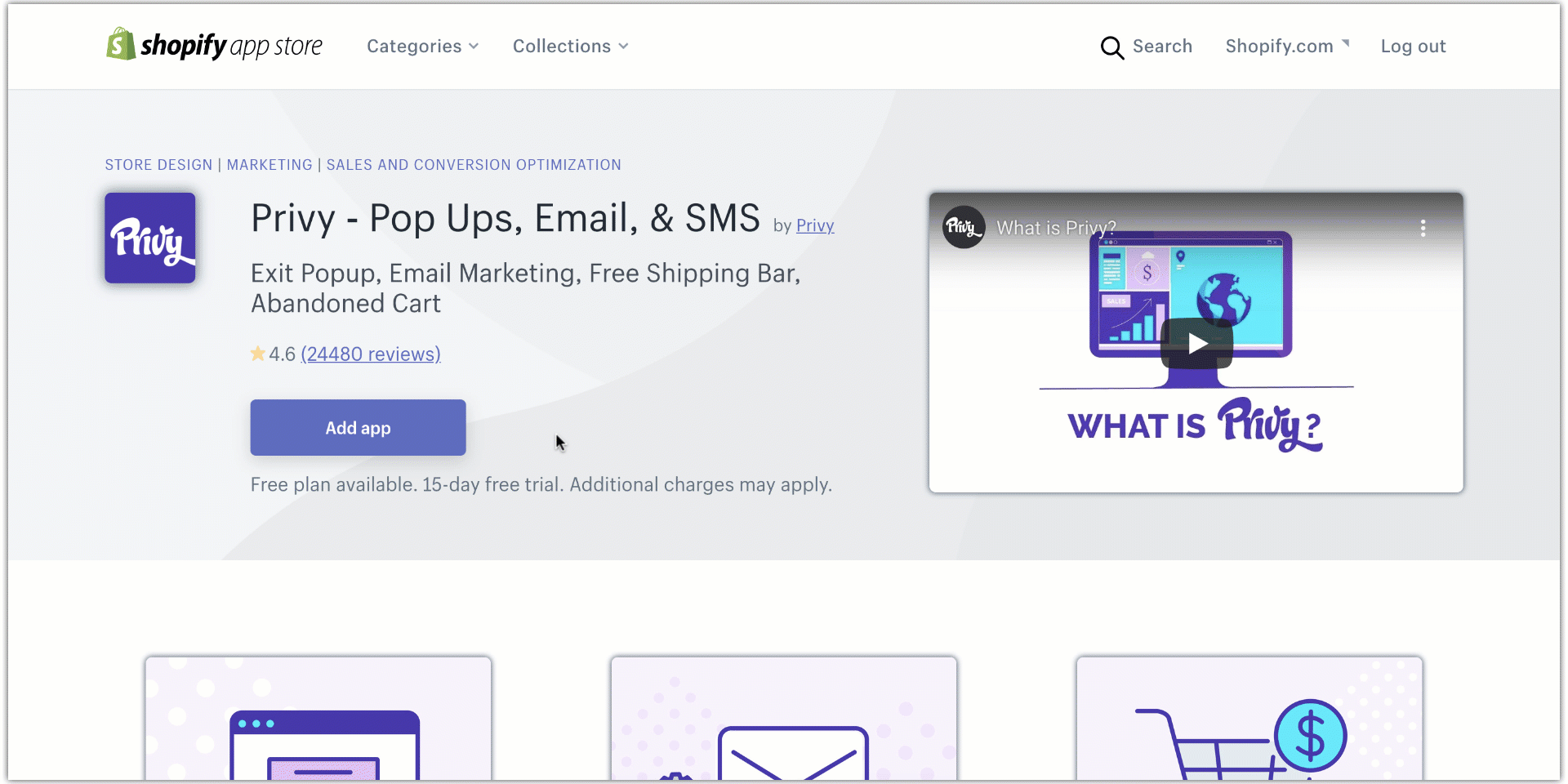 To connect your store, click the 'Install app' button on the install page. If applicable, log into your Privy account and select which account you'd like to link.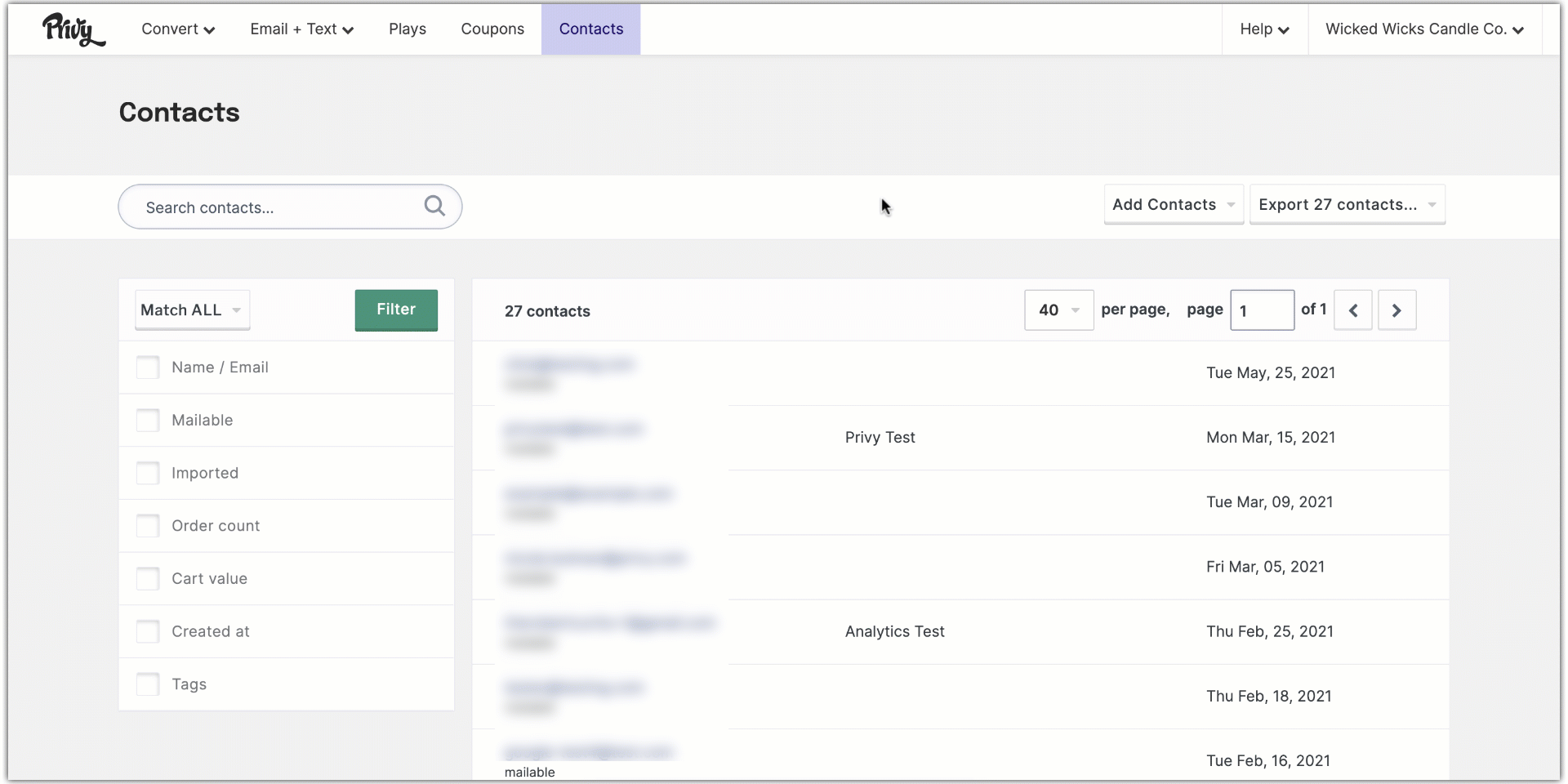 If you already have mailable contacts, you'll want to import them into Privy to kickstart your marketing campaigns. You can do this via spreadsheet, a linked Shopify account, or manually.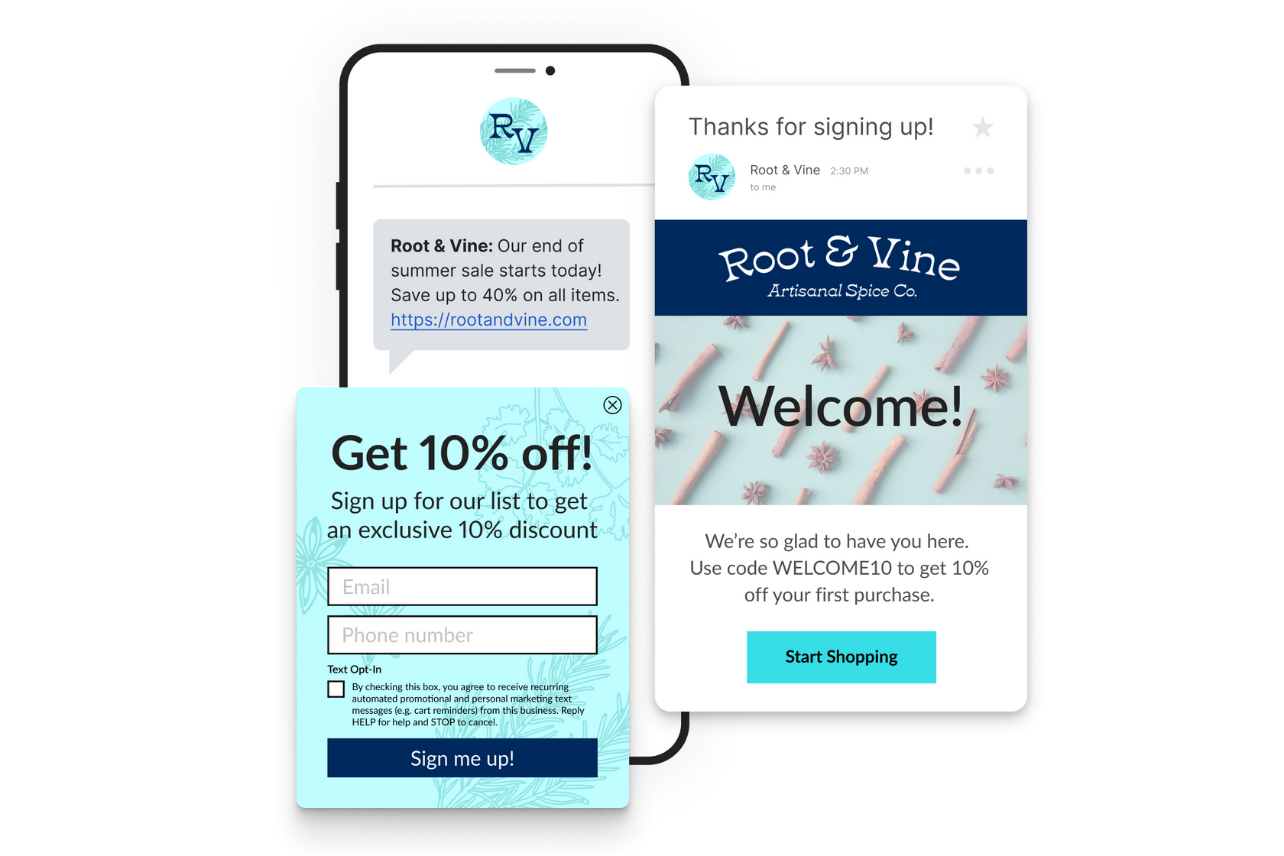 Now that you're set up in Privy, you can choose from dozens of pre-made popup templates that will grow your email list, SMS list, or both! Add a spin-to-win wheel, welcome popup, cart savers, and more.
After growing your lists, it's time to setup your email marketing. Choose your designs, set your targeting and triggers, add your coupons, and launch your campaigns. Automate your emails for maximum productivity.
Coaching & support from ecommerce experts,

no matter where your Privy journey begins.
Live chat + Email support
Get live chat or email support from a real human seven days a week. You'll never be left to figure it out on your own. And if you need Help Docs, we've got plenty of those, too.
Free onboarding session
Have over 250 contacts? One of our experts will personally help you get Privy up and running on your Shopify store. By the end of the call, you'll even have your first campaign live.
1:1 ecommerce coaching
You'll have access to in-house ecommerce experts who can show you what's working and what's not. It's like having your own coach any time you need one.