We ❤️ pop ups at Privy. Pop ups are usually displayed in the middle of your site to grab the attention of your visitors.
Pop ups are the heart of email marketing and text message marketing because their purpose is often to capture email addresses or phone numbers, which can then be used for sharing product information and updates down the line.
Here's an example of a welcome pop up from VETTA.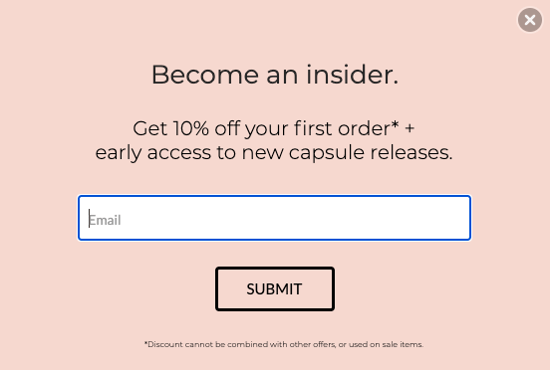 Welcome pop ups frequently include an offer like this one. Enter your email address and get 10% off. Pretty easy, right? I'm sure you've seen tons of these before.
You can also take it a little further like MOTHER Denim does.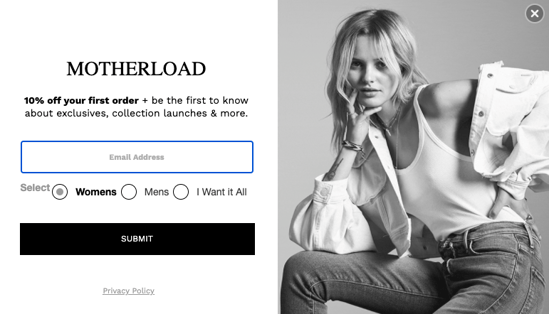 It's especially helpful for them to include options for the type of product their visitors are most interested in because they carry both men's and women's clothing. This allows them to segment their lists based on the kind of products their subscribers are most interested in. So you're not getting emails about their new arrivals for men if you only want to see products for women.
These pop ups are often triggered to show after you spend a certain amount of time on the site or have scrolled through a certain percentage of a page.