Make Your Privy And Klaviyo Integration Even More Powerful With This One Tip
Published on Nov 16, 2020
Black Friday and Cyber Monday are right around the corner.
So Shopify stores everywhere are spending time making sure they're prepared to take on an increase in both traffic (yay!) and cart abandonment (not-so-yay).
And for 14,000 of our customers, Privy and Klaviyo are a big part of their marketing stack.
So if you're using Privy popups to grow your email list and Klaviyo to email those customers, I news for you.
You can make your integration even more powerful.
Here's how it works
What is a cookie?
I know, this can be confusing. But think about a cookie this way...
Cookies are small pieces of data. Whenever you sign up for a form or click a link, the web browser will "cookie you" and store that data.
Then whenever you come back to the website or visit a different page, the website will recognize it's you returning. This helps you offer a much more personalized experience. And more personal = more conversions = more money in your pocket.
Why should you set up your Klaviyo cookie?
The answer is simple, to help you boost your sales.
Whenever you drive traffic to your website, there's a high chance that visitors won't buy your product on the first visit.
In fact, the average ecommerce conversion rate is only 2%.
That's why ecommerce sellers send browse abandonment and abandoned cart emails. To try to get more people to come back and complete their purchases.
And whenever you capture a new contact with a Privy form, you can track that customer using Klaviyo.
This lets you send browse abandonment and cart abandonment emails all directly from Klaviyo.
Last Black Friday and Cyber Monday, abandoned cart rates spiked to about 85% (up from about 70% during the rest of the year). So setting this up can save you literally thousands of dollars.
If you're already using Klaviyo to send your abandoned cart emails, now you're able to increase your carts saved and dollars earned.
Get our best content on ecommerce marketing in your inbox 2 times a week
How do you set this up?
Integrating Klaviyo
First, enable your Privy contacts to sync to Klaviyo. You can do that by heading over to account settings → Available Integrations → Klaviyo.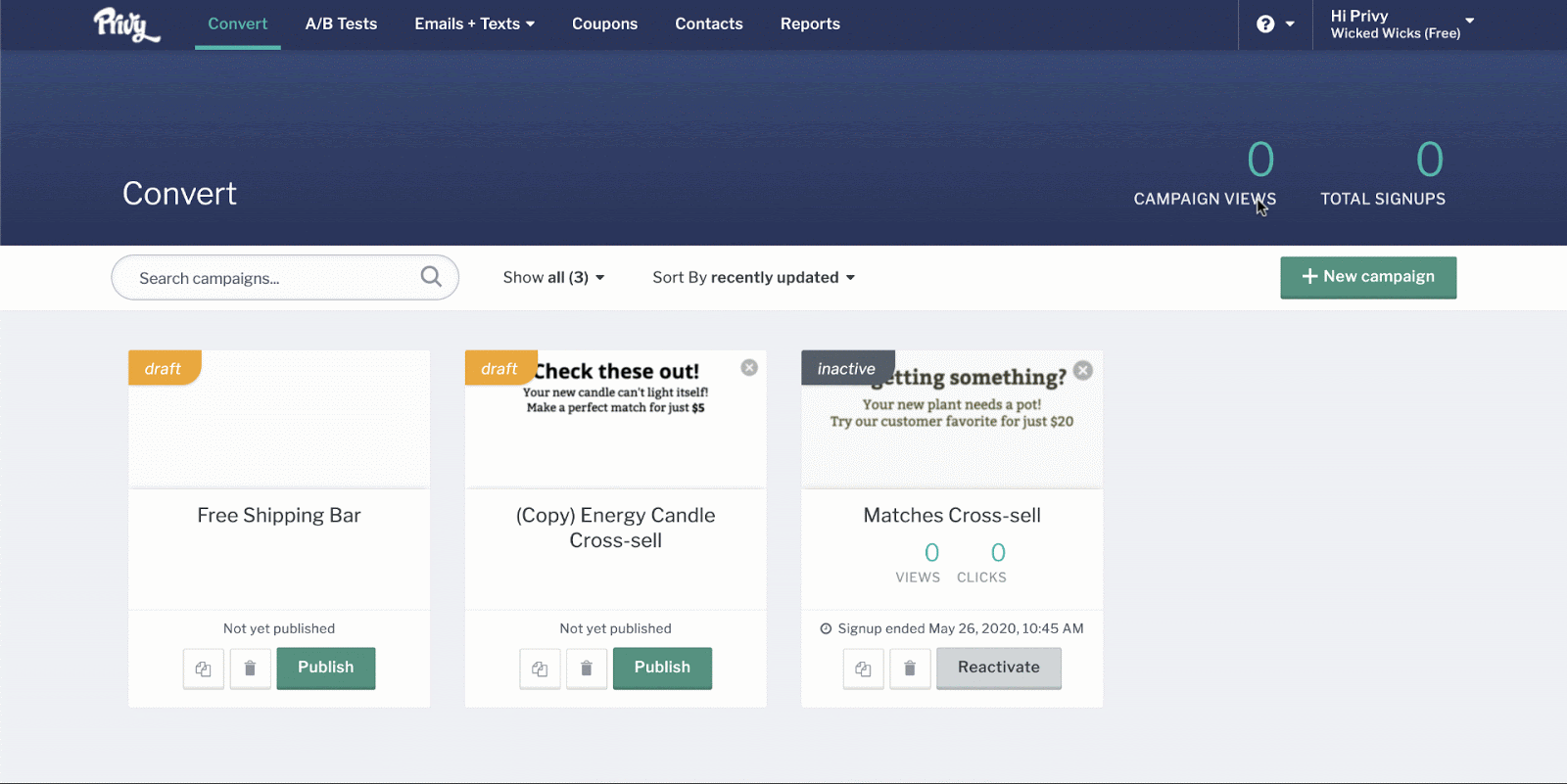 Once that's set up, click into your campaigns and ensure you sync your signups.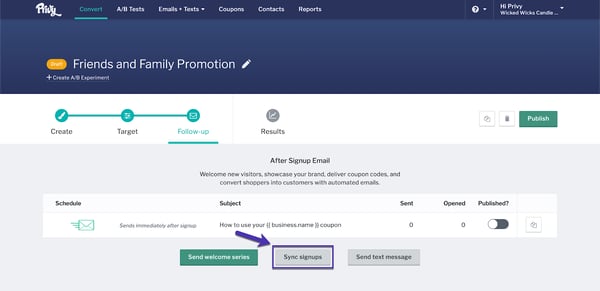 If you have any issues with this set up, you can find more information in our help docs here.
Creating the Klaviyo Cookie
Now that your contacts are passing from Privy to Klaviyo, you can enable the cookie with 3 simple steps.
1. Click on Business Settings
2. Select Customization on the left hand side
3. Scroll to the bottom and check the box that says "Set Klaviyo session cookie after signup"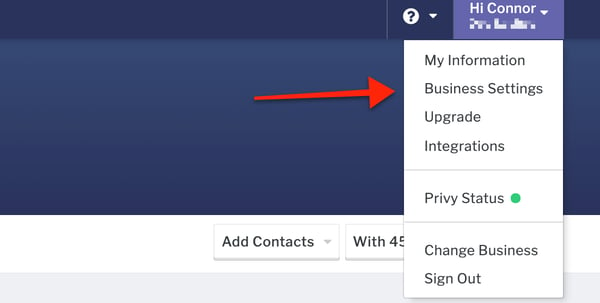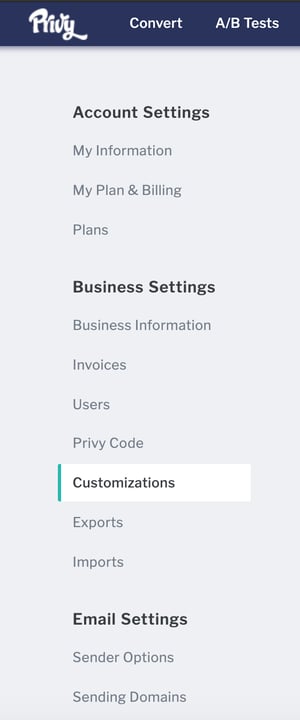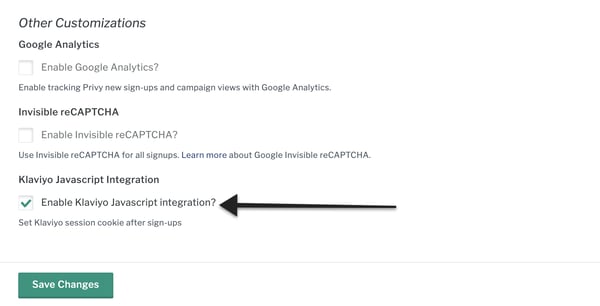 Having this integration set up will help you combine the power of Privy and Klaviyo. That way you can earn more and stress less this Black Friday and Cyber Monday weekend.
Subscribe for Updates
Get our best content on ecommerce marketing in your inbox 2 times a week.
Subscribe for Updates
Get our best content on ecommerce marketing in your inbox 2 times a week.