5 Reasons to Graduate from Your ESP's Pop Up Tool
Published on May 23, 2018
Written by Josh Mendelsohn
One of the questions we get all the time is "how is what Privy offers different than the pop up tool I get from my email provider?" It's a great question and with so many new options coming out, I decided to do a little research go see what our partners at Mailchimp, Klaviyo, Constant Contact, Bronto, and others had released recently.

The short answer is that these tools are great if you're just getting started and you only care about list growth. They usually have useful triggers like timers and exit intent and their standard designs are well structured and nice and clean. But not surprisingly they are also limited in a bunch of areas.

Here are five things you're probably not able to do with those simple list growth tools.
1. Fully customize your design
Having a standard layout or small set of layouts can provide a nice safety net for people who aren't confident about their own design skills. That's why so many of our designs are also clean and simple. But sometimes you just want a bit more. For example, making your displays bigger, using a circle shape, having a transparent or image based background, or any number of other things that align perfectly with your brand.

2. Show different pop ups to different people
The best way to make your displays work hard for your business is to make them as relevant to your visitors as possible. That means you'll want to vary the message or offer based on where someone came from, how many pages they have looked at, what page they first landed on, how much is in their cart, how many times they've been to your site, what language they speak, or combinations of those (and many other) factors.

In most cases, the basic pop ups you can build in your email provider give you limited targeting options, or none at all, which makes your message one that must be relevant to all of your site visitors.

With platforms like Privy, you can create much more targeted, higher converting displays that acknowledge where someone has come from and what they are hoping to accomplish on your site.
3. Offer discounts to new subscribers
If you're selling products online, offering a discount to new subscribers is a great way to grow your email list and get new customers (make sure your opt-in for emails is explicit to comply with GDPR!)

Because platforms like Privy are directly integrated with leading ecommerce platforms such as Shopify and BigCommerce, it's easy to surface Master and Unique coupon codes on your pop ups thank you pages, include them in autoresponder emails sent out of Privy, and track redemptions.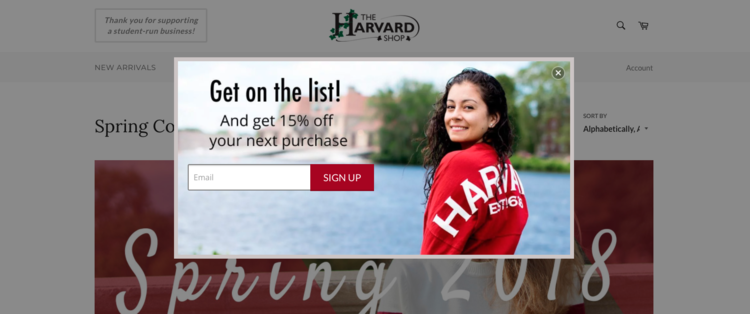 4. Use displays without a form in them
Because your email provider is only focused on giving you tools to grow your email list, they do not give you the ability to use pop ups for other reasons that don't require a form. For example, introducing new products, promoting site wide offers, and driving people to follow your social media profiles.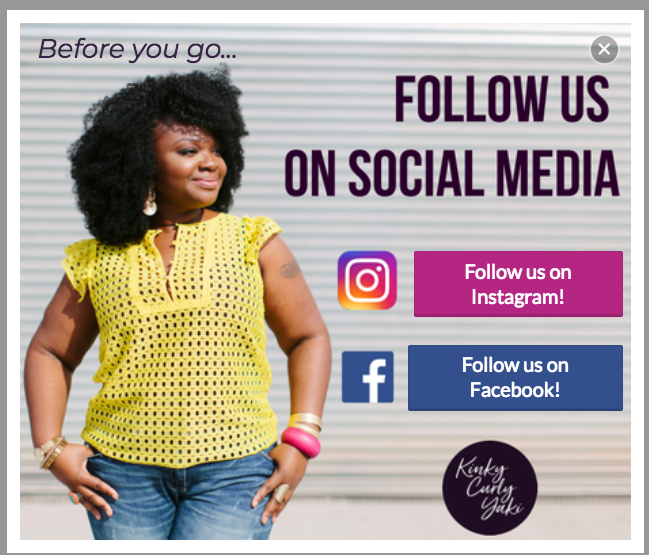 5. Use displays to reduce cart abandonment
As an online merchant, there is nothing more frustrating than knowing that someone has added products to their cart, made it all the way to checkout...and then decide to walk away without buying. By integrating directly with your ecommerce store, platforms like Privy have the ability to gather and use that information to serve up timely pop ups that can save those carts before they leave.

These cart saver displays serve up a last minute message to your customer as they go to abandon their cart, while they're still on your site, giving them a moment to pause or an offer to sweeten the deal if they complete the purchase right now. And targeting those displays based on the value of what is currently in their cart you can create a tiered cart abandonment strategy that results in real conversion and revenue gains.
Subscribe for Updates
Get our best content on ecommerce marketing in your inbox 2 times a week.
Written by Josh Mendelsohn
Josh brings his marketing chops and lifelong passion for jam bands, craft beer, and SMBs to the team at Privy. Having spent time working at SMB and ecommerce leaders like Constant Contact and Salsify, he has a deep understanding of how to help small and medium sized ecommerce businesses be all that they can be. In addition to leading Privy's marketing team, Josh spends too much of his time managing his pug Marvin's instagram account.
Subscribe for Updates
Get our best content on ecommerce marketing in your inbox 2 times a week.