Marketing Heroes: How Zutano Doubled Their Email Open Rates
All of our customers are our heroes. But every once in a while we come across one that really blows us away - and Zutano is certainly one of those. We sat down with Jeremy Mallison, Director of Digital Strategy at Zutano, to discuss how they've used Privy to grow their email list and help reduce abandoned carts.
About Zutano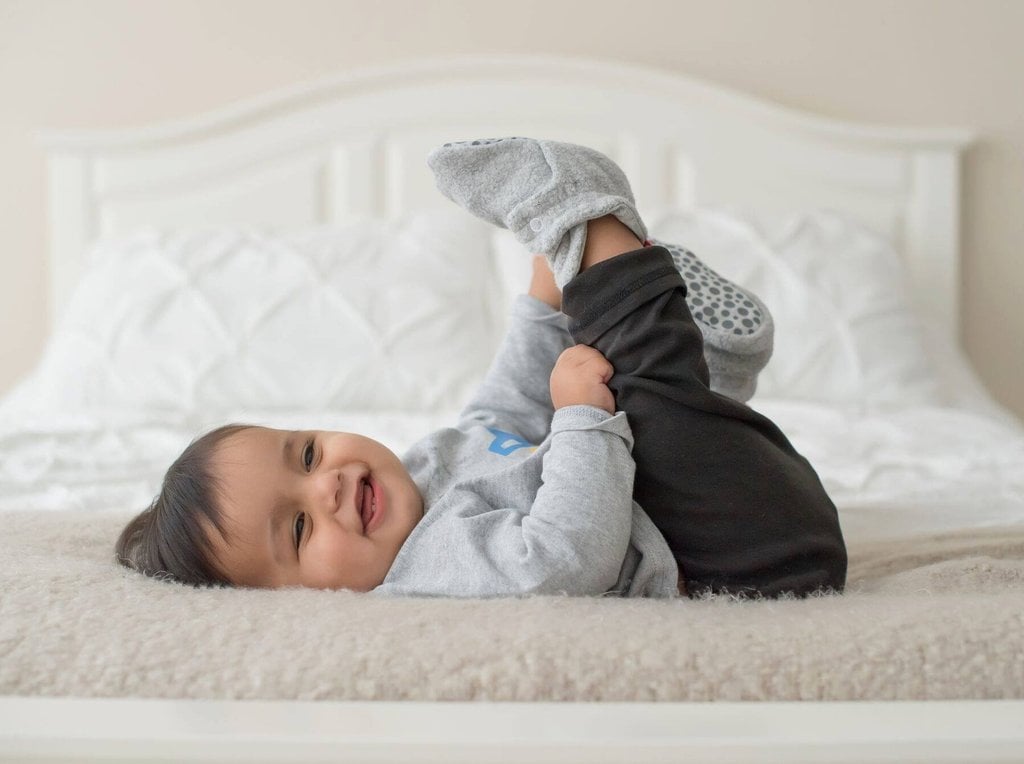 Zutano has a whole line of baby accessories and clothing, but are most known for their baby booties. Anyone who spends time around babies can tell you their socks almost never stay on. So Zutano developed the baby bootie, which is a blend between a sock and shoe. Babies find them more comfortable than shoes, and the booties stay on better than socks - it's a win-win for parents and babies alike.
Upgrading Their Tech Stack
Since Zutano was founded in 1989, they've adapted their business to keep up with the ecommerce boom. One of Jeremy's first tasks was to update their website. He found that the old website wasn't optimized for mobile and it also wasn't converting well or capturing many email subscribers.
Jeremy decided to migrate their website over to Shopify Plus to improve the look, feel, and overall functionality of their site. Now, it was time to tackle email capture and conversion.
After a lot of research and conversations with friends in the ecommerce industry (including his Shopify Plus launch manager), he landed on Privy. Zutano doesn't have an in-house web development team, so one of the reasons he went with Privy was because of its ease of use, customization ability, and allowance to make quick changes on the fly.
Zutano's Tiered Cart Abandonment Strategy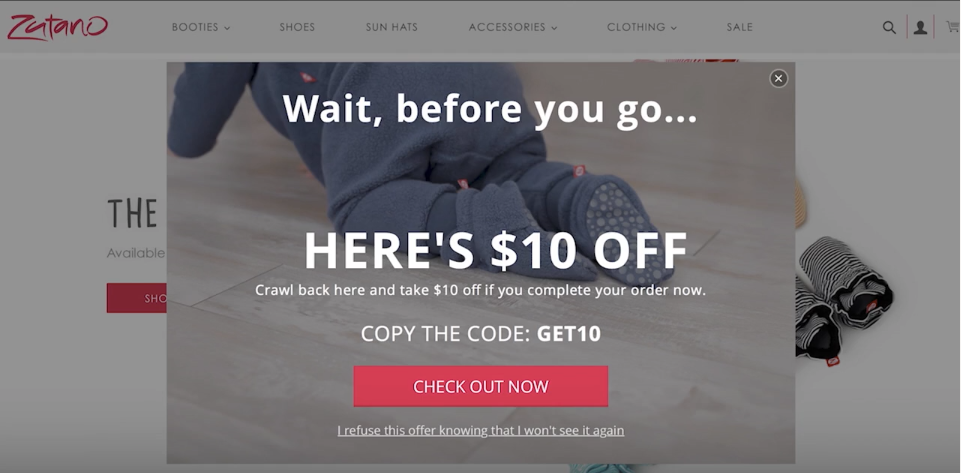 Everyone wants to talk cart abandonment. And when it comes to smart strategies, Zutano is at the top of the list.
They run multiple different cart saver campaigns based on order values and cart value. Jeremy has found that a selective offer depending on the value in your customer's shopping cart is one of the most effective ways to combat cart abandonment.
And the best part? The results were immediate. Jeremy says that, "right away we saw a pretty nice reduction in our cart abandon rate."
He also believes that you can have the most well-crafted email campaign known to try to save carts and still not see the results you're looking for. For Zutano, "hitting them with a cart saver even before they get a chance to abandon has been really effective."
Boosting Their Email Subscriber List With A/B Testing
As soon as Zutano started with Privy, they saw an immediate 10X increase in number of new email subscribers. This fresh, more engaged list was critical to Zutano's email marketing strategy, as it helped more than double their email open rates.
One of the ways they were able to boost email capture was through A/B testing their displays. On one test, Jeremy made some minor changes in size, made the background darker, changed some of the colors, and removed the border and saw a 25% increase in emails addresses captured.
Advice for New Privy Users
Jeremy's advice to users that are new to Privy? Take a deep dive into the tool and realize everything it has to offer. "I think people new to Privy should really take the time to learn the software because it is really powerful. I think on the surface it may look like it just does a quick email capture, but it can really do so much more than that."
Are you looking to take advantage of some of the more advanced features like A/B testing and advanced audience targeting that Privy has to offer? Schedule a meeting with one of our conversion experts and start tackling more abandoned carts today!
Subscribe for Updates
Get our best content on ecommerce marketing in your inbox 2 times a week.
Subscribe for Updates
Get our best content on ecommerce marketing in your inbox 2 times a week.