2022 ECOMMERCE HOLIDAY CALENDAR & REMINDER EMAILS
Never forget a
major sales day

for your store again.

Get monthly reminders plus campaign ideas for upcoming holidays so you can drive sales for your ecommerce store all year long.
HOLIDAY IDEAS FOR THE ENTIRE YEAR
2022 Ecommerce Holiday Calendar
Print it out. Save it to your desktop. Add this to your Bookmarks.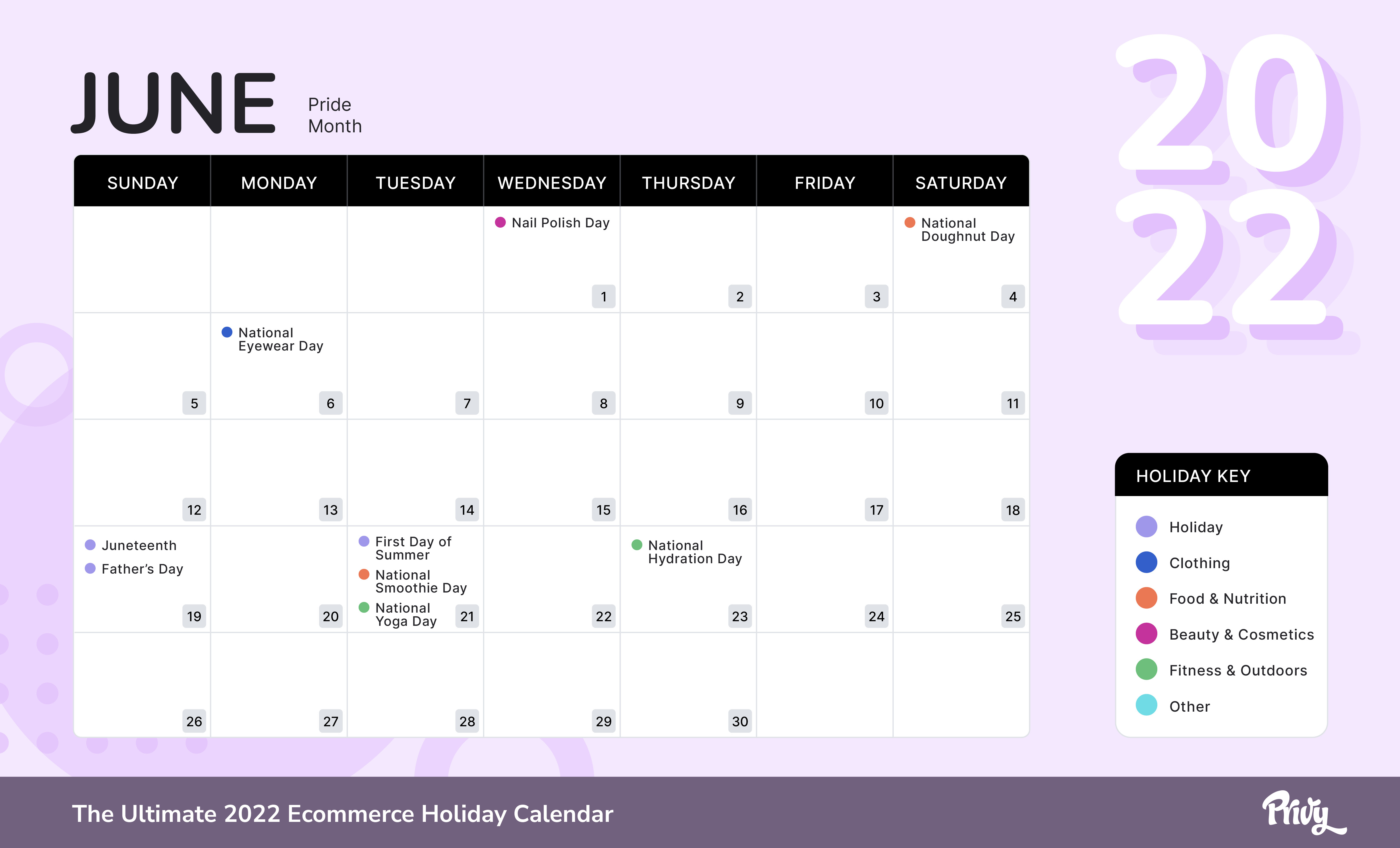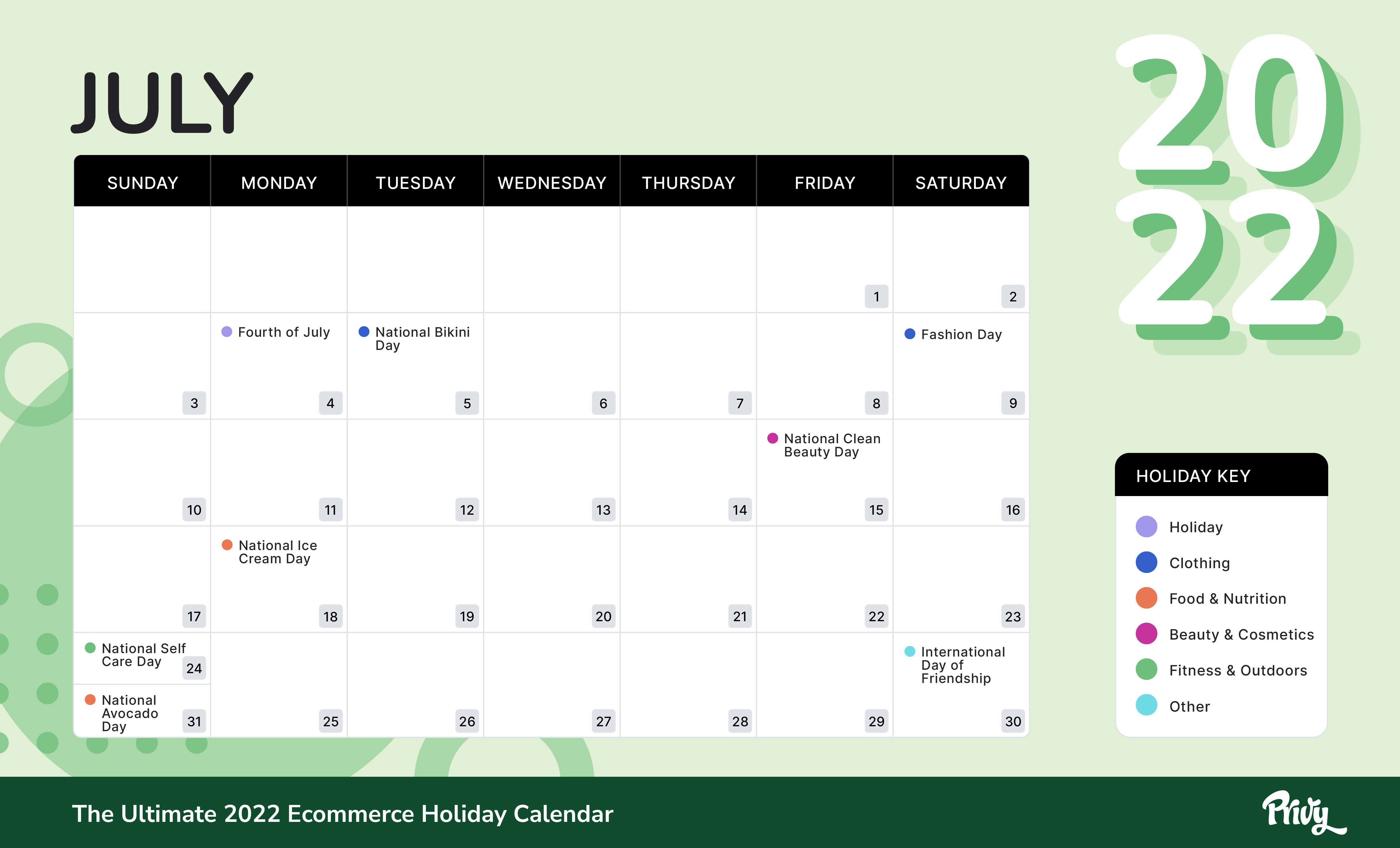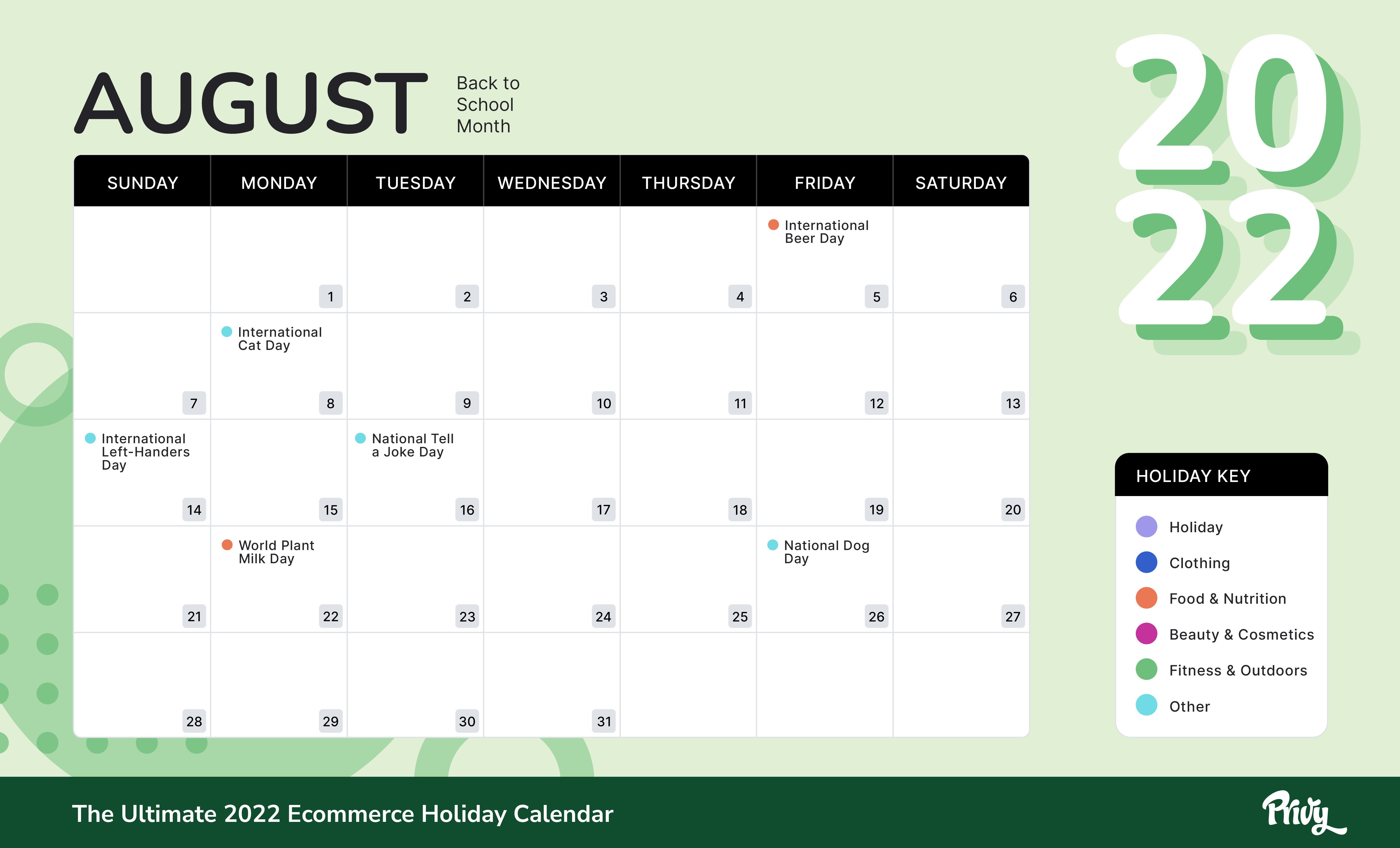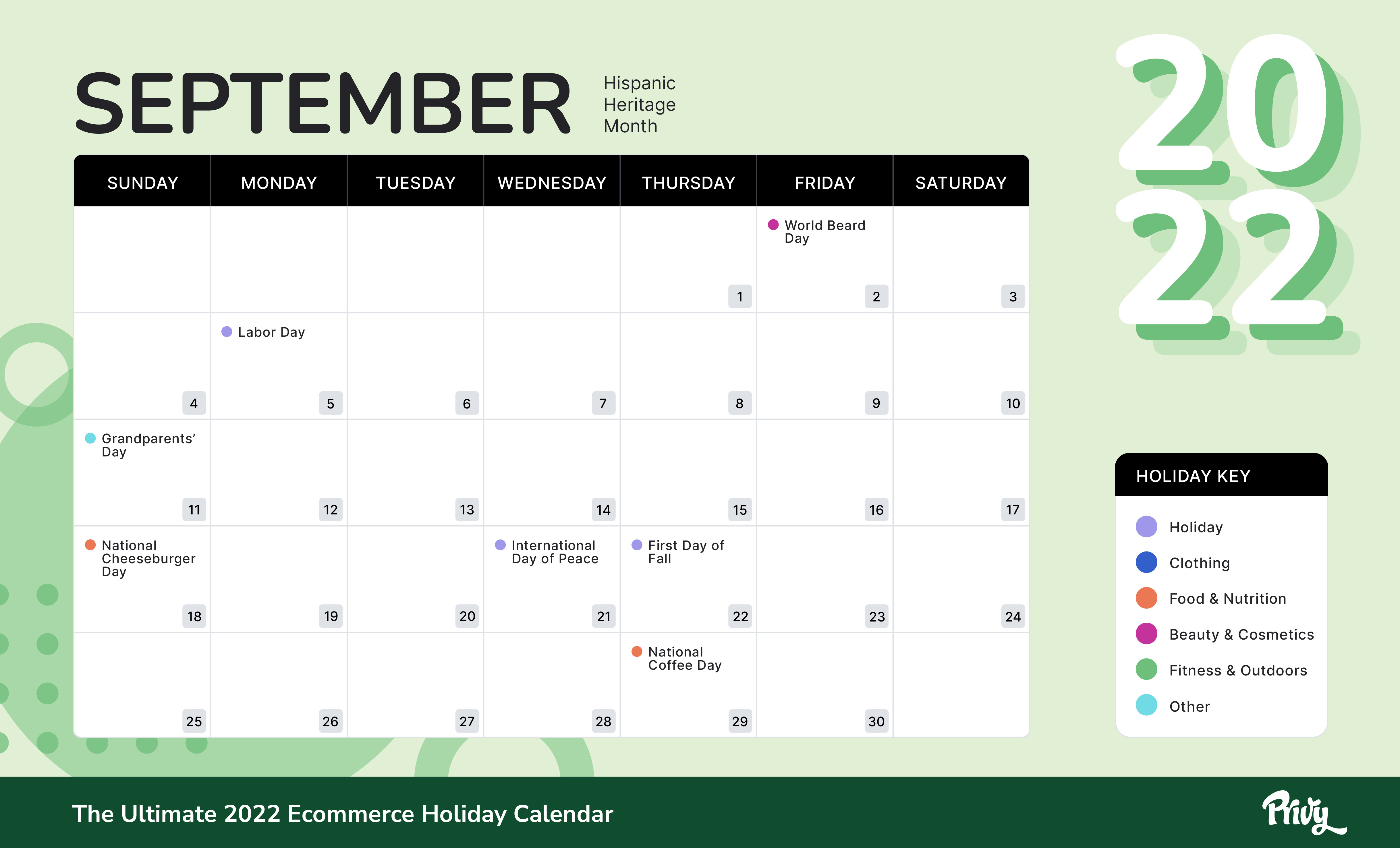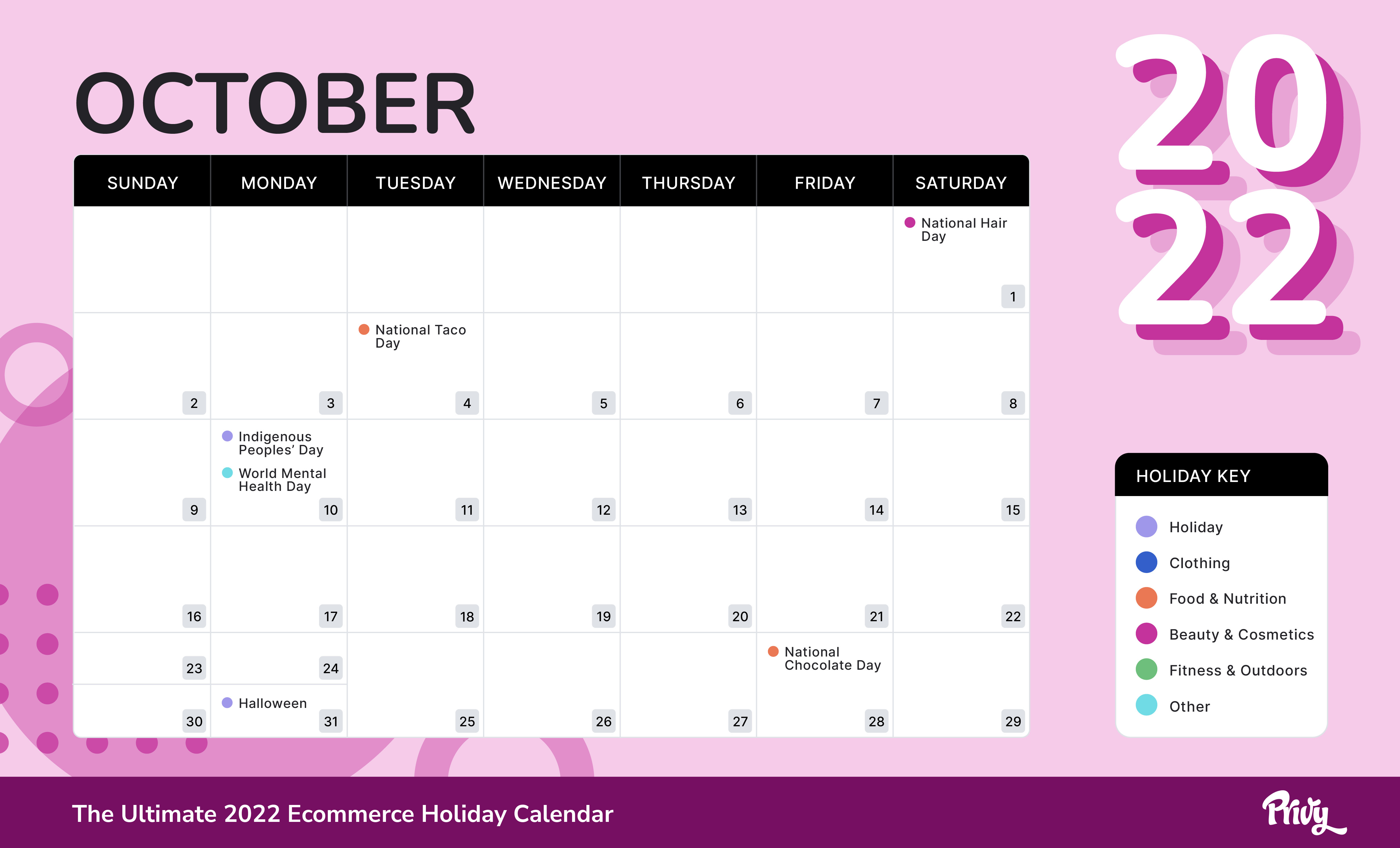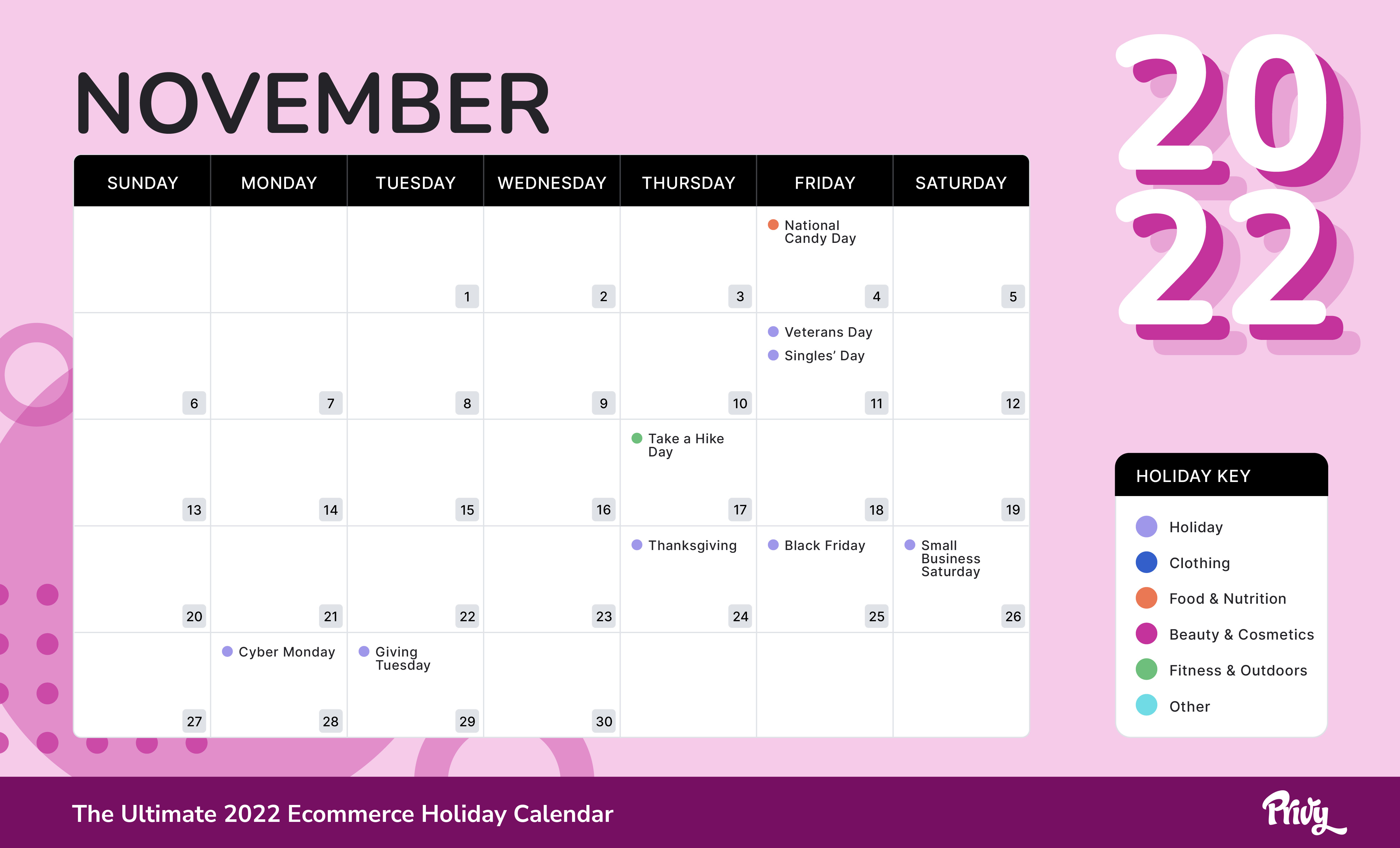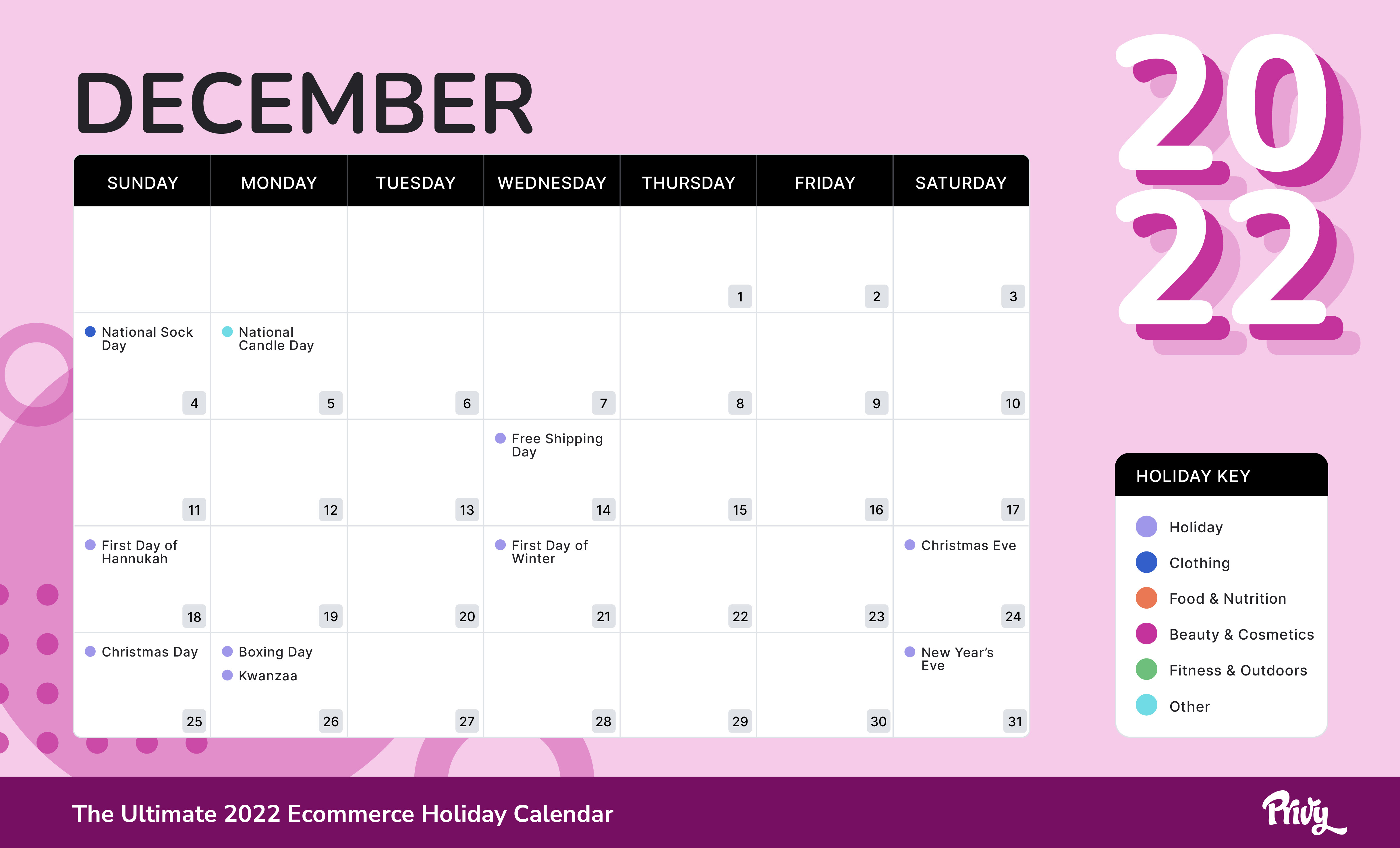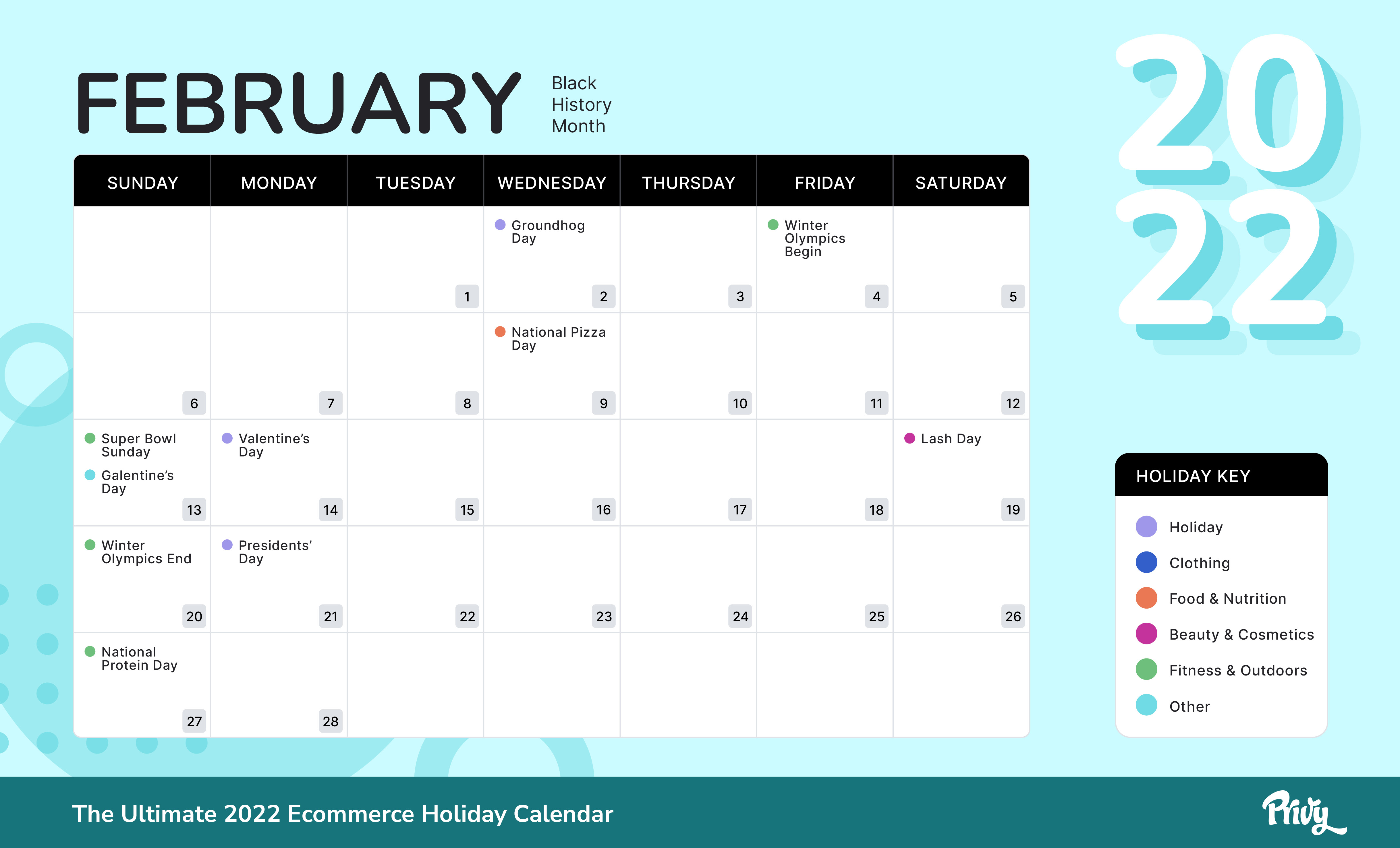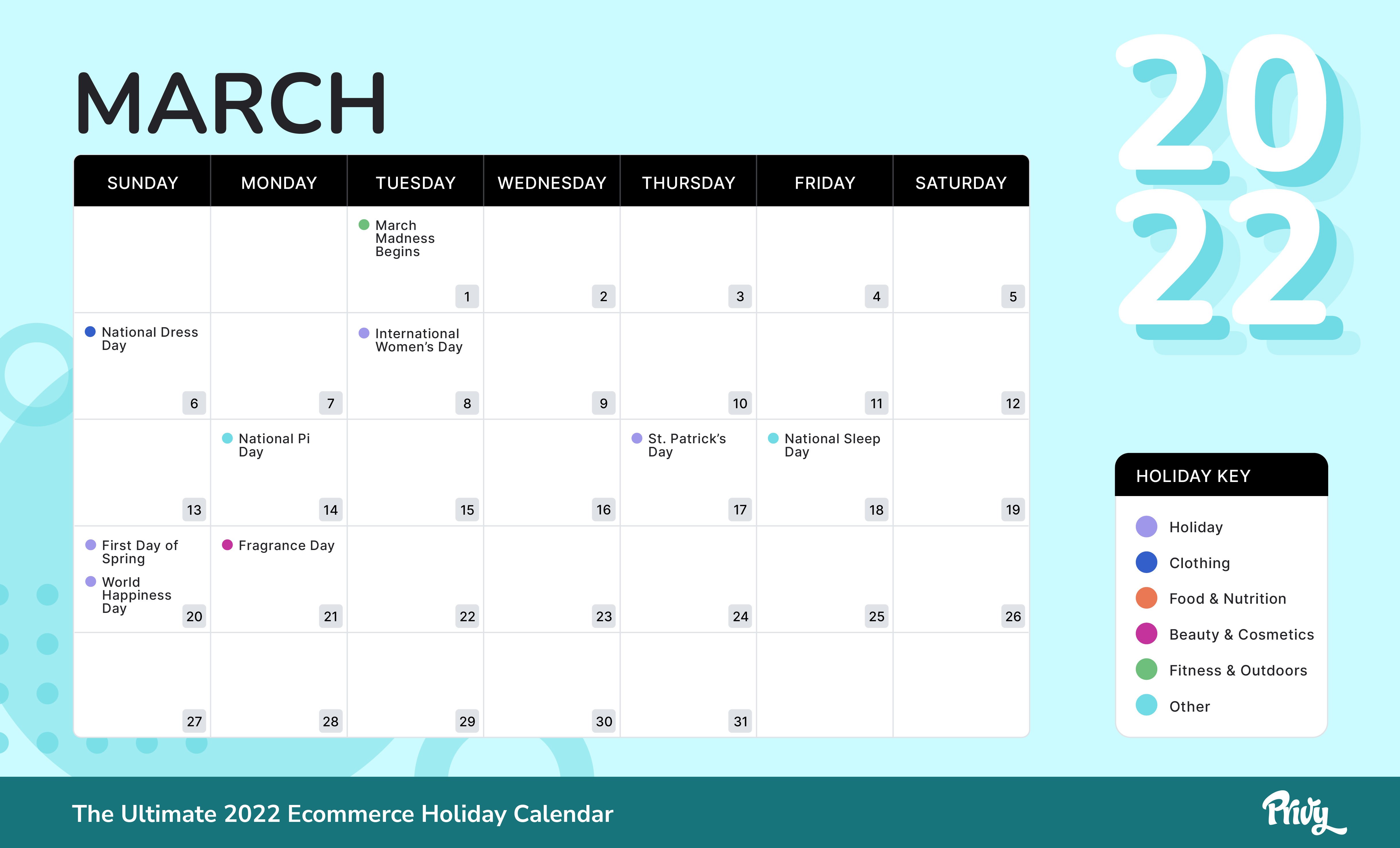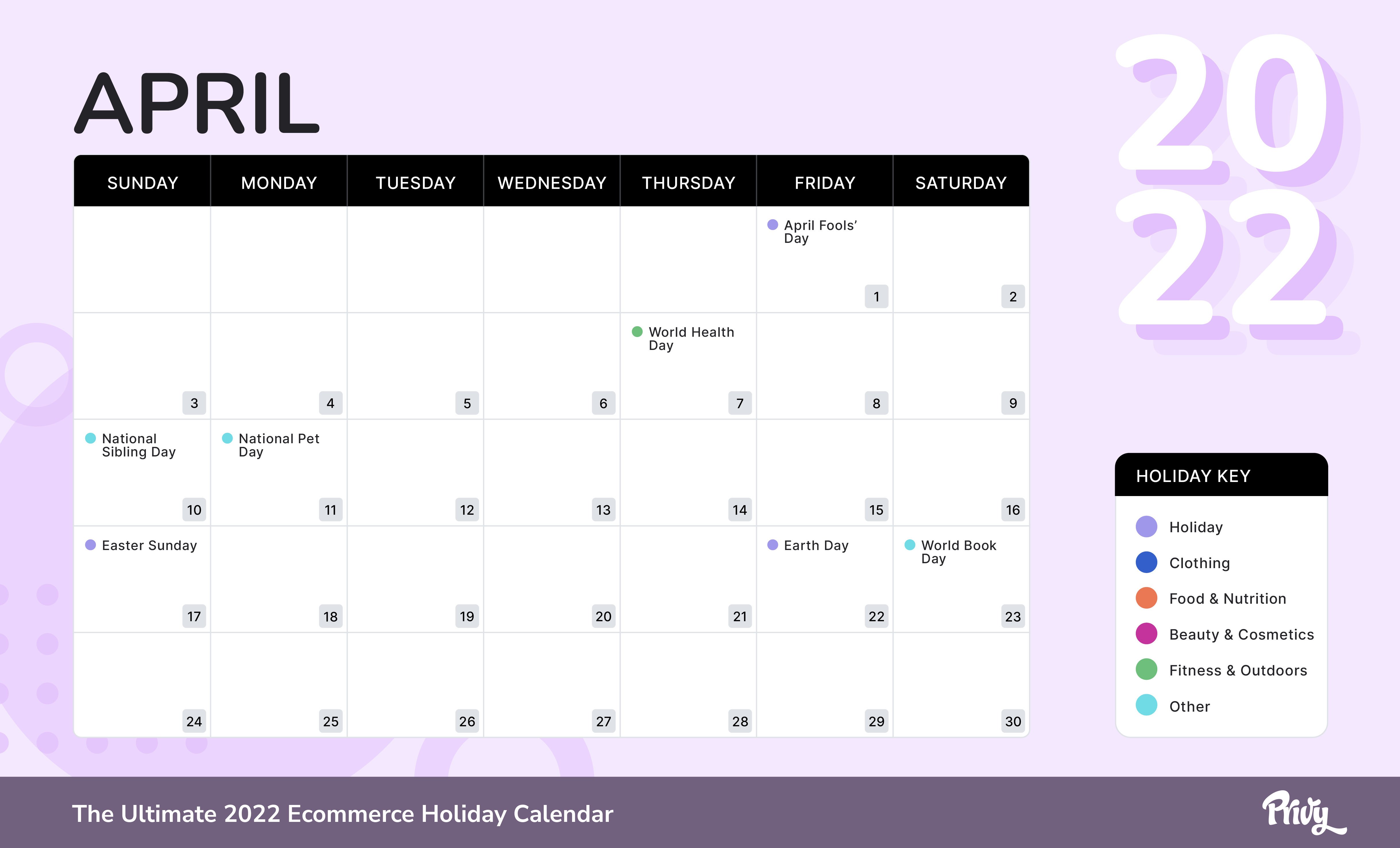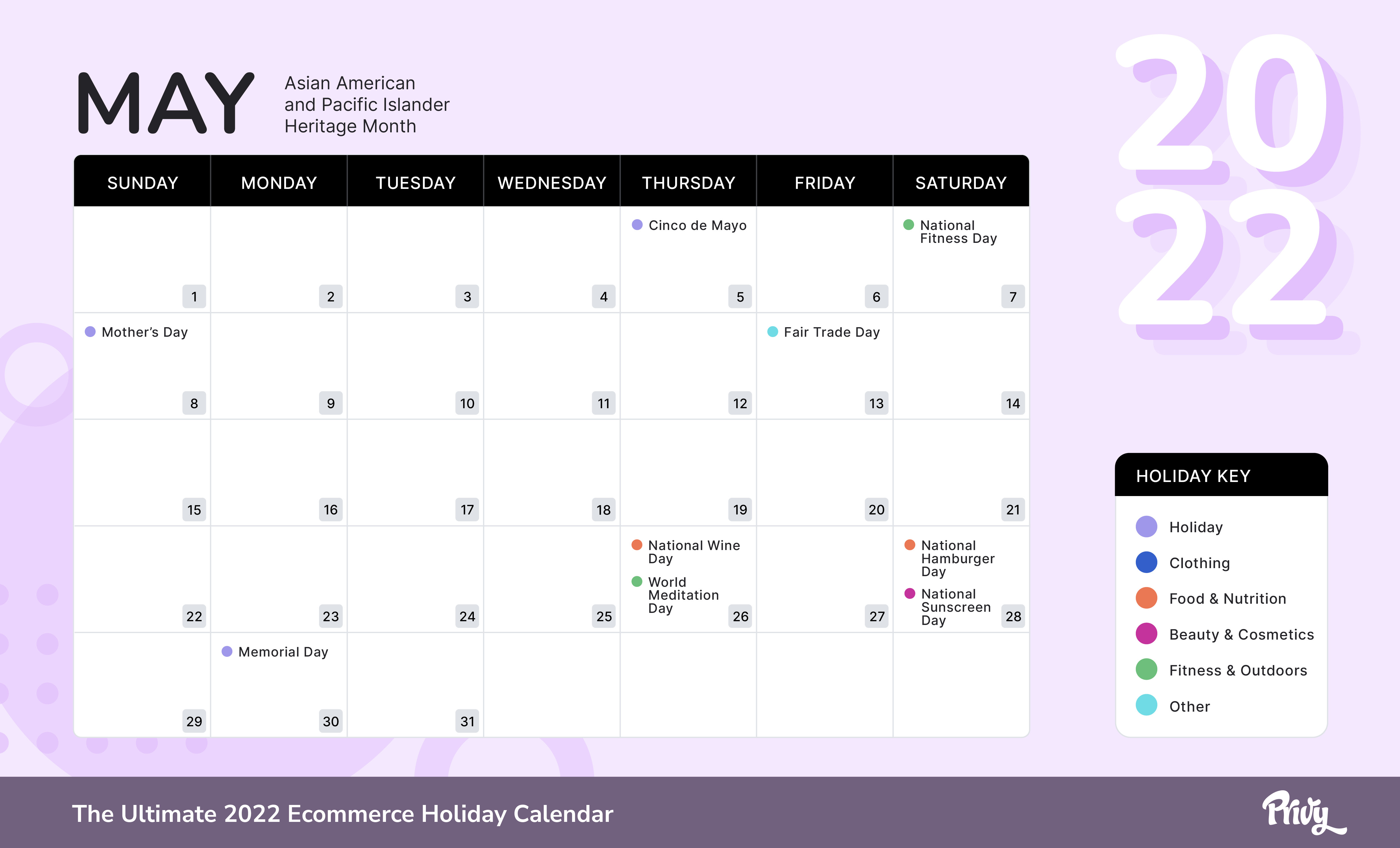 How to use this calendar in 4 easy steps 👉
With nearly 100 holidays this year, there are more than enough opportunities to launch a campaign that'll drive sales for your store.
So if you only do one thing to grow your business today, make sure you get the full 2022 holiday calendar. It couldn't be easier to use.
1. Pick one holiday a month
2. Come up with a killer offer
4. Watch the sales come in
Planning your
marketing campaigns for the entire year

just got easier.

You already know about the major holidays like Memorial Day and Black Friday. But have you ever completely forgotten about Mother's Day? Or Prime Day? You're not alone.

With the Ultimate 2022 Ecommerce Holiday Calendar, you'll get monthly updates and reminders so you never miss out on major opportunities to drive sales for your store again.

Want campaign ideas? Valentine's Day email examples? Subject lines you can steal? Holiday-themed text messages we've seen in the wild? You get all of this!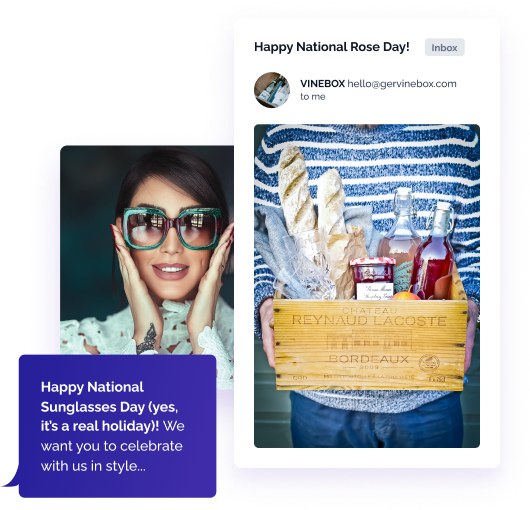 A calendar that will make you money year round.
Campaign ideas for every occasion
Start planning your next holiday campaign today.
Get ahead on your planning this year with a complete calendar, constant updates, and reminders so you never miss a holiday ever again.