Why We're Changing Pricing: Privy's Commitment to SMBs
Published on Jun 10, 2019
We're really excited to share our new pricing model with you today and our thinking behind it - and we believe you're going to love it.
Over the last two years, we've thought a lot about how we price Privy's on-site conversion and list growth tools. We've talked to thousands of merchants. We've examined hundreds of thousands of on-site display campaigns. And we decided that we can do better for our customers.
So, we've decided to change the entire way that we price our Growth package while renewing our dedication to helping new merchants find success and helping more established merchants accelerate growth.
Like you, at Privy we're entrepreneurs. And we've been lucky enough to make it through our earliest days and grow our team and our offerings. But we still remember what it was like to just get started with a great idea and a very limited audience and budget. Which is why going forward, all Privy merchants will get access to all of our on-site display features at a price that makes sense for the stage of your business.
This means even our free plan is getting all the advanced on-site conversion features that were traditionally reserved for plans listed at $299 per month.
If you're just getting started and getting less than 5,000 page views each month, you can use Privy completely free. And unlike in the past, you'll get access to all of our targeting rules, coupon options, design elements, integrations, etc. so you can deliver the right message to the right people at the right time instead of showing the same pop up to everyone who visits your site.
That means that as a free user, you'll now be able to run cart saving displays - which can reduce abandonment by 10%. You'll be able to run A/B tests to figure out which creative converts better. You'll even be able to use time-sensitive, unique coupon codes to drive first time sales.
And when your business really starts to grow, we've got a price level for you starting at $20/month that is based on your average monthly page views and grows with you as you grow your business.
This change is designed to give all of our customers access to all the tools and tactics they need at a price they can afford, in many cases free. After all, everyone should be using unique coupon codes. Everyone should be able to run cart saving displays based on the value of what's in a shopper's cart, or which products are in the shopper's cart. Everyone should have mobile optimized displays AND desktop optimized displays. Everyone should be able to run an A/B test to see what offer or design works best.
You get the idea. The Privy Growth plan, used by industry leading direct to consumer brands like Leesa Mattress, Hubble Contacts, Keen Footwear, and more, is now available to any entrepreneur starting and growing the business of their dreams.
If you're currently on our free plan and you get less than 5000 page views per month, you don't need to do a thing. As of June 24th, 2019, you'll have access to our Growth plan for free. If you're getting more than 5000 page views per month, you'll need to subscribe to our Growth plan by July 9, 2019 to avoid your campaigns being paused.
If you're currently on one of our paid plans and the price of your traffic level is lower than your current subscription, we definitely recommend changing your subscription and getting access to everything Privy has to offer.
And if your price will go up by switching, you can talk to our sales team to get preferred pricing as a loyal Privy customer, or stay on your current plan. It's up to you!
We're super excited to see what you create with your new toolkit and welcome your feedback and questions at newpricing@privy.com.
Thanks for listening and thanks for choosing Privy!
Ben
Ben Jabbawy
Founder and CEO of Privy
Not using Privy yet? Sign up here and start your 15-day free trial.
Subscribe for Updates
Get our best content on ecommerce marketing in your inbox 2 times a week.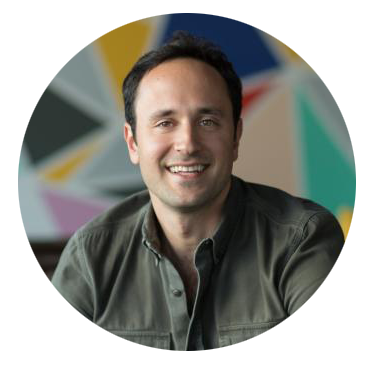 Written by Ben Jabbawy
Go getter and ecommerce extraordinaire Ben Jabbawy is the founder and CEO of Privy. His passion for entrepreneurship has helped him empower and inspire hundreds of thousands of small to medium sized business for nearly a decade and he's not stopping now!
Subscribe for Updates
Get our best content on ecommerce marketing in your inbox 2 times a week.