What Launched At Privy Live
Published on Sep 24, 2019
Today, we hosted our first ever customer conference: Privy Live! A fantastic group of ecommerce entrepreneurs gathered at The Grand Boston to talk shop and share strategies for growing their DTC brands.
We also announced a number of new releases to the Privy platform. These updates enable our customers to reach visitors through new channels (like SMS!), and better personalize their Privy on-site displays and emails. Keep reading to see the full list of product announcements made at Privy Live.


Announcing Privy SMS


Privy is already the place where you start and build a relationship with your customer. Now, that relationship can extend beyond just email. Today, we're excited to announce new SMS integrations with PostScript and Retention Rocket.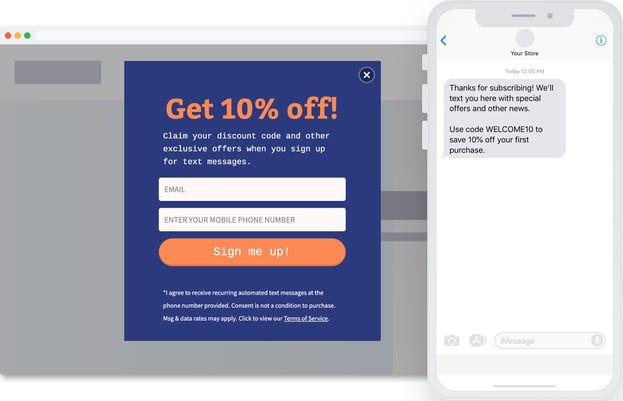 While email is still the most popular channel amongst consumers, almost 50% of shoppers say they're open to engaging with a brand via text message (according to our internal research.) We're excited to offer a new channel for our customers to communicate with their subscribers based on their preferences.
Up next: we'll be launching integrations with Klaviyo, ChatKit, and Attentive, and coming soon: Privy SMS! Soon you'll be able to capture a shopper's contact information, and send emails, texts, and messages all from the Privy platform.


Make your abandoned cart emails pop with images


Now, when you drag-and-drop the cart icon into your abandoned cart emails, Privy will auto-populate your email with images of items that a shopper left in their cart. Add up to 5 images per email. Simply navigate to the abandoned cart email designer to try it out!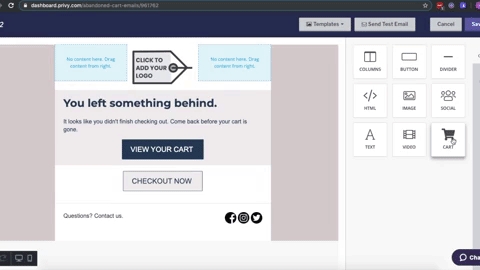 (Note: This feature is only available for Shopify merchants.)
Not a Privy Email customer? Add Privy Email starting at just $10 per month. Or, book a meeting to learn more about the power of combining the power of Privy Email with your on-site displays.


Boost your contact records with more data


Now, with our new CSV import process, you can upload attributes like a customer's birthday, phone number and more to enhance their contact record, and then use that information to better personalize your displays and emails. You can also unsubscribe contacts in bulk. Learn more here.


Ready to try out the new features for yourself? Login to Privy to check them out, and thanks to everyone who joined us for Privy Live!
Subscribe for Updates
Get our best content on ecommerce marketing in your inbox 2 times a week.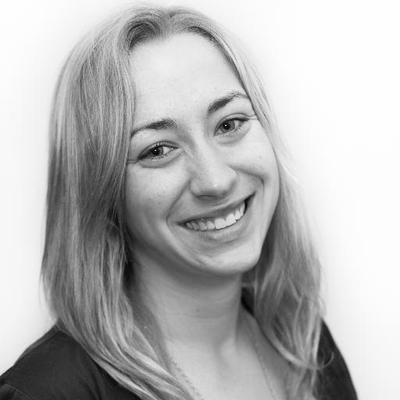 Written by Evelyn Hartz
Having recently completed a 6-month trip around-the-world, Evelyn is ready to help bring Privy to the global masses! Most recently, Evelyn was a product manager at an early-stage startup, and prior to that, she was on the product marketing team at Salsify. She's thrilled to join the Privy team where she'll bring her enthusiasm for ecommerce, product, marketing and #SharkWeek.
Subscribe for Updates
Get our best content on ecommerce marketing in your inbox 2 times a week.