Using Privy + Iterable: Supercharge Your Iterable Emails With More Data from Privy
Published on Aug 23, 2019
Today, we're super excited to dig into our new integration with Iterable, a growth marketing platform that enables brands to create, execute and optimize campaigns for cross-channel customer engagement.
If you're using Iterable to power your email marketing, you can now easily pass contacts collected via your Privy campaigns, along with their associated unique coupon codes, to Iterable.
Why is this a big deal?
Iterable customers can now finally take action on the data collected via your Privy campaigns to create more engaging email offers.
For example, offer a unique coupon code to a new contact to drive action or reward a repeat customer for their loyalty.
What's a unique coupon code again?
As a reminder, unique coupon codes enable you to provide single-use coupons to individuals as soon as they sign up. We recommend using unique coupon codes whenever possible because they can't be transferred between two customers even if the discount is the same.
Additionally, with unique coupon codes, you can use relative time and date windows to drive urgency and action on your site. For example, if someone abandons their cart you may want to include a unique code that expires 48 hours after they abandon. Or you may want to set a new shopper discount to expire 7 days after they first join your list.
Unique coupon codes automatically sync with Shopify, BigCommerce, and now, Iterable!
Using Privy + Iterable
With Privy, you can display a welcome pop up to a shopper when they first arrive on your site. Then, follow up with an offer sent via email using Iterable. Or, try running a tiered cart saver pop up campaign based on the value in a shopper's cart using Privy, and reinforce the offer with an abandoned cart email sent through Iterable.
To set up the integration, simply login to Privy. Then, navigate to the Integrations section of your dashboard menu.
Once on the Integrations page, you will select the Iterable icon to open the integration window.
That's it! If you have any questions, feel free to reach out at support@privy.com or check out this help doc for more answers.
Want to know how leading e-commerce brands are engaging customers with Iterable? Request a demo to learn more today.
Subscribe for Updates
Get our best content on ecommerce marketing in your inbox 2 times a week.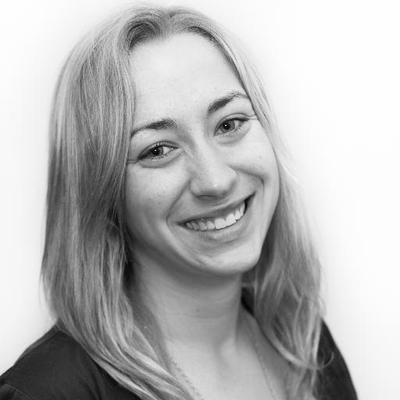 Written by Evelyn Hartz
Having recently completed a 6-month trip around-the-world, Evelyn is ready to help bring Privy to the global masses! Most recently, Evelyn was a product manager at an early-stage startup, and prior to that, she was on the product marketing team at Salsify. She's thrilled to join the Privy team where she'll bring her enthusiasm for ecommerce, product, marketing and #SharkWeek.
Subscribe for Updates
Get our best content on ecommerce marketing in your inbox 2 times a week.