The Latest On Apple's iOS 14: What's New And How It's Impacting Advertisers
Published on Jul 29, 2021
Written by Kristina Simonson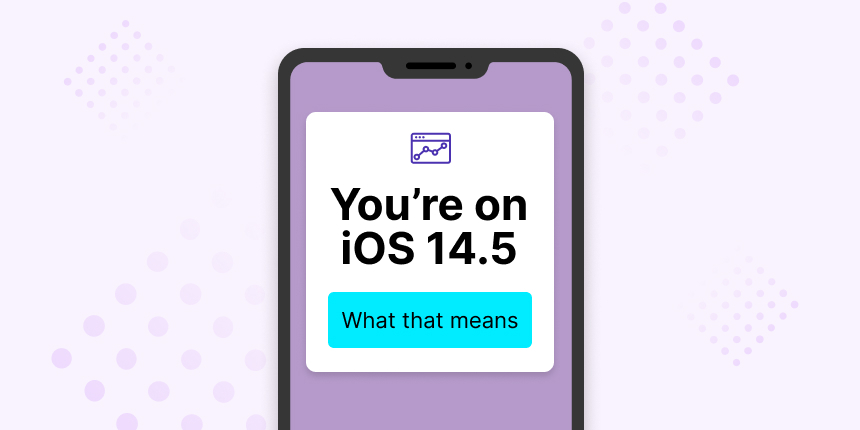 A couple months ago, I shared my thoughts around what Apple's iOS 14 updates mean for advertisers. And since then, a lot has changed.
That's why I'm back for another update.
And by the way….while I'm writing this I'm in the middle of wrapping my head around the current state. So, I thought it would be helpful to bring you all along for the ride.
Let's get into it.
Get our best content on ecommerce marketing in your inbox 2 times a week
A timeline of Apple's recent iOS updates
This all started back in June 2020 - and I covered the timeline of events through December 2020 in our last post. Here are the key events that have occurred since then:
In February, Facebook released their new resource center in Ads Manager to provide alerts, checklists, and resources to help advertisers navigate the changes.
On April 26th, iOS 14.5 was released. This officially

launched App Tracking Transparency

.
With this rollout on April 26th, Facebook added an educational banner to promote the importance of personalized ads right before the Apple prompt for their apps:
And now that we know the timeline of events, let's talk about how it's gone so far.
What we know about the rollout of iOS 14.5
Since rolling out iOS 14.5 in April, adoption has been fairly slow for consumers. According to this article from Branch, only 20% of iOS users had updated to iOS 14.5 as of June 2021. And for those that updated to iOS 14.5, the team at Flurry have been watching closely and reported a 13-15% opt in average by the third week after the rollout. This means, approximately 14% of users who saw the Apple Prompt agreed to opt into app tracking (yes, that means 86% did not).
Now it's important to keep in mind that the 14% benchmark is still only a measure of the ~20% of users who upgraded to iOS 14.5 by this point. And your Facebook targeting includes devices outside of iOS (like Android, desktop devices, and more).
As time goes on, it's certain that we'll see iOS 14.5 adoption and Apple prompt engagement grow rather quickly. But for now, let's ignore the numbers.
Because here's the thing...they shouldn't really matter. A strong foundation and following the basics will always win. And regardless of adoption and fluctuation during these iOS changes, Facebook is rolling out updates and producing new resources to help advertisers maintain performance during this time.
But we can't ignore the fact that these changes have had an impact on advertising performance. So, let's review what we've learned, what it means, and what actions you should be taking.
The impact of iOS 14.5 on advertisers (so far)
1. Delayed conversion reporting: as an advertiser myself, this is where I'm experiencing most pain from the changes. Before the iOS changes, advertisers could feel confident in the significance of data within a recent timeframe to make account decisions and optimizations. But with the delay in conversion reporting, your performance results can dramatically change overnight. This makes it difficult to optimize based on Facebook reported performance data over the last 7 or 14 days.
2. Initial increase in costs: many advertisers noticed an increase in costs across the board during the peak time of these changes. Especially in CPM (cost per one-thousand impressions) and cost per result. The good news is, as long as you follow the recommended steps, focus on the basics (more on this later) and have been patient with your account management during this time, you should start to see results regulate back to baseline.
3. Reduction in custom audience sizes: with the loss of tracking coverage, it's likely that your custom audiences decreased in size. If you rely on custom audiences for remarketing or lookalike audiences, you should consider opening up the filters on your list. You should also keep in mind that your exclusion targeting that relies on custom audiences will be less effective as they once were.
4. Limitations to reporting: while updates like Aggregated Events Measurement and conversion modeling has helped to maintain total performance reporting, there have been significant losses into advertisers' visibility into performance with Facebook Ads. This includes:
Delayed reporting: no more real-time reporting.
Estimated results: Facebook is not modeling your conversion data to help backfill the assumed loss in data from users who are opted out via ATT.
No support for breakdowns.
5. Changes to conversion windows: as we reported previously, Facebook has officially removed the 28-day attribution window and now advertisers must rely on the 7-day or 1-day windows to attribute conversions.
Those are the most noteworthy updates we've seen so far. Now let's talk about the actions you should take.
How to minimize the impact of the iOS 14.5 updates
1. Make sure your domain is verified.
2. Configure your web events to take advantage of Aggregated Events Measurement.
3. Broaden your targeting to avoid learning limitations and enable your campaign/ad sets to scale. This could include actions like widening your lookalike range, turning on audience targeting expansion, or changing time window for your custom audiences.
4. Keep in mind the new limitations in your account management. This includes changes to ad creation, new delivery statuses, and more.
But like I mentioned, focusing on the basics with your account is the most impactful thing you can do. This includes:
Having a strong account foundation
Make sure your account is set up to leave the

learning period

with your current budget. As a reminder, every ad set you have requires 50 optimization events (in a 7 day period) to leave the learning period. If you have too many campaigns and ad sets, your budget will be spread too thin and you'll never reach optimal delivery.
Pro tip: take your monthly budget and divide it by your cost per result (optimization event). This is your estimated optimization events based on your monthly budget. If the number is 200 or less, then you need to have a simple account structure (1-2 campaigns). If the number is 500 or more, you should consider more segmentation with your campaigns and ad sets.
One more pro tip: if your optimization events in a monthly are below 100, you should consider testing a different event. For example, think about optimizing for add to cart vs. purchases. While a purchase is a more qualified event, there's going to be less total events than add to carts - and you want to make sure you're feeding enough positive signals back to Facebook.
PS: an optimization event is the outcome you've selected as your goal within Facebook.
Following Facebook's recommended best practices with your settings
Have scroll stopping creative
At the end of the day, no one is going to click or convert on your ad unless your creative gets them to stop scrolling. You should invest as much (or more time) developing and testing new creative to understand what works best for your brand. And don't forget that your copy is a big part of this as well.
And pssstt….here are a few extra tips to help you level up from there:
1. Optimize your website for conversion: with ATT, you know that you're not capturing 100% of your website traffic with the pixels on your website. That's why you need to have a strong conversion rate optimization strategy to convert that traffic before they leave. This way you can build that relationship with your visitors over a channel you own (email marketing) rather than relying on Facebook again to remarket to the user. And with Privy, you launch a welcome discount, cart saver, exit intent popups and so much more.
2. Find ways to increase your average order value (AOV) to improve your ROAS: if your cost per result/purchase is increasing with these recent changes on Facebook, finding ways to increase your AOV can help you maintain or improve your ROAS.
What should you expect next with Apple's iOS updates?
Even though it's been 3 months, we're still in the early stages of the iOS 14.5 rollout and the Facebook vs. Apple battle won't be slowing down anytime soon. Here's what we should expect to see:
Apple will be looking to accelerate adoption of iOS 14.5 and ATT prompt engagement
Facebook will continue with their

campaigns for small businesses

. Like these new ads they launched promoting the value of ad personalization:
And like I teased earlier in this post, Apple is already planning their iOS 15 updates. Which is now leading to a ton of conversation in the email marketing world. Even our CEO, Ben Jabbawy joined Chase Dimond on a round table talking about the impact earlier this month:
But again, keep in mind that it took almost 1 full year for Apple to roll out iOS 14.5. So I don't expect to see these changes rolling out anytime soon.
Key Takeaways
I know these changes can be confusing to wrap your head around (you're not alone), but I hope this post gave you at least 1 thing you can take away to use for your own account.
Here's a summary of what we reviewed:
The timeline of Apple's recent iOS updates

What we know about the rollout of iOS 14.5
The impact from iOS 14.5 on advertisers (so far)
The steps you should take to minimize the impact of the iOS 14.5 updates
What should you expect next with Apple's iOS updates?
And to close with one final recommendation, I'm going to repeat what I've said a few times:
Go back to the basics, have a strong foundation and keep an eye on what's changing to ensure that you don't miss a beat with your Facebook Advertising during these changes.
Like I said before, it's crucial to have reliable channels that you own. So, you don't have to worry so much about Apple and Facebook - and you can worry about what really matters: your brand, your customers and your sales.
And if you haven't tried Privy out yet, we can help you manage your owned channels all from one app. Our 15-day free trial gives you access to our website conversion and email marketing tools so you can grow your email list, automate your email marketing, send newsletters and so much more. Get started today.
Subscribe for Updates
Get our best content on ecommerce marketing in your inbox 2 times a week.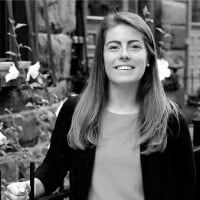 Written by Kristina Simonson
Kristina leads the marketing team here at Privy. She enjoys diving into the latest trends in ecommerce (and writing about them here) and is passionate about supporting independent Shopify brands. Outside of work, you can find Kristina either hanging out with her nieces or training for her next marathon.
Subscribe for Updates
Get our best content on ecommerce marketing in your inbox 2 times a week.