4 Ways To Use Privy's New Time Frame Filters To Boost Engagement (And Bring Contacts Back To Your Store)
Published on Mar 10, 2022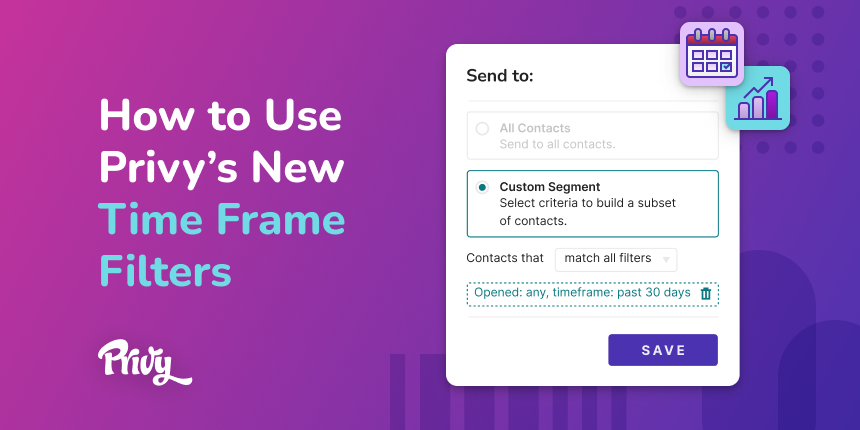 Personalization is the key to successful email marketing.
And email segmentation is the most powerful tool to offer a personalized experience with your email campaigns.
A simple place to start with segmentation is focusing on how your contacts already interact with your emails.
Whether a contact opened or clicked one of your recent emails tells you a lot about their relationship with your brand.
If someone's opened most of your emails from the past month, you can safely assume they'll open your next email, too.
And the same logic applies in the opposite direction.
Someone who hasn't opened many of your emails may need a little something extra to grab their attention next time around.
And with Privy's newly released time frame filters, there's no guesswork in pinpointing where different contacts fall for your brand.
Built right into Privy's custom segment builder, these filters allow you to focus on contacts who've opened and clicked your emails in the past 7, 30, or 90 days.
So you can boost your sales with the right messages sent to the right contacts at the right time. Every marketer's goal.
Get our best content on ecommerce marketing in your inbox 2 times a week
Boost your next newsletter
As you're preparing your next newsletter with Privy, select the custom segment builder.
Click the +Add Filter button and you'll see a list of attributes.
Under 'Email Engagement' you'll find the 'Opened' filter.
You'll have the option to select 'Any' email from the past 7, 30, or 90 days.
Or you can select a specific newsletter sent through Privy.
Set your conditions, click save, and all the contacts who meet those conditions will populate the segment for your newsletter send!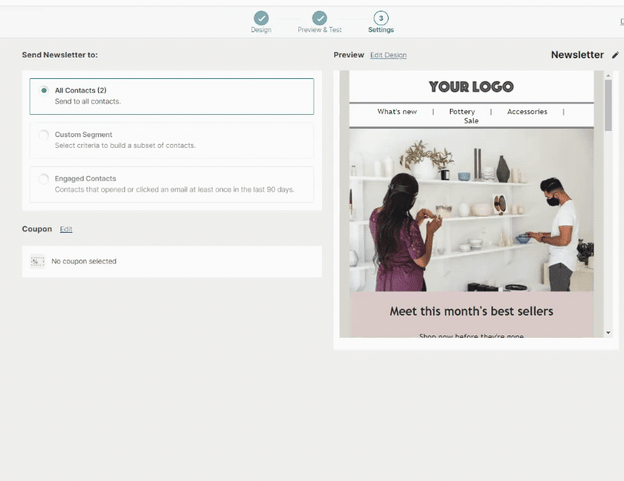 You'll notice that the number of contacts in your segment will be less than 'All Contacts.'
This is actually a good thing because the contacts in your segment have already demonstrated interest in your brand by opening your previous newsletters.
So they'll be inclined to open your next newsletter, too.
Which means your open and click through rates will likely be stronger than your typical newsletters sent to 'All Contacts.'
(This is a huge win for email deliverability, by the way).
And more engaged contacts are more likely to buy.
In fact, some Privy merchants have been using these time frame filters for their newsletter segments and are already seeing impressive results.
Let's look at this merchant, for example.
The store sells men's trousers and the merchant recently sent a newsletter promoting one of the brand's signature products to a custom segment using the time frame filter on email engagement.
This newsletter secured an 84.2% open rate and a 3% click through rate. Plus, they brought in over $570 in sales. All with just a single newsletter.
Or take this merchant who runs an online jewelry store.
They used the time frame filter to promote their Mardi Gras collection to a custom segment and saw similarly awesome results – an 86.8% open rate and over $1,300 in sales!
Both of these merchants are seeing success with sending newsletters to targeted audiences using segmentation.
And that's because knowing how your contacts engage with your emails gives you a ton of insight into how deep of a relationship they have with your brand.
So while sending your newsletter to a segment by nature will result in a smaller recipient list, it's who those recipients are that will drive results for your store.
Take your segments to the next level
The great thing about segmentation is that you can get creative with it.
Different attributes, like purchase history or website behavior, can paint a pretty detailed picture of who your contacts are.
Plus, these new time frame filters are available for both newsletters and broadcast texts in Privy.
So if you're looking for a few fresh ideas of segments to reach out to, we've got you covered.
These 4 additional segment ideas all use email engagement as the starting point and build up from there.
Give 'em a try for your next campaign.
1. Give your engaged contacts special access to new releases
Contacts that opened one of your newsletters in the past 30 days have shown interest in what you have to offer.
And contacts who have actually browsed your site in that same time frame are definitely interested, too.
So it's fair to say that contacts who have engaged with an email and browsed your site in the past 30 days are pretty interested
So why not reach out to them directly with a personalized newsletter?
That's exactly what the segment pictured below is focused on.
It combines the time frame filter within email engagement and the website behavior filter.
Wondering what exactly to share with contacts in this segment?
You know these contacts have checked you out recently.
So try giving them a first look at recently stocked or newly released products.
This will make them feel special and bring them back to your site. It's a win-win.
2. Nudge high intent contacts to make their first purchase
When someone joins your list, they have the potential to become a customer.
But most contacts don't make a purchase right away. They need a little nurturing.
And after they've gotten to know your brand a bit, some contacts just need a little nudge in the right direction to make that first purchase.
The beauty of segmentation is that it helps you figure out which of your contacts might be ready for that nudge.
Opening an email in the past 30 days is a good first sign that someone is on their way from contact to customer.
Also clicking that email is an even better indicator. It means that the contact was compelled enough to take an action.
So a contact who's opened and clicked an email recently, but hasn't placed an order yet, might need a little incentive to take the leap.
With Privy, you can build a segment of these recently engaged contacts with no order history and offer them a special coupon to sweeten the deal.
Use the combination of filters below and you can do just that!
3. Send targeted reminders about current offers
Unless you're running a flash sale, chances are you run promotions for at least a few days.
And to make the most of your promotion, it's best to send a few email reminders to reach as many contacts as possible.
Instead of blasting all contacts about your promotion multiple times, regardless of whether or not they've taken advantage of the offer, segmentation helps you send targeted reminders about your current offers.
Let's say you're running a St. Patrick's Day campaign.
Maybe you send your initial campaign to all contacts to cover your bases.
But some contacts are bound to engage with that first newsletter.
So when it comes to follow ups, you want to take that email engagement into account.
Maybe some contacts opened your first email but didn't make a purchase.
You can send them a targeted reminder and potentially offer a little extra incentive to get them to click and take that next step.
It's just a matter of tweaking your segment and offering an incentive based on how these contacts have engaged with your campaign.
Start with the 'Opened' email engagement filter, select your St. Patrick's Day campaign, and select 7 days for your time frame since you're focused on a campaign you're actively running.
Then add in the 'Last Order' filter under Shopping Activity and set the date to before the start of your St. Patrick's Day campaign.
These two filters will work together to create a list of contacts who've engaged with your campaign but haven't made a recent purchase.
4. Send text messages based on email engagement
These time frame filters are available for broadcast texts in Privy, too.
Which means that you can use your email engagement data to shape how you interact with your textable contacts.
Let's take the St. Patrick's Day example again.
On top of your email reminders about your promotion, you can send a reminder via text to your textable contacts who opened your initial newsletter.
Chances are if they opened your email, these contacts are inclined to read your text, too.
And since text messages are brief and to the point, you can draw even more attention to your call-to-action and bring these contacts back to your site to take advantage of your offer.
Stay tuned for more segmentation features
The Privy team is hard at work building even more segmentation features to make it easier than ever to send a newsletter to a custom segment.
So keep an eye out for more news to come.
In the meantime, give the time frame filters a spin in your next newsletter send.
You can get started by clicking here.
Subscribe for Updates
Get our best content on ecommerce marketing in your inbox 2 times a week.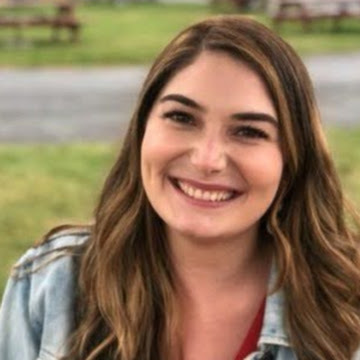 Written by Jess Iocca
Jess joins Privy after completing her MBA at Boston University, where she specialized in marketing and social impact. She loves introducing her family and friends to small businesses and emerging brands, and is thrilled to put that passion to work at Privy. Outside of work, you can find Jess organizing her virtual book club and exploring new restaurants. Jess lives in Boston with her husband and their cat, Phoebe.
Subscribe for Updates
Get our best content on ecommerce marketing in your inbox 2 times a week.