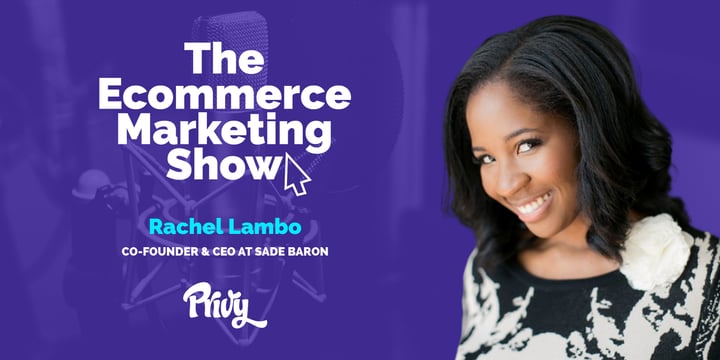 Without having a website or much knowledge about running a business, Rachel Lambo and her mom took a chance on a product they believed in.
They made 900 bars of soap for a festival in Toronto.
In just 3 days, they sold 832 of them.
That's when they knew they were onto something...
So before they even had a site up and running, there was demand.
Every founder's dream scenario, right?
But it wasn't all smooth sailing from there.
They still had a lot to learn.
That's exactly what Rachel shares on today's episode: all the things they've learned along the way.
You can tune in above👆 on Apple Podcasts, Spotify, Stitcher, or anywhere you get your podcasts.
Get our best content on ecommerce marketing in your inbox 2 times a week
On this episode, you'll learn:
Why you need pop ups on your site.
How to get responses to your welcome series.
Why you should 'uglify' your ads.
Why you need role models to build your site.
What to listen for:
[2:10] Starting a brand at 50.
[7:42] How they tell their brand story in their marketing.
[9:26] How they knew they were ready to launch.
[17:47] Getting the website off the ground.
[19:27] Do people really want pop ups?
[20:40] Segmenting welcome offers based on location.
[23:02] The email flows they have set up.
[29:01] Wtf does uglifying your ads mean?
[32:00] How to turn a TikTok into ad creative.
[38:27] Marketing advice for other brands.
Links to love👇👇