Stay Home And Shop Small With These 6 Recipes For An Epic Night In
Written by Rachel Waldmann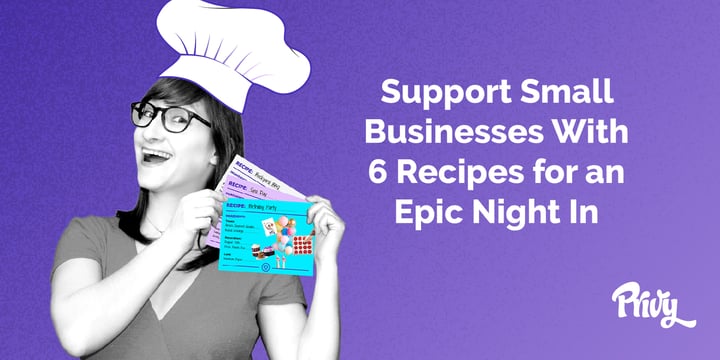 We've been staying home for about seven weeks now, and we get it: we're all bored. There's only so much Netflix you can watch, bread you can bake, and home organizing you can do.
While I don't love this situation, I can tell you one thing: I typically love staying in. I've been preparing my whole life for this.
If you're not jazzed about another lame night stuck at home, here's a pro tip: get excited about it by finding small ways to treat yourself. Create your own spa experience, buy movie theater popcorn for movie night, or indulge in some new loungewear.
While spending the last month pouring over the ShopSmallEcomm marketplace, I started building out recipes for a few epic nights staying home, selected exclusively from small ecommerce businesses you can shop online.
Get our best content on ecommerce marketing in your inbox 2 times a week
Game Night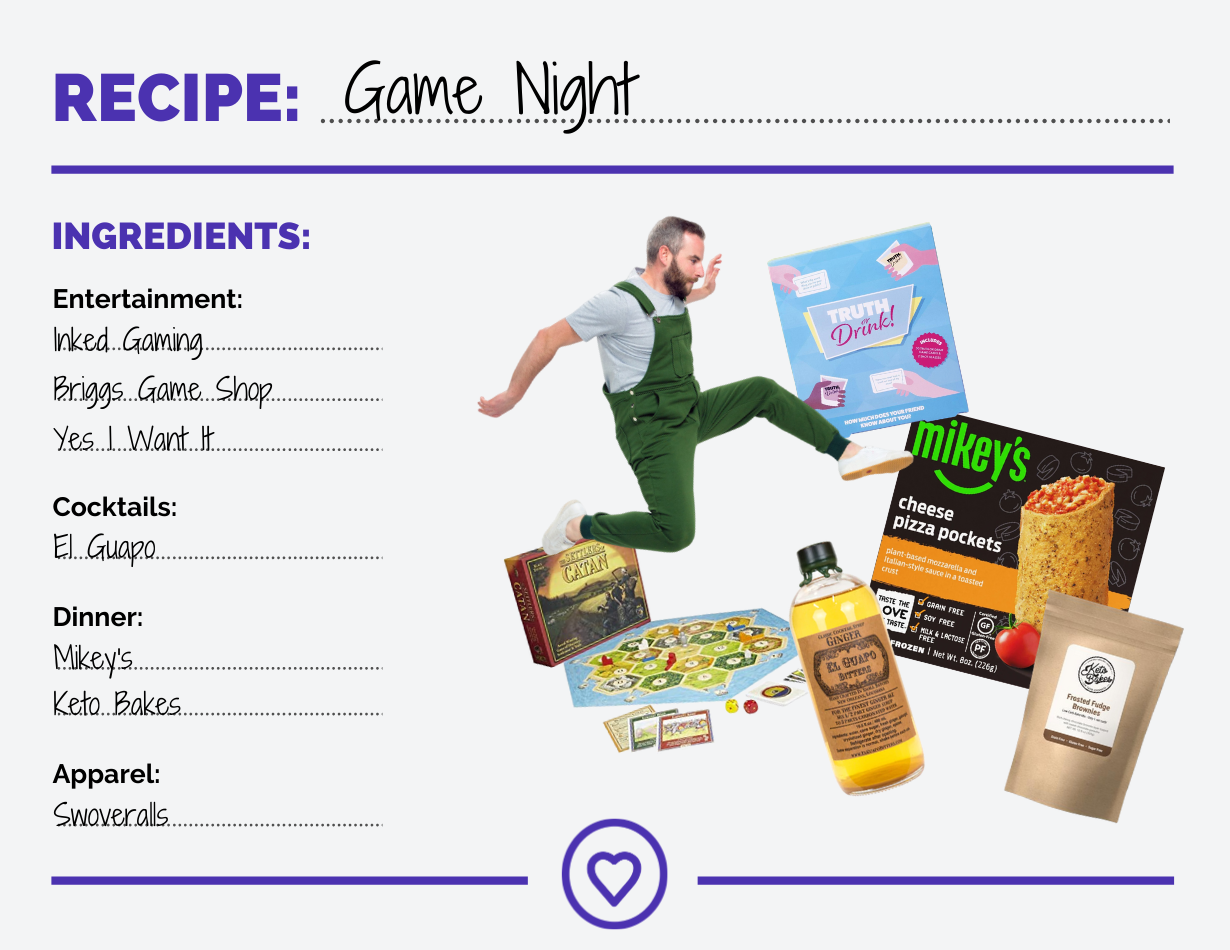 If the thought of another virtual game night with the same games makes you want to cry a little, find something new to play! Inked Gaming, Yes I Want It , and Briggs Game Shop sell thousands of board games and puzzles, many of which you can tweak to play virtually with friends.
Top the night off by tapping into your inner mixologist with El Guapo's artisanal bitters, syrups and mixers, and see who in your group can concoct the most creative elixir.
For dinner, try Mikey's pizza pockets or Keto Bakes' low carb dough for a healthier alternative to the greasy takeout you've already ordered three times this week.
And finally, enjoy it all while looking fly as hell in your Swoveralls. You can pull these off. Trust me.
Girls' Night In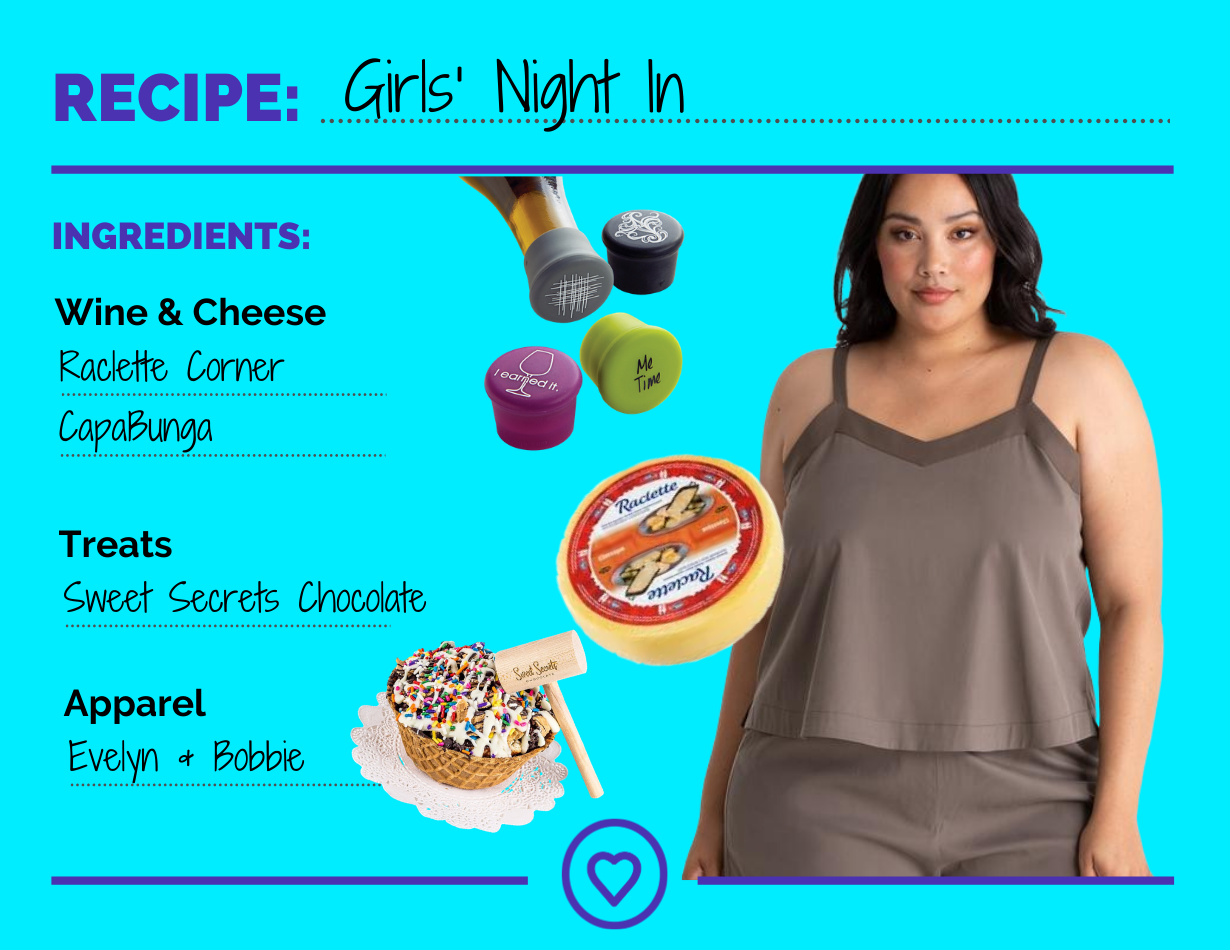 I don't care how much of a cliche this makes me: my girls' nights frequently involve wine, cheese, chocolate, and cozy PJs (granted, mine are a lot less cute than Evelyn & Bobbie's luxury sleepwear).
Get your girls together for some wine (delivery by Drizly is our go-to) and everything you need to make your own melty, cheesy goodness from Raclette Corner.
If for some reason you don't finish your wine and cheese (which rarely happens in my house), grab a cheese vault and resealable wine caps from CapaBunga.
And don't forget a sweet treat at the end! Sweet Secrets Chocolate offers a chocolate pretzel pizza, and I'd like to eat the whole thing in bed.
Dinner & A Movie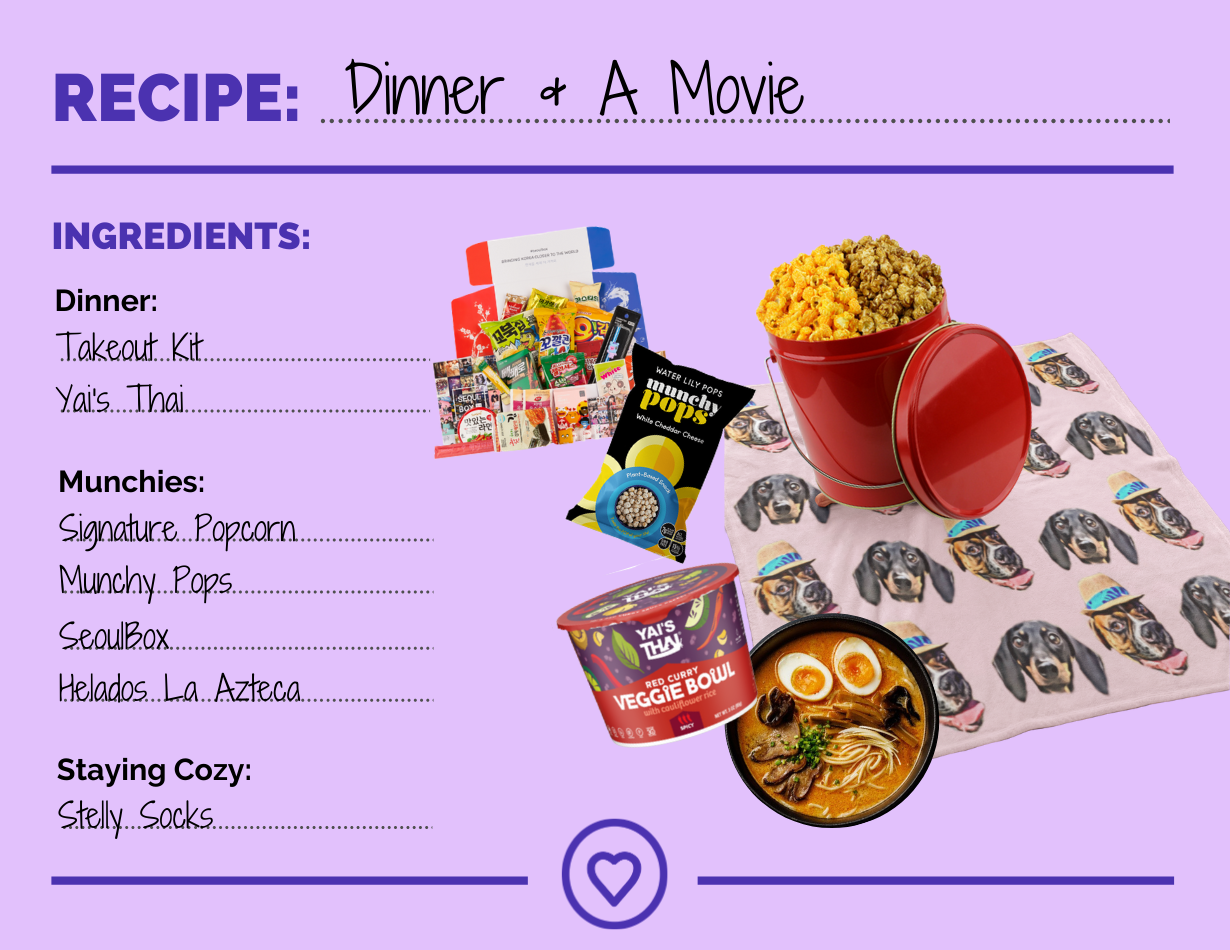 Classic date night: dinner and a movie. Start your evening off with a meal from Takeout Kit (or if you prefer to make your own – Yai's Thai offers some 🔥 stir fry and curry sauces).
After you've gone back and forth for 45 minutes about which movie to watch and finally settle for Ratatouille for the fifteenth time, dig out Signature Popcorn (or for a healthier alternative made from water lily seeds, Munchy Pops). Complement salty with sweet by adding SeoulBox or Helados La Azteca for a twist on traditional movie theater candy.
Finally, you're ready to cozy up with your beau. I recommend doing so under a Stelly Socks blanket with your pet's face printed on it.
Backyard BBQ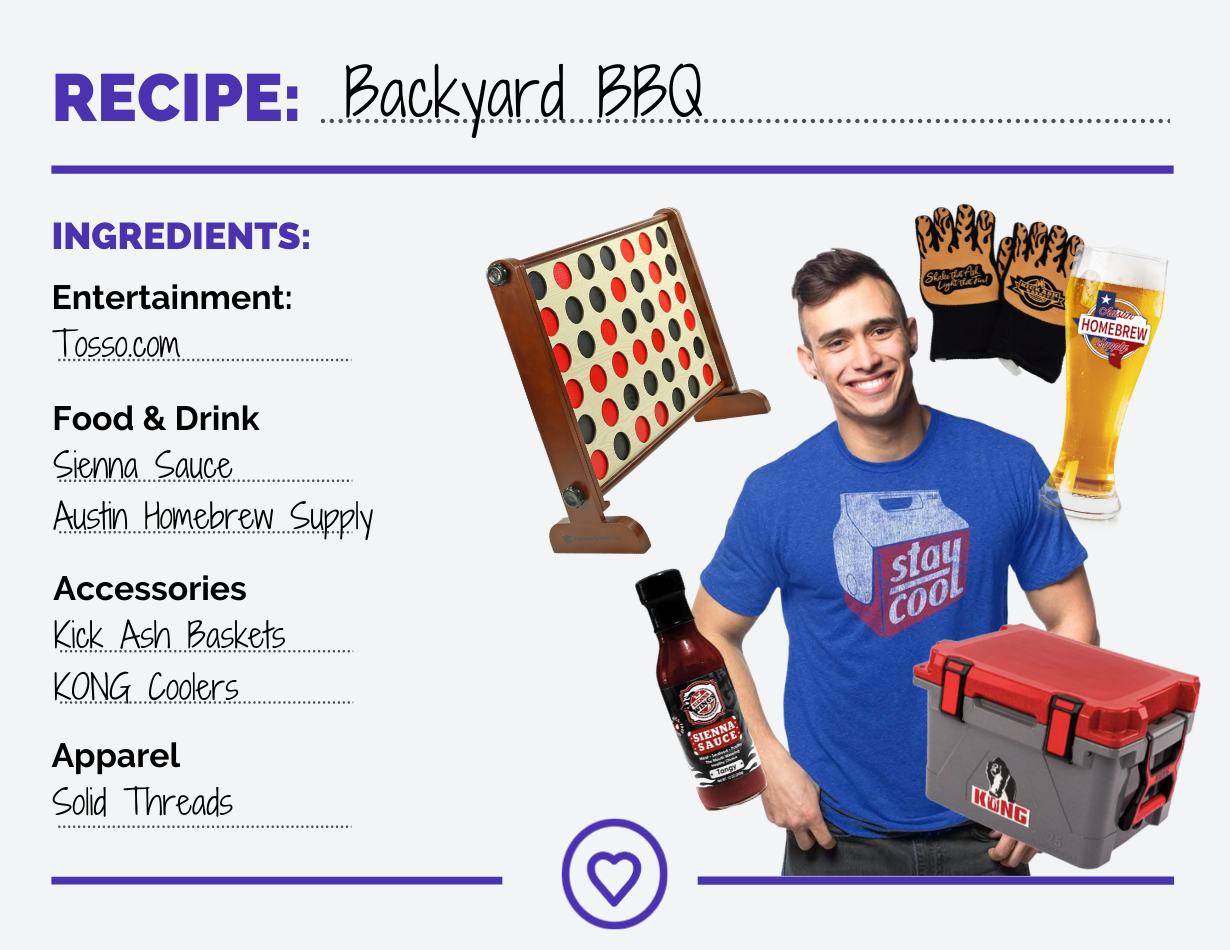 If you're lucky enough to have a yard and nice weather (we have neither of those in Boston), get your household together for a classic spring barbecue. Tosso.com sells hundreds of lawn games from cornhole to giant checkers.
After you've braved the supermarket (or ordered your meat online from ButcherBox), top off your plate with Sienna Sauce's tangy and spicy BBQ sauces. Grab spice rubs and all your grill necessities from Kick Ash Basket. Pop open a cold one (and keep them cold with a KONG Cooler), or use this time to start brewing your own – Austin Homebrew Supply has everything you need to get started.
And since you're technically leaving your house (albeit, your yard barely counts) dress for it. Keep the vibe light with Solid Threads' laid-back and humorous t-shirt collection.
Spa Day
While a massage may sadly be out of the question, there's no reason why you can't create your own spa experience at home.
Start your day off with skincare and face masks from The Beaute Maison or Herla, followed by a mani-pedi with Londontown cruelty-free nail polish (with color names that will excite any Anglophile).
Settle into the tub with a bath bomb from Old Soul Soap Company while watching Gilmore Girls on Netflix.
After you're good and relaxed, cozy up with supersoft loungewear from Sunday Citizen and a weighted Gravity Blanket, which is shown to decrease anxiety.
Birthday Party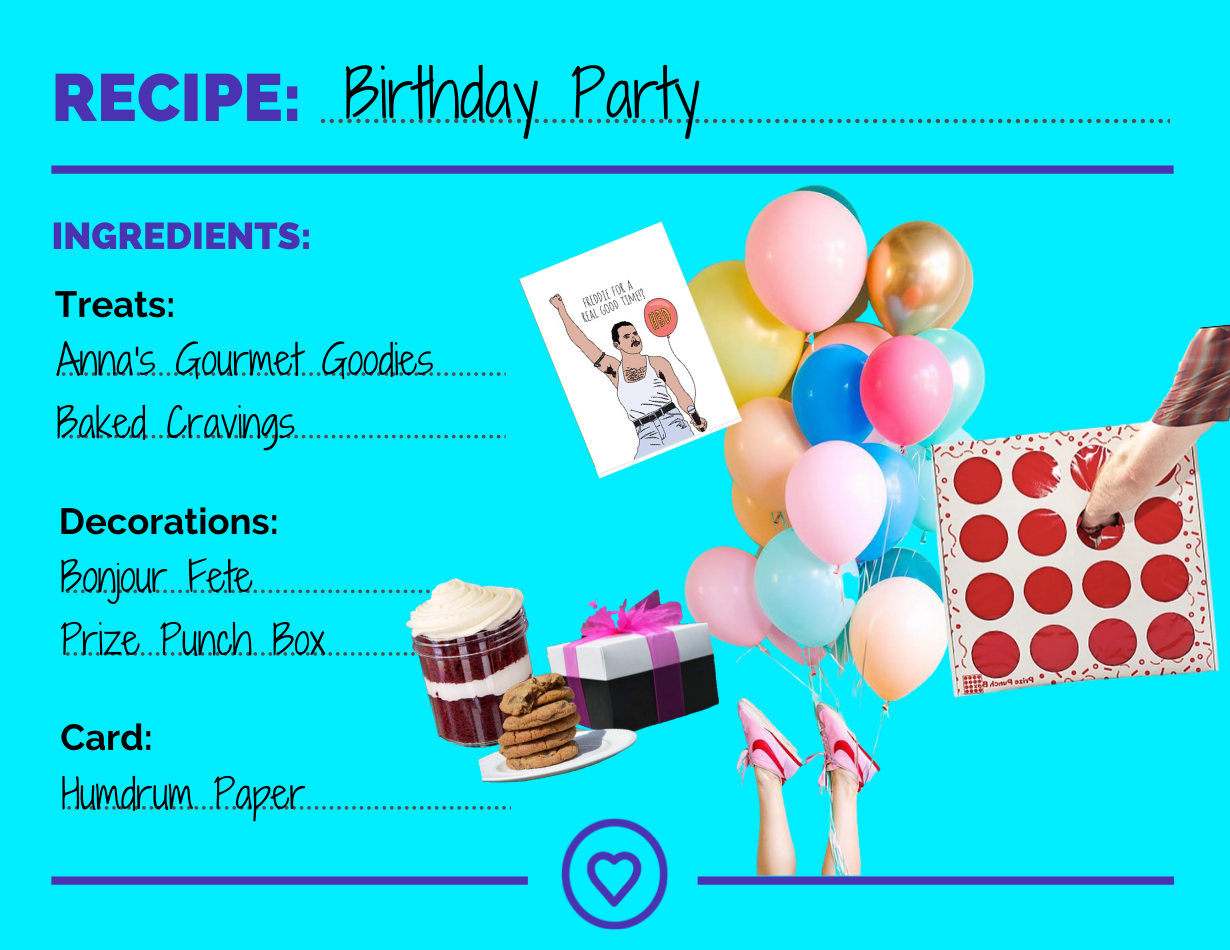 Fun fact: today is the love of my life's birthday! We prefer to celebrate all occasions (birthdays, anniversaries, Tuesdays) with sinful gluttony, so Anna's Gourmet Goodies' artisan cookies and Baked Cravings' cupcakes are right up our alley this year.
Make the day extra special by decking your home out with party decor from Bonjour Fete and a piñata-like surprise from Prize Punch Box (for kids and adults alike). And last but not least, don't forget a thoughtful, funny card from Humdrum Paper.
Feeling inspired? Head to ShopSmallEcomm.com to start shopping for your best night in yet.
Subscribe for Updates
Get our best content on ecommerce marketing in your inbox 2 times a week.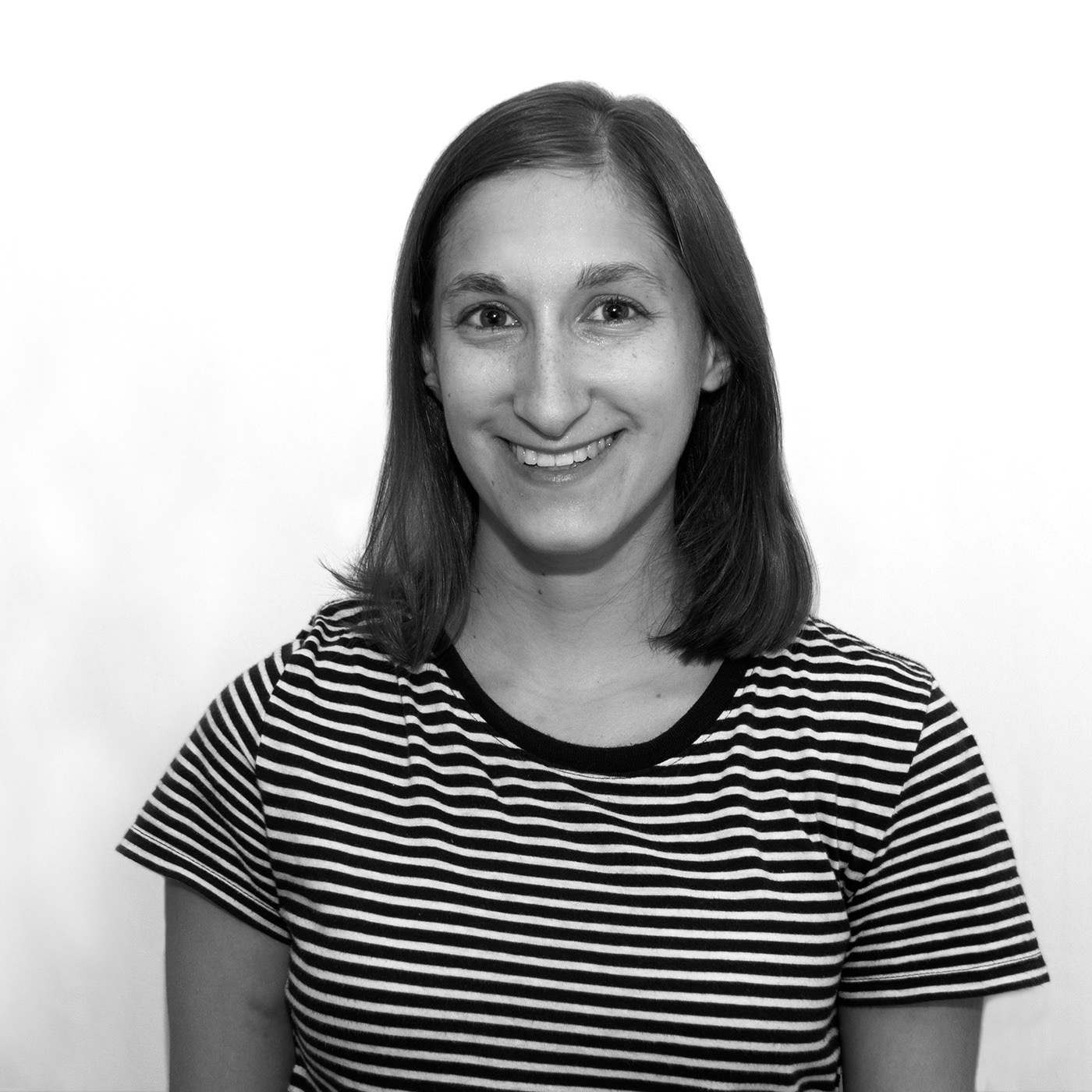 Written by Rachel Waldmann
Subscribe for Updates
Get our best content on ecommerce marketing in your inbox 2 times a week.