The True Cost of Mailchimp: Everything You Need To Know
Published on Feb 11, 2022
Thriving as an ecommerce business is about so much more than sending occasional emails.
And, sure, Mailchimp is fine if you're a small business sending newsletters to keep your email contacts engaged.
But as you build a strong ecommerce marketing presence, hidden costs will quickly add up if you try to manage it all with Mailchimp.
From capturing email addresses, recovering abandoned carts, SMS marketing, and so much more, there's a ton to consider when you're focused on driving online sales.
But a lot of the tools you need for optimal ecommerce marketing actually require integrating third party apps within Mailchimp.
Which means you'll end up paying for additional apps on top of your Mailchimp price.
Here are a few ways these hidden costs creep up.
Get our best content on ecommerce marketing in your inbox 2 times a week
Advanced popups
Mailchimp's list growth tools are limited to a basic popup that doesn't have a wide range of targeting abilities.
This popup only appears on your homepage and only appears to your visitors once a year, even if they didn't sign up the first time around.
So if visitors close out of your Mailchimp popup on your homepage, but still spend time browsing your site, you don't have the ability to capture those visitors' email addresses even though they've shown interest in what you have to offer.
That's potentially thousands of email addresses you're not capturing.
Which hurts the size of the audience you can market to across other channels like email.
You can use additional apps for more advanced pop ups with Mailchimp (and maybe you're reading this because you're familiar with Privy's top rated list growth and conversion tools).
But if you're using Privy for list growth and Mailchimp for email, you're paying for multiple apps.
Instead, you can consolidate your efforts and manage your entire customer journey within one app using Privy.
Unique coupons
Coupon codes are a crucial tool for ecommerce businesses. They make your subscribers feel special and incentivize them to make a purchase at your store.
And unique coupons are especially powerful because they give each recipient a code that only they can use.
This helps your brand minimize sharing of coupon codes so you can keep your incentives targeted.
Plus, unique coupons offer a more personal experience for the intended recipients.
But you're not able to share unique coupons directly from Mailchimp.
You're limited to sharing preexisting coupon codes that you first have to create in your ecommerce platform, like Shopify.
And if you want to send unique coupons, that requires another third party app you'll have to integrate with Mailchimp.
Like with advanced popups, you'll have to pay another monthly bill to use unique coupons with Mailchimp.
There's usually a limit to how many coupons you can send in a given month with these apps, so if you go over your monthly limit, you'll likely see additional charges on top of your monthly fee.
Privy lets you create and manage unique coupon codes directly within the platform, with no additional apps or extra costs involved.
SMS marketing
Text marketing, or SMS marketing, is a fast-growing channel with the potential to turn passive audiences into repeat customers.
Not only is text a favorite form of communication for shoppers, it's also a marketing channel that delivers impressive results.
Nearly 96% of marketers using SMS marketing say it helps them drive more revenue, according to Attentive.
And 57.7% report that it "significantly or overwhelmingly" boosted revenue generation.
So adding SMS is a natural complement to your email marketing.
But SMS marketing tools aren't offered directly through Mailchimp. SMS requires another third party app (and another monthly cost).
Privy's Growth Plan includes unlimited access to all of our email and conversion tools, plus all the SMS marketing tools growing brands need to make text a top channel.
Non-mailable contacts and sending limits
Mailchimp plans are based on the total number of contacts in your account.
This includes contacts that unsubscribed or didn't confirm their subscription, which means you can't email these contacts.
But you'll still be charged for keeping these contacts in your Mailchimp account.
Privy also has contact-based pricing, but we only charge for mailable contacts.
So Privy customers are only paying for contacts they can actually email.
And it's not just that Mailchimp charges for every single contact in your account, regardless of whether or not you can reach them.
Mailchimp also has email send limits that vary by plan.
And no matter what plan you're on, there's a cap on how many emails you can send that's included in your monthly price.
So say, for example, your plan allows for 10,000 email sends per month and you send one email to 2,000 contacts, you now have 8,000 email sends left for the month.
But email automations, like a welcome email, are included in your monthly send limit.
So to stay within your send limit, you may have to minimize how many emails you send each month.
But more emails delivered means more opportunities to drive sales.
So limiting your email sends limits your revenue potential.
You could choose to go above your send limit and send more emails than are allotted in your specific Mailchimp plan, but you'll be charged an additional fee for doing that.
Privy customers, on the other hand, can send an unlimited number of emails regardless of how much your plan costs.
Time and effort costs
As you grow your marketing efforts, it's totally normal to have questions and to want guidance around best practices.
That's why with Privy, if you have over 250 contacts, one of our experts will personally help you get started.
And our support team is a huge reason why we have so many five-star reviews in the Shopify app store.
But don't just take it from us. Hear from a few customers yourself.
Unless you're on Mailchimp's Premium plan, which starts at $299/month, you won't be able to hop on a call to get support or coaching.
Plus, more apps to manage means more time spent figuring things out and confusion about where to go for support.
So you could end up spending chunks of time toggling between apps and combing through help documents to troubleshoot.
But time is precious when you're growing a business.
Time spent trying to figure things out on your own is time that could've been spent focused on something that could drive results for your business.
How does it all add up?
Between multiple third party apps, limited emails sends, and minimal support, Mailchimp can be costly in more ways than one.
When you break down the total cost of ownership, Privy is more cost efficient.
Privy: An all-in-one platform, built for ecommerce
Privy was founded with growing ecommerce businesses in mind.
And we're 100% focused on doubling down on our investments in our email and SMS tools.
Because your success is our success.
Privy gives online brands like yours all the email, conversion, and SMS tools you need to drive sales at every stage of the buyer's journey.
Build your list, save abandoned carts, send money-making emails & texts, and more – all in one place.
Mailchimp, on the other hand, was acquired by Intuit, a company that's best known for online tax services.
That may good for small businesses, but it doesn't send a strong signal that ecommerce is a high priority for Mailchimp.
And like we pointed out in this post, it'll take multiple apps to do what Privy can do in a single platform.
So while Mailchimp may have a lower sticker price depending on how many contacts you have, with this lower price comes restrictions on how many emails you can send, less features geared towards ecommerce, and limited customer support.
Make the switch to Privy
If you're a current Mailchimp user, we have an exclusive offer for you.
We're offering to match your price when you make the switch to Privy for your email marketing.
Plus, we'll provide priority 1:1 support to make the migration process seamless – so you can start driving results right away.
All you need to do is book a call with one of our Privy coaches to get started today.
Subscribe for Updates
Get our best content on ecommerce marketing in your inbox 2 times a week.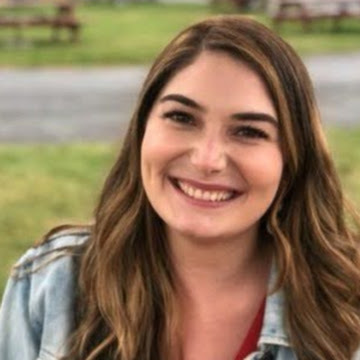 Written by Jess Iocca
Jess joins Privy after completing her MBA at Boston University, where she specialized in marketing and social impact. She loves introducing her family and friends to small businesses and emerging brands, and is thrilled to put that passion to work at Privy. Outside of work, you can find Jess organizing her virtual book club and exploring new restaurants. Jess lives in Boston with her husband and their cat, Phoebe.
Subscribe for Updates
Get our best content on ecommerce marketing in your inbox 2 times a week.