Introducing The All-New Privy Partnership Program
Written by Jake Silverman
At Privy, we're on a mission to help ecommerce brands grow every single day.
That's why we're launching an all-new Privy Partner Program.
Because with your expertise, Privy merchants can get the most out of the product and become the most successful version of themselves.
But that's not all. We also want to help you, our dedicated agencies and partners grow.
And with everything from exclusive training opportunities to referrals, our brand new Partner Program is here to make that easier than ever.
Here's what you need to know:
1. Introducing the Privy Expert Certification
Historically, we've had Affiliate (for our non agency partners), Silver, Gold, and Platinum tiers. And that's not going to change. But we're adding a brand new tier to our Privy Partner Program, called the Privy Expert Certification.
This certification gets your agency at the front of the line for merchant referrals coming from Privy that need help with Privy Convert and Privy Email. You'll also receive priority co-marketing opportunities and even the chance to lead Privy-focused webinars for hundreds of merchants.
2. Start getting referrals
In the past, our partners have not had the chance to receive many merchant referrals from us...
But that's going to change. Because we're launching a Privy Merchant Referral Program.
Privy merchants are constantly looking to squeeze the most value possible out of Privy, and you, our amazing partners can help them do exactly that.
It's the perfect opportunity to put our partners and customers in the best position possible to succeed.
3. Get co-marketing and product insight opportunities
Partners in certain tiers will have the chance to contribute to our blog, work on joint case studies, and even lead masterclasses for thousands of merchants.
Plus, you'll also have the ability to provide direct feedback to our product organization, get a preview of the product roadmap, and even have the chance to be part of beta program opportunities.
4. Meet the newest member of the team
To better serve our partners, Casey Laughinghouse has joined the team. Casey has worked in sales at Privy for over 2 years, and brings a wealth of ecommerce experience. As a matter of fact, he's helped onboard hundreds of merchants to the platform.
Partnership tiers
There are 5 tiers in the Privy Partner Program. Each with different requirements and benefits.
Privy Expert
The highest level of partnership with the most benefits and opportunities for business growth.
These partners receive priority access for merchant referrals looking for CRO and email marketing assistance. They'll also get the chance to provide product feedback to our team, and the opportunity to run webinars and training for Privy merchants. Plus, these partners will be listed in our public directory.
Platinum Partner
Platinum Partners are part of an advanced tier that includes co-marketing opportunities, referral program access, product feedback access, and our highest rev share.
Gold Partner
With Privy's Gold tier, benefits include co-marketing opportunities, dedicated support, 15% revenue share, and dedicated partner manager.
Silver Partner
The Silver tier is for new agencies joining the partner program. Benefits include a dedicated partner manager, revenue share for referrals, and opportunities to move into our higher tiers.
Affiliate Partner
Our affiliate program is an easy way to promote Privy to your followers and subscribers! You'll receive your own personal affiliate link and 10% revenue share of all your referrals. Apply Now.
Frequently Asked Questions (FAQs)
Here are some of the most-asked questions about the Privy Partner Program:
How do I get the Privy Expert certification?
Privy Experts will be required to refer at least 4 clients on utilizing Privy Email, not just Privy Convert. And with the Privy Starter Plan, it's easier and more affordable than ever to get clients using Convert and Email plans starting at $15/month!
How do I get merchant referrals?
Privy Expert partners will be first in line to receive referrals from Privy, followed by our Platinum, and Gold partners.
Am I a better fit for the Agency Partner Program or Affiliate Program?
If you work for an ecommerce agency, provide services for clients, or consult on your clients' ecommerce stores, you should join our agency program! If you're a content creator promoting Privy, check out our Affiliate Program!
How do I join?
Fill out an application here, and become a partner today.
Do I need to be part of the program to receive these benefits?
Yes, if you'd like access to these exclusive benefits you need to be registered in the program.
Subscribe for Updates
Get our best content on ecommerce marketing in your inbox 2 times a week.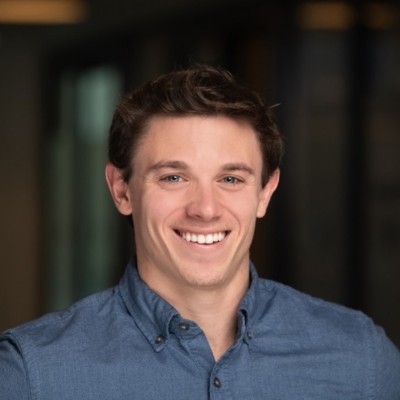 Written by Jake Silverman
Subscribe for Updates
Get our best content on ecommerce marketing in your inbox 2 times a week.