Inc. Magazine recently announced that Privy made its list of the 5,000 fastest growing companies. By achieving 2,263% growth, we ranked #171 overall, #12 in the Advertising & Marketing category, and #3 in all of Boston. Not to mention, we are on this list with some great company.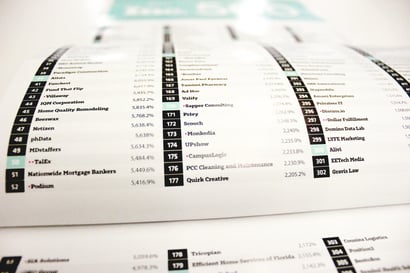 This means a lot for so many reasons. First of all, everyone at Privy—engineering, customer success, sales, marketing—has worked so hard to get to this point.
But I can with 100% certainty say we would not be sitting here without our partners and most of all, our customers. One of our company values is "our customers' success is our success." The truth is as you grow, we grow, and we are so thankful to have you with us on this journey.

And what a journey it's been. Since the beginning of this year alone we've grown from 30 to 60 employees, and I can't wait to see what the next chapter brings.
And by the way, we're still hiring. If you want to join the Privy team on this awesome ride, head to privy.com/careers.