Big News: Privy Closes $4M in Series A funding to Accelerate Growth
Published on Oct 25, 2018

Today we're excited to announce our series A funding of just over $4 million dollars in funding to support the rapid growth of our business and better serve our customers.
We've made a name for ourselves by enabling over 300,000 entrepreneurs to convert site traffic into leads and sales in 180 countries, and now help drive over $100M in sales for merchants every month.
The $4.25 million in Series A funding is led by Accomplice. Previous investors in the company include Hubspot, Mike Volpe - former CMO of Hubspot, Tuhaye Venture Partners and many more.
In a lot of ways, the direct to consumer marketing technology landscape in 2018 looks a lot like the B2B marketing landscape did in 2005, when Hubspot first launched on top of the Salesforce AppExchange. Back then, B2B marketers could only piece together their blogging, email, and SEO across multiple, homegrown or clunky solutions, that were not fully built for their specific needs and workflows.
The parallels are uncanny for today's consumer-centric entrepreneurs. They are forced to use dozens of vendors for ecommerce storefronts and transactions, paid advertising, social media tools, email marketing, CRM, retargeting, on site displays, shipping bars, coupons, abandoned carts, and more. Privy is already at the center of that ecosystem with our on site displays that are deeply integrated into the top ecommerce platforms and vertical specific workflows. And now we're expanding with an equally integrated abandoned cart and email marketing solution designed specifically for small and emerging ecommerce businesses.
"I've watched Ben build an incredible team. They started scrappy, got the product right and are now ready to scale. With Boston's strength in B2B marketing talent, Privy has a real opportunity to become the marketing platform for direct to consumer businesses." - Sam Clemens, General Partner at Accomplice.
We have experienced tremendous growth over the past two years, adding well-known brands like Leesa Mattress, ButcherBox, Keen Footwear, and Lifetime Fitness to our customer roster while attracting top talent from local tech leaders like Salsify, Hubspot, Constant Contact, and Wordstream. Most recently, we were thrilled to add Alison Aldrich from Klaviyo as VP of Partnerships, who will build out a high performing channel program for leading technology companies and ecommerce agencies.

With this funding we're able to accelerate our growth even further by hiring across the company in engineering, product management, customer success, marketing and sales in order to better serve merchants as they pursue their dreams of becoming the next ecommerce success story. So, if you're looking for your next great opportunity, check out our open roles in Boston by visiting privy.com/careers. We'd love to hear from you.
Thanks again for all of your support!
Best,
Ben
Subscribe for Updates
Get our best content on ecommerce marketing in your inbox 2 times a week.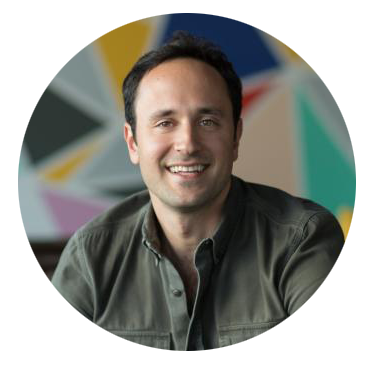 Written by Ben Jabbawy
Go getter and ecommerce extraordinaire Ben Jabbawy is the founder and CEO of Privy. His passion for entrepreneurship has helped him empower and inspire hundreds of thousands of small to medium sized business for nearly a decade and he's not stopping now!
Subscribe for Updates
Get our best content on ecommerce marketing in your inbox 2 times a week.