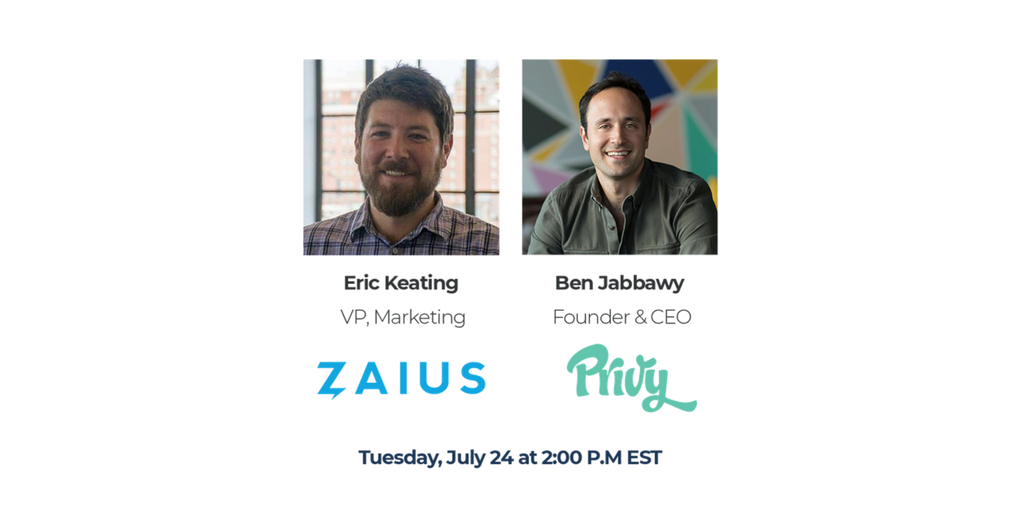 Today's online shopper has an endless amount of options. A simple Google search for 'lipstick' populates over 286 million results. Because of this, long gone are the days of strict brand loyalty.
Even a great customer experience and high quality product is sometimes not enough to ensure a repeat purchase. Chances are customers will always be able to find a similar product that's cheaper and faster to get. To get that second, third, or even fourth purchase, you have to engineer it.
So how do you take a customer from one-time purchaser to a brand loyalist? We teamed up with our partners at Zaius to host a webinar Tuesday, July 24th at 2 PM ET where we'll discuss 'Engineering the Repeat Purchase in Ecommerce,' including:
Why engineering the repeat purchase is critical for today's ecommerce marketer

How to optimize your customer lifecycle with repeat purchases in mind
How to take customers from passive browsers to loyal brand advocates
Want to tune in to hear Privy's founder and CEO, Ben Jabbawy and Zaius' VP of Marketing, Eric Keating shed some light on engineering a repeat purchase?