The 2-Step Playbook For Confirming Your Email Opt-ins
Published on Jan 28, 2021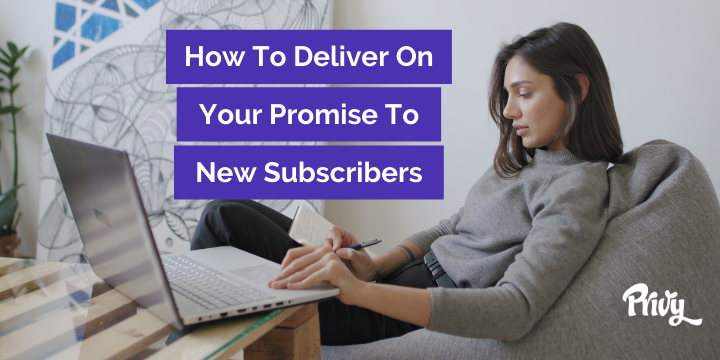 Two of the most important things you can do in ecommerce are to set clear expectations and then deliver on them.
It's the same basic principle that makes all aspects of life run smoother...
You say you'll do something, and then you do it. End of story.
But, this is especially vital in ecommerce.
Think about it for a second: of all the other stores in your space, your customers chose your store to buy their product.
If you promise them something as part of the customer experience "package," and then fail to deliver on that promise, what's to stop them from bouncing over to one of your competitors? The short answer: absolutely nothing.
So it's important to periodically take stock of what you're telling your customers you'll do for them, and whether it's actually happening. For example:
If you said that you'll be sending out a newsletter once a month to subscribers, is it actually coming out once a month (and on time)?

If you said that orders above $100 get free shipping, does that actually happen when customers are checking out and they have $101 in their shopping cart?

If you promise no-hassle returns and exchanges, is that process really hassle-free? Or do the customers have to jump through hoops to get what they want?
...You get the basic idea.
And it should extend to all aspects of your business.
In this article, we'll talk about a simple 2-step playbook for confirming your email opt-ins.
If you do these two things, you'll be able to set those clear expectations around your form, and put yourself in a better position to deliver on your promises.
Step 1: The Auto-responder Email
Put yourself in your customers' shoes for a minute.
You've just signed up for an email newsletter, or opted in for a special store membership, etc.
You click the "Submit" button on the popup. What happens next? What would you want to happen next?
As a store operator, the first thing you absolutely must do for this situation is to set up an auto-responder email.
It really doesn't matter what the customer is signing up for, whether it's a savings club, a membership, a coupon code, or a newsletter. The main thing is pushing that confirmation email to their inbox ASAP.
"Okay, but why?" you may wonder. Here are just a few reasons why the auto-responder email is such an important piece of the customer experience puzzle:
The auto-responder email "warms up" the customer's inbox to your business as a sender. It's the first step to familiarizing the customer with your email messaging.

The auto-responder provides you with an opportunity to tell your story, and set expectations for what other types of emails the customer may receive.

Simply put, the auto-responder just makes your brand look good. Look at it from the customer's perspective again: wouldn't it be really strange if you signed up for this exclusive membership but never received any confirmation of your opt-in? Would you wonder if your information got through? Would you start questioning the professionalism of the brand? An auto-responder helps you to avoid confusion.
Okay, so step #1 is the auto-responder. Let's move to the second part of this one-two punch.
Get our best content on ecommerce marketing in your inbox 2 times a week
Step #2: The "Thank You" Page
A lot of ecommerce brands kind of ignore the "thank you" page concept when it comes to email sign-ups.
They just close out the popup after the customer submits his or her info, and don't really say anything more about it while the person's still on the page.
It's a strange gap at a point where you'd think there would be some acknowledgement.
It's also counter-intuitive. Just think: as an ecommerce operator, you've worked hard to attract customers to your site.
Maybe you've shelled out quite a bit of cash to get the job done. Now that you've actually got someone on your site, and they've even signed up for your newsletter, are you really going to make them leave your site to check their inbox? It just doesn't make sense.
Enter the "thank you" page. It's a super simple way to confirm their opt-in while they're on your site, and express your appreciation for their business.
You can design the "thank you" page to load right after they submit the form. It's a great spot to not only say thanks, but also to deliver the offer you've just promised (if it's a coupon code or something like that), and boost their confidence in your brand's professionalism and attention to detail.
Here's one example: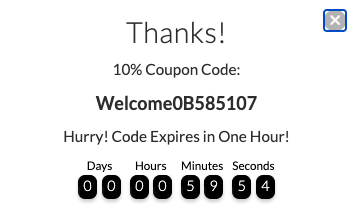 Is It Overkill?
Some store owners might wonder if the auto-responder email and the "thank you" page together would be a little over the top.
But the truth is, it's not overkill to do both. Actually, these two steps complement each other quite nicely: the "thank you" page gives the customer immediate gratification while they're still on the site, while the auto-responder email provides a nice reminder of who you are, what they signed up for, and what they can expect in the future.
This 2-step playbook may seem simplistic, but it can have serious results.
Remember: when a customer opts into your subscriber list, odds are they are still relatively new to your brand.
You want to impress them early on, and keep them coming back for more. Combining an auto-responder email with a simple "thank you" page is a great way to set those clear expectations around your brand, and start delivering on them.
Subscribe for Updates
Get our best content on ecommerce marketing in your inbox 2 times a week.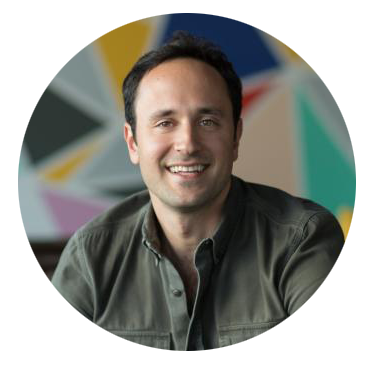 Written by Ben Jabbawy
Go getter and ecommerce extraordinaire Ben Jabbawy is the founder and CEO of Privy. His passion for entrepreneurship has helped him empower and inspire hundreds of thousands of small to medium sized business for nearly a decade and he's not stopping now!
Subscribe for Updates
Get our best content on ecommerce marketing in your inbox 2 times a week.