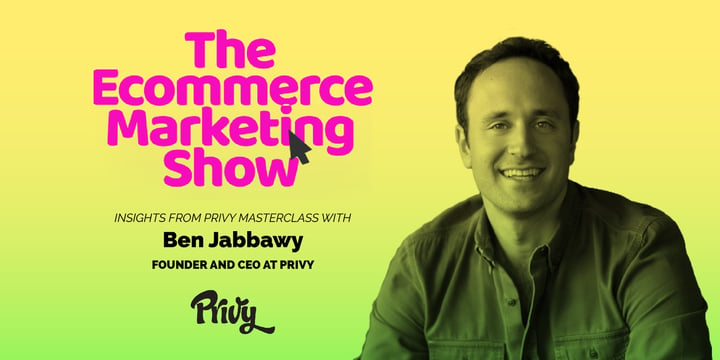 When it comes to running an ecommerce brand right now, we know you have a lot of questions.
So a couple weeks ago we hosted a Masterclass with Ben, our CEO, about what it takes to survive and thrive in these trying times.
We got more than 250 questions ahead of the session, boiled them down to some of the most-asked, and Dave and Ben went to town for 60 minutes, answering as many as possible.
And we figured if you're a small ecommerce brand, you probably have the same questions.
That's why we're going to start publishing these Masterclass recordings as podcast episodes. You can expect to see them every Tuesday morning.
You can tune in above👆 on Apple Podcasts, Spotify, Stitcher, or anywhere you get your podcasts.
Get our best content on ecommerce marketing in your inbox 2 times a week
On this episode, you'll learn:
The channels that deserve the most attention today.
How to address COVID-19 as marketers.
The difference between offers that benefit you and those that benefit your customers.
Why content can help you grow your email list right now.
What to listen for:
[2:11] Which channels should you be prioritizing right now?
[9:08] How should you be handling messaging right now?
[12:32] How do you create offers that don't come across as ambulance chasing?
[17:10] Growing your email list right now.
[23:24] How to position your brand if you're pivoting to make essential products right now.
[24:35] Dave's 1-minute launch plan.
[27:43] How can you increase conversion right now?
[31:36] The art of a strong welcome offer.
[38:22] Is discounting a good idea right now?
Links to love👇👇