Welcome New Hires: Growing Our Sales & Engineering Teams (And We're Still Hiring!)
Join us in welcoming the biggest class of new employees to ever join the Privy team! We're so excited to see all of the amazing things they'll help us accomplish. Read their bio's to learn more about these awesome individuals.
IAN MARTINS | SENIOR ACCOUNT EXECUTIVE

Ian is joining the Privy team as a Senior Account Executive. Having spent time at multiple startups in the Boston area, Ian is super excited to work with ecommerce businesses small and large. Outside of consulting with our customers, you can find Ian at a local concert, brewery, or walking his new bernedoodle pup Monty!
SUNANDA NAIR | SENIOR ACCOUNT EXECUTIVE


Sunanda joined Privy from Wistia where she helped businesses leverage the power of video. Previous to that she worked for various tech companies for years, and in another life she worked with public health/human rights orgs, and is still passionate about those initiatives. In her spare time she loves to travel and try new food. Finally as someone who was raised in Michigan she is dedicated to repping all Michigan sports teams. Go Blue!
JARED SCALI | SENIOR ACCOUNT EXECUTIVE


Jared joins the Privy team from Wordstream, and prior to that ThriveHive and Constant Contact. When he's not helping businesses grow, he can either be found on a volleyball court or behind the mic recording a new episode of his podcast!
DEWAYNE JONES | ACCOUNT EXECUTIVE (SMB)


Dewayne is joining the Privy Team as an SMB Account Executive. He recently spent 4 years at Constant Contact helping small business owners grow their online presence through digital and email marketing on both the customer support and sales side of things. When he is not helping small businesses achieve their marketing goals, he is enjoying quality time with his family and close friends who became family. Dewayne is ALWAYS down to grab lunch, especially if it involves TACOS!
LLOYD EDWARDS | BUSINESS DEVELOPMENT REP


Lloyd joins us from Australia as Privy's first ever BDR! Lloyd worked in a number of start-ups in the Boston area before deciding to join the Privy team and help people grow their e-commerce stores. Lloyd spends most of his spare time either with his nose in a book or writing his own. He pets every dog he sees and is always down for a chat about motorcycles, perhaps over some BBQ.
ANTHONY MANGANO | SENIOR SOFTWARE ENGINEER


Anthony began coding as a hobby while teaching English abroad in South Korea. Since then, he has worked for several companies on a wide variety of web development projects, and brings over four years of experience to the Privy engineering team. Outside of work, Anthony enjoys spending time with his family, baking bread/pizza, traveling, reading, and playing video games.
ANDREW KOSTKA | SENIOR SOFTWARE ENGINEER


Master of brute-force humor and finger guns, Andrew also taught English in South Korea until 2014, where Launch Academy got him up to speed on rails and helped him land his first job. Andrew Joined the Privy team in 2019, and is excited to bring his rails experience. When not being a professional commuterman, Andrew likes to relax with his dog and play video games, as well as fix things around the house. Andrew owns 13 toilets and has met countless D-list celebrities.


Subscribe for Updates
Get our best content on ecommerce marketing in your inbox 2 times a week.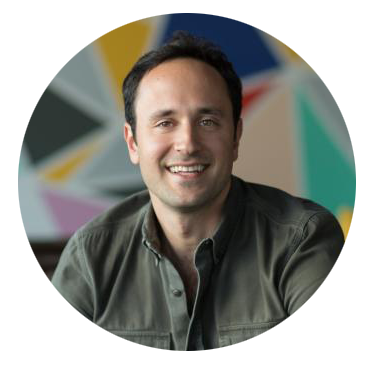 Written by Ben Jabbawy
Go getter and ecommerce extraordinaire Ben Jabbawy is the founder and CEO of Privy. His passion for entrepreneurship has helped him empower and inspire hundreds of thousands of small to medium sized business for nearly a decade and he's not stopping now!
Subscribe for Updates
Get our best content on ecommerce marketing in your inbox 2 times a week.