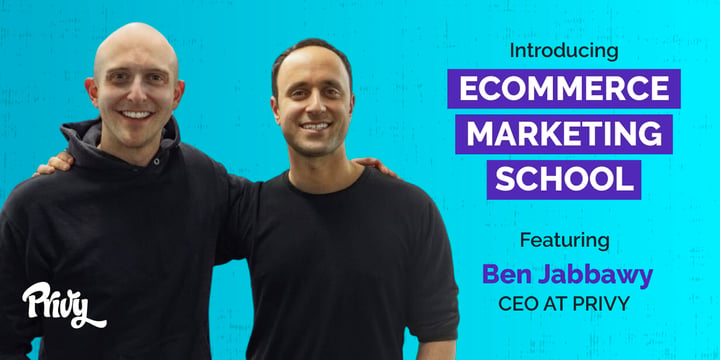 After 40+ episodes, we finally found our sweet spot.
Now before you start thinking, "40 episodes?! You've got to be kidding!" hear me out...
In the last few months, our team has talked with more ecommerce entrepreneurs than we can count.
And like you, they're hustling to make their first million.
And you know what?
They all want how-to, tactical advice they can walk away with and test out ASAP.
So that's exactly what we're bringing you.
Founders and marketers who've been there and can share exactly what they've done along the way.
But it gets better…
Today we're launching a new segment of the podcast, Ecommerce Marketing School, with Privy Founder & CEO, Ben Jabbawy.
In the last 5 years, he's helped 500,000 brands drive more than $4B in online sales. 😱
And now you can catch him every Monday – Friday for quick, 5-minute episodes to help you scale your ecommerce brand.
It's free coaching to help you make that first million.
And you can always email podcast@privy.com to let us know what you want to learn next.
You can tune in above👆 on Apple Podcasts, Spotify, Stitcher, or anywhere you get your podcasts.
Get our best content on ecommerce marketing in your inbox 2 times a week
On this episode, you'll learn:
The 2 things most brands focus on when it comes to marketing.
The 3 types of visitors coming to your site.
Links to love👇👇