How to Convert More of Your Paid Traffic [Video]
Written by Lauren Shepherd
If you're spending money driving traffic to your website or online store with Facebook, Google, or Instagram, or podcast ads, you want to make the most out of that traffic. Let's talk about how to maximize conversion.
How to convert more of your paid traffic
There are three factors that help create a seamless experience from your advertisement to your site. This experience is what will make the difference between turning your visitor into a subscriber or having them leave without ever finding out who they are.
Your display or pop up should be directly relevant to the initial advertisement that led the shopper to your site. Make sure that once they arrive to your store, the display that you launch includes the same
1.) Messaging
2.) Imagery
3.) and Offer
Now let's discuss how to do it!
Use UTM targeting to tie paid ads to the onsite experience
Create segmented campaigns to target specific UTM parameters. What's a UTM parameter? A UTM is a tag at the end of your URL. The part following the question mark. The UTM allows you to track things like traffic sources, mediums, or specific campaigns.

Let's take Fracture for example. They advertise on several podcasts. Using UTM targeting, they are able to target visitors from each podcast with a different message once they reach their site.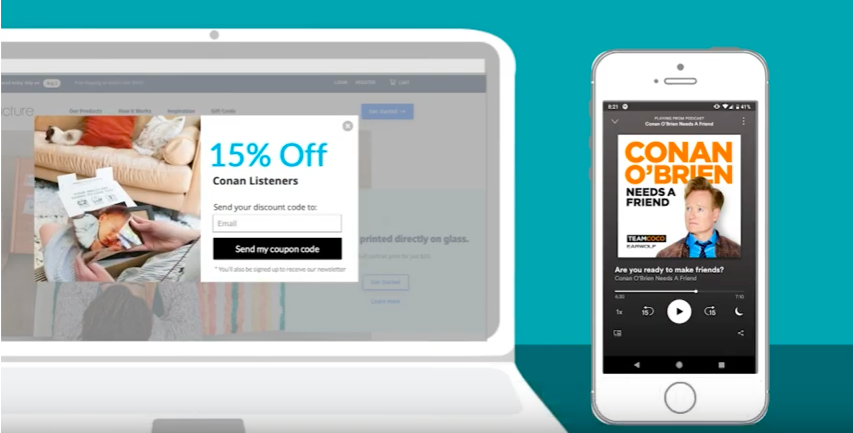 They acknowledge which podcast their visitor came from as well the offer they were promised. Now that's a seamless experience!
Start tying your ads to your onsite experience today using UTM targeting. Log in to your Privy account or get started with Privy for free today!
Subscribe for Updates
Get our best content on ecommerce marketing in your inbox 2 times a week.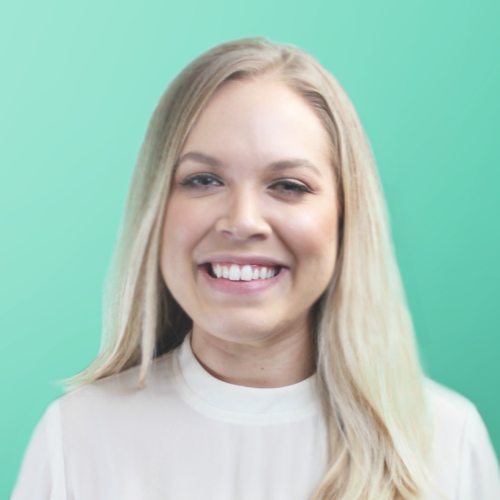 Written by Lauren Shepherd
Lauren is our Senior Marketing Manager. Coming all the way from Minnesota, she's earned her spot on the east coast by working for companies like Brainshark and Teikametrics to create content and lead generation strategies that increase website traffic and build brand awareness. Lauren's passion for small businesses and content creation is what brought her to Privy, but her enthusiasm and love of good beer and all things Justin Timberlake are what make her the perfect fit for our team.
Subscribe for Updates
Get our best content on ecommerce marketing in your inbox 2 times a week.