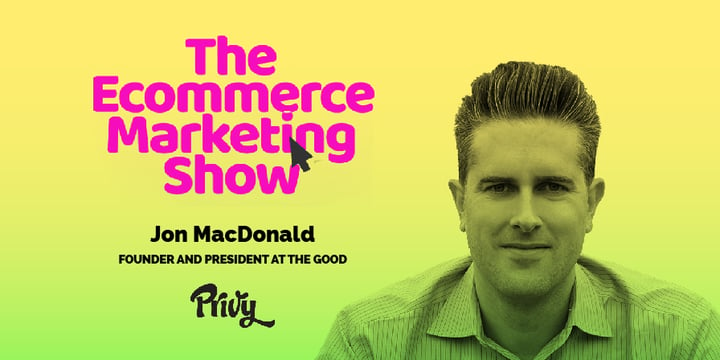 A couple weeks ago, our friends at The Good, a conversion rate optimization firm, released this report about the state of ecommerce right now.
They saw a nearly 50/50 split between brands whose sales have been impacted positively and those that have been affected negatively by the current situation.
But even though more than half of respondents are expecting to grow, just over 60% are planning to reduce marketing spend.
Get our best content on ecommerce marketing in your inbox 2 times a week
Which can actually have an adverse effect on growth. So we wanted to dig into the findings a little further with The Good's Founder, Jon MacDonald.
He explains why it's more important than ever for brands to have an incredible user experience and what to focus on to make it happen.
You can tune in below👇 on Apple Podcasts, Spotify, Stitcher, or anywhere you get your podcasts.

On this episode, you'll learn:
The state of ecommerce amidst the COVID-19 pandemic.
What to focus on if you can't spend $ to acquire new customers right now.
Quick wins for ecommerce brands to focus on.
Why channels you own are king.
What to listen for:
[8:29] How to convert the traffic you're already getting as quickly as possible.
[10:16] How to think about messaging right now.
[13:43] The right way to think about discounting.
[16:28] Why you should focus on your highest value customers.
[17:47] How to ensure your highest-margin product pages have the highest conversion rate.
[18:48] The marketing channels that are recession-proof.
[24:34] How to do customer research right now.
[26:15] Why you should never delete out of stock pages.
Links to love👇👇