Customer Lifecycle Marketing: A Playbook for Ecommerce Brands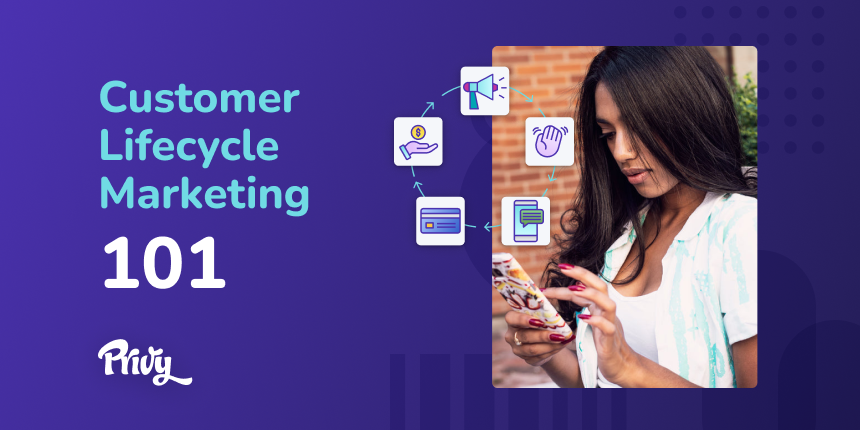 Think about the way you and your best friends talk to each other. Chances are, it's different than the way you'd speak to someone you just met.
In the same way, engaging people who just stumbled upon your brand needs to differ from the way you engage with your most loyal fans.

That's why ecommerce brands of all sizes use customer lifecycle marketing, which involves adjusting your messaging and tactics to address customers' needs at different stages of the buying process.

The customer lifecycle has 5 primary stages, ranging from awareness to retention. In this article, you'll learn how to tailor your marketing to every touchpoint along that journey so you can convert prospects into customers, and customers into repeat buyers.
Get our best content on ecommerce marketing in your inbox 2 times a week
Why is customer lifecycle marketing important for ecommerce brands?
Your customers (or potential customers) have different needs, assumptions, and questions depending on how familiar they are with your brand. For example, someone who lands on your site for the first time might have a vague idea of what you sell, while someone who buys from you every month knows exactly what they want.

Customer lifecycle marketing is about meeting people where they are instead of telling them where they should be. This is especially important in ecommerce, where infinite options are converging with consumers' rising expectations for personalized shopping experiences.

Being pushy with new prospects instead of steadily building trust might net you a few impulse buys, but for many shoppers, that's a red flag. However, tailoring your marketing to each touchpoint across the customer lifecycle keeps your communication as relevant as possible and maximizes the potential value of each interaction.
Customer lifecycle marketing: A 5-stage approach
Most customers go through 5 stages in their relationship with a brand:
Awareness
Acquisition
Engagement
Conversion
Retention
Below, we define the goals of each stage and outline marketing tactics to keep customers moving through the cycle.
Stage 1: Awareness
This is when someone first discovers your brand, whether by actively searching for you or seeing someone mention your brand on social media.

Goal: Make a great impression before the person clicks or scrolls away.

How to generate brand awareness:
Create content on Instagram, Facebook, and Twitter with compelling visuals and clever copy that leads viewers to a dedicated landing page for new prospects.
If your budget allows, run a social media advertising campaign targeting people in your ideal demographic.
Research and incorporate keywords about your product in your website copy. This increases the odds of people discovering you organically when they search online.
Pitch your brand to relevant bloggers, reporters, or podcasters who can share your story with a wide audience.
Make a list of ideal customers (these could be influencers or anybody who would enjoy your product) and send them a free product with a handwritten note inviting them to tell their friends.
Stage 2: Acquisition
In the acquisition stage, prospects build enough trust with your brand to share their contact information, whether it's their email address, phone number, or both.

Acquiring contact information is critical for ecommerce because it gives you a direct line of communication with your audience – you're not at the mercy of an algorithm. In fact, the average ROI for ecommerce email marketing is $45 for every $1 spent, according to Litmus.

Goal: Capture email addresses and phone numbers from qualified prospects.

How to collect contact information: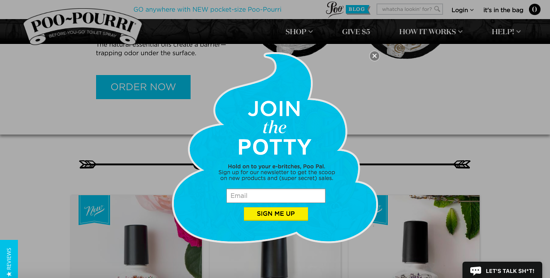 Publish blog posts that answer key questions about your product or industry and include a call to action at the end, inviting viewers to join your list.
Invite your social media followers to join your email or SMS list. If someone follows your brand on Instagram, Twitter, Facebook, or TikTok, that's a sign you've piqued their curiosity. Now you can nudge them toward a more personal relationship using a discount or exclusive content as an incentive. For example, Kōv Essentials linked this landing page on their TikTok and invited followers to swipe up and join their SMS list in exchange for early access to sales and product drops.

Stage 3: Engagement
In the engagement stage, prospects are ready to dive deeper into what makes your brand special. This is sometimes called the "middle of the funnel." Our research shows that new email subscribers are the most engaged during the first 48 hours after signing up, so don't let this opportunity go to waste.

Goal: Educate your audience and ignite curiosity with informative content.

How to engage prospects: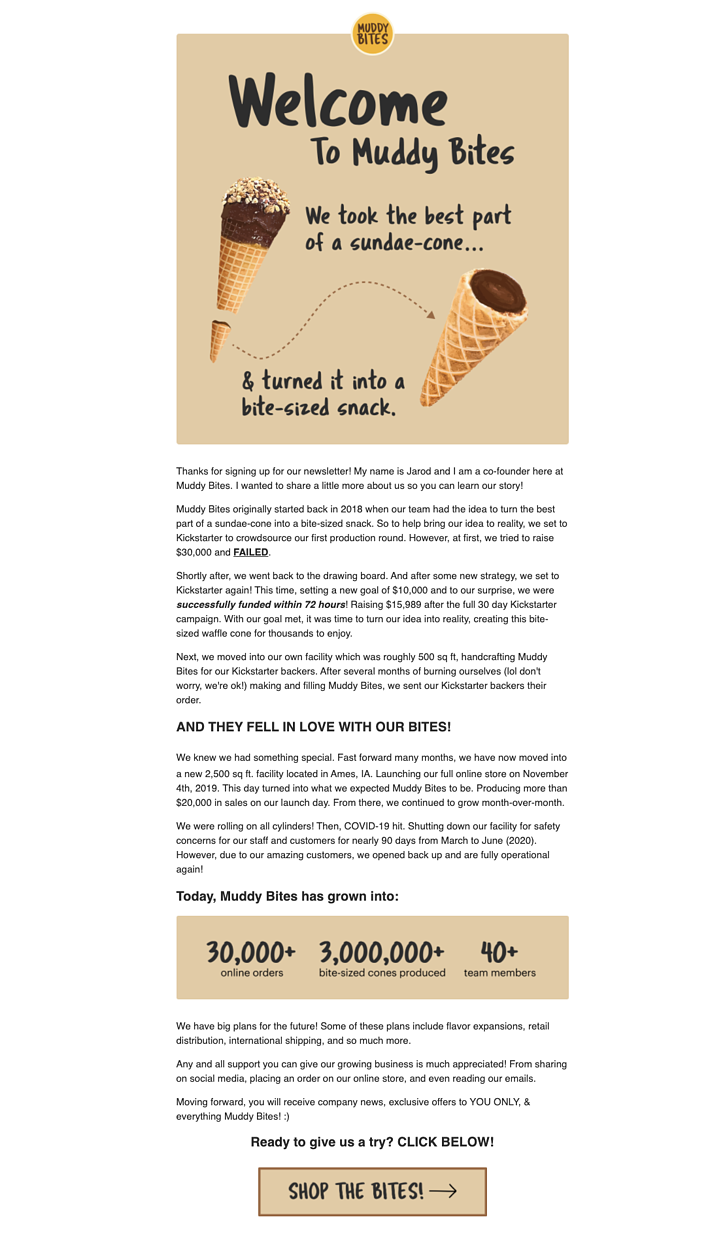 Invite subscribers to set their communication preferences, so you know exactly what types of messages to send them (and at what frequency). For example, if you own a coffee brand, create separate segments for people interested in different roast types.
Share professional photos and videos that demonstrate your product's use cases (all you need is an iPhone!). High-quality content is a dealbreaker for online shoppers. In fact, 90% of Etsy shoppers said the quality of photos was important for their purchase decision.
Stage 4: Conversion
You've impressed and educated your prospects – now they're ready to become customers.

Goal: Make it as easy and appealing as possible for people to make their first purchase.

How to convert subscribers into customers:
Share time-sensitive offers via email or SMS. This can be a discount code, a free gift with purchase, or free shipping. No matter which incentive you choose, the offer should only last for 48 hours at the most to create a sense of urgency and trigger a purchase.
Create a popup targeting people who have visited your website but haven't made a purchase yet. Here's an example from The Copper Closet: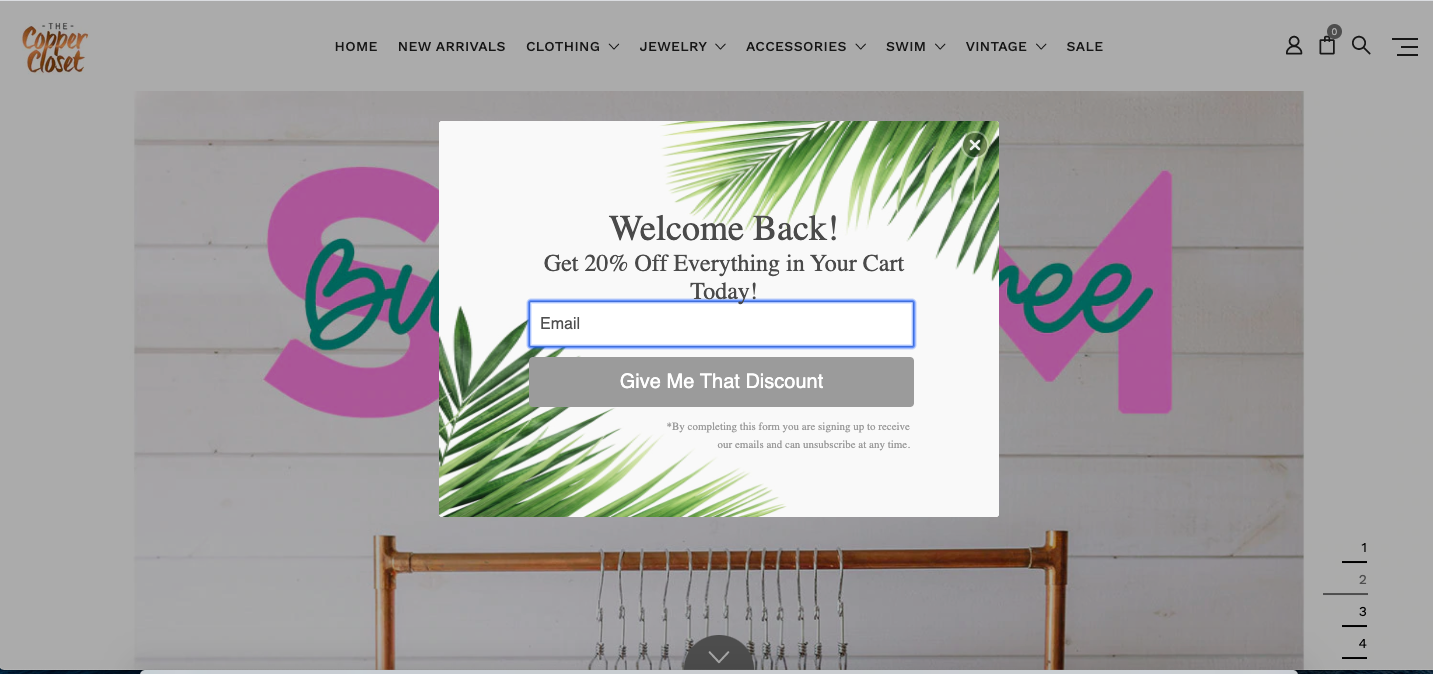 Set up abandoned cart emails, popups, and texts to make sure shoppers complete their checkout. These simple, automated reminders have helped Privy users recover 10–20% of their abandoned carts.
Supplement your messages in this stage with customer reviews to give your product social proof. A raving review could be the nudge your customer needs.
Step 5: Retention
Finding new customers is exciting, but retaining your current ones is the key to recurring revenue. In this stage, one-time buyers become loyal fans who support your brand and advocate on your behalf.

Goal: Incentivize repeat purchases and keep your customers for the long haul.

How to retain customers:
Send winback and purchase follow-up emails. Customers who've already made a purchase are more likely to convert than new prospects, so don't let them fall by the wayside. We find that the sweet spot for sending follow-up emails is 30–45 days after a purchase. Here's an email Magic Spoon sends to people who are running low on cereal:
Create a "welcome back" website popup targeting customers who made a purchase and returned to your site.
Create a VIP email segment or SMS list for customers that have made multiple purchases or spent a specific amount of money (this should only make up about 5% of your total subscribers). Make your VIPs feel, well, very important with exclusive products and discounts or early access to launches.
Launch a loyalty or subscription plan so your biggest fans can put their orders on autopilot. Here's how Recess positions their subscribe-and-save program on their website:
Play the long game
It's hard to stay patient when you're an ecommerce entrepreneur. You want sales to flood in right now. But earning people's trust takes time and, most importantly, thoughtful messaging at every touchpoint across the consumer journey.

Customer lifecycle marketing shifts the focus from quick sales to long-term relationships that pay dividends over time. And that's what distinguishes brands from commodities.

Want to take a deeper dive into the tactics we explored in this article? Check out Privy Masterclass, where you'll get step-by-step instructions for email marketing, SMS, and a whole lot more.
Subscribe for Updates
Get our best content on ecommerce marketing in your inbox 2 times a week.
Written by Lauren Hall
Lauren is a Brand Marketing Associate at Privy. She's the brains behind all things content. When she's offline, she's obsessing over her Bernedoodle pup, Monster, and plotting ways to being a full-time Vermonter ASAP.
Subscribe for Updates
Get our best content on ecommerce marketing in your inbox 2 times a week.