Three Lessons I Learned on Building a Brand from Jen Rubio, Co-founder of Away
Published on Sep 12, 2019
Last week I had the chance to see Jen Rubio, Co-founder and Chief Brand Officer at Away, speak at Drift's #HyperGrowth conference. (Shout out to Drift for putting together a great event and speaker line-up!)
If you've been anywhere near an airport recently, you've probably seen an Away suitcase. The company has taken the luggage industry by storm. With a valuation of $1.4 billion, Away has found a way to do to luggage what Warby Parker has done with glasses: upend an entire industry by selling directly to consumers.
But, Away didn't always start out that way. In her session, Jen Rubio shared how she went from sleeping on her co-founder's couch to building a brand from scratch and getting people talking about luggage (of all things.) I took three scrolls worth of notes on my iPhone and am super excited to share the top three learnings I learned on building a brand from Away.
1.) "If it's not interesting enough for someone to talk about with a friend over dinner, is it worth doing?"
According to Jen Rubio, the main reason why many direct-to-consumer brands lack momentum is because they haven't put much thought into how to get people talking about their brand. At Away, one way the company measures success is: after a customer buys your product, are they compelled to tell someone about the experience?
While paid referrals are a tempting option to pursue, Jen Rubio says that true community-building often takes a lot more than just throwing dollars behind it. Rather, you need to think through, how can you incentivize people to share simply by virtue of being in your community?
For example, from the very beginning at Away, the team asked customers to share user generated content (photos, social media posts, and written content) in post-purchase emails and the physical cards they sent out in each package EVEN before they had anywhere to put the content. Once you have the content, it's a lot easier to turn that into something; in Away's case, a vibrant Facebook and online community of people passionate about their product and values.
The takeaway: like our friends at Shoelace discussed in their recent webinar, retention is the new growth. What does that mean exactly? With the rising cost of paid marketing, if you're not thinking about how to turn your existing customers into loyal fans and advocates, you're missing out on a potentially highly-effective channel for acquisition.
2.) "That was the gap in the market: a brand and a community people wanted to feel attached to."
When you're just starting out, it's natural to be hyper-focused on your product. But, while it is undoubtedly important to make sure your product solves a real need for your customers, brand can't take a backseat.
According to Jen, there are product disruptions and there are storytelling disruptions. Away was lucky enough to have both, but Jen said that many people overlook how hungry people were for a brand they could trust and feel attached to when Away first launched.
Away was founded because her luggage broke when she was at the airport. After duck-taping her suitcase back together, she asked her friends on Facebook where they last bought their luggage. A common answer she heard back was: "I did a ton of research, but I can't remember what brand I bought."
From that experience, Jen saw an opportunity to create something memorable. How do you make your brand memorable? In Away's case, it was by starting with something people love talking about: travel.
The lesson: by taking advantage of what customers are already saying, you can cement your brand in their minds and in their hearts.
3.) "Your brand is not just your marketing…
...it's how fast you're shipping, it's your responsiveness on chat, and it's every other touchpoint you have with your customer."
Let's start with an example.
When Away was just getting started, the team was aiming to have their first product live in time to sell for the holidays. In the months leading up to December, it suddenly became clear from their factories that they were going to miss their launch deadline.
So, what do you do? In Away's case, they decided to write a book. Jen and her co-founder, Steph Korey, interviewed 40 friends about their travel stories and wove them together into a coffee table book, which they published just in time for the holidays.
Instead, of a new suitcase, early customers received the coffee table book and an "I owe you" gift card for the luggage. What I love about this story is that they were able to capitalize on turning a less-than great customer experience into a phenomenal one.
According to Jen Rubio, it's only by staying relentlessly focused on your customer experience that you can uncover great opportunities to build your brand equity. Consider me a fan!
If you're looking for more inspiration from companies like Away, sign up for one of mini-courses! We'll share best practices from fast-growing brands like Away, Monica + Andy and Hubble, and the secrets to onsite conversion. Sign up here.
Subscribe for Updates
Get our best content on ecommerce marketing in your inbox 2 times a week.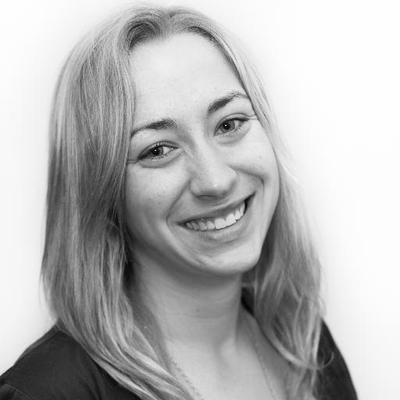 Written by Evelyn Hartz
Having recently completed a 6-month trip around-the-world, Evelyn is ready to help bring Privy to the global masses! Most recently, Evelyn was a product manager at an early-stage startup, and prior to that, she was on the product marketing team at Salsify. She's thrilled to join the Privy team where she'll bring her enthusiasm for ecommerce, product, marketing and #SharkWeek.
Subscribe for Updates
Get our best content on ecommerce marketing in your inbox 2 times a week.