It's supposed to be the most wonderful time of year for retailers: Black Friday and Cyber Monday. While the pseudo-holiday conjures images of shoppers clamoring for deals and waiting on long midnight lines outside of big-box stores, last year, online shopping actually surpassed brick and mortar sales for the first time. More than 108 million people shopped online throughout Black Friday weekend, spending $1.9 billion on Thanksgiving day and another $3.3 billion just on Friday, according to the NRF and Adobe.
On Shopify alone, Black Friday more than tripled the amount of orders most companies normally see in the course of an entire month. As for our own data? We saw a 30% increase in traffic to our merchant sites over the weekend.
That's a huge opportunity for your business.
If you haven't already, it's time to start planning. To get your business ready for some of the busiest (and most profitable) days of the year, we're introducing a new series: Black Friday Bootcamp. Each week until Thanksgiving, we'll post key insights and information to make sure you're ready to hit the ground running.
Sign up for Black Friday Bootcamp
So lace up your boots! We're kicking off Black Friday Bootcamp with a framework to help you set up for Black Friday success: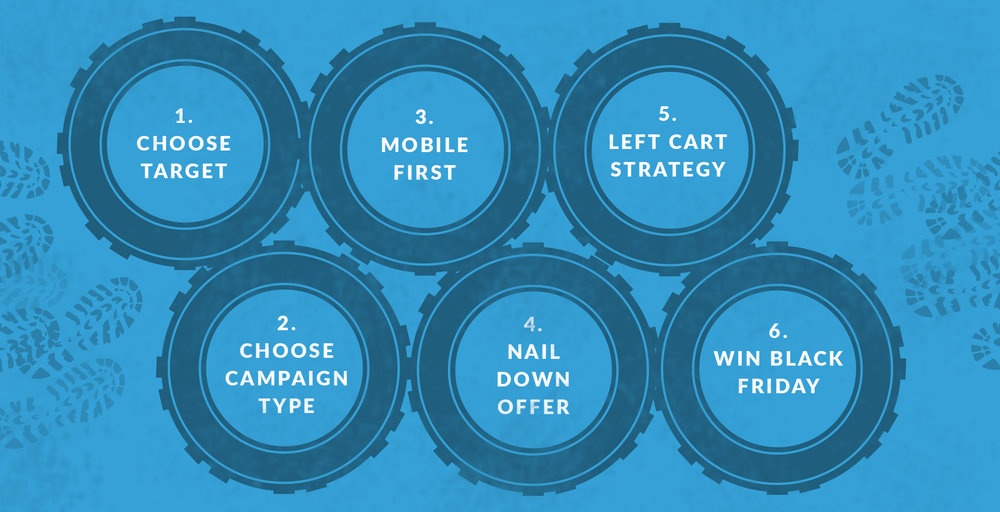 1. Think mobile-first
Of the $3.3 billion in online sales in 2016, nearly a third was done on a mobile device. And that includes holiday shopping, too. On Thanksgiving Day 2016 alone we saw a record-breaking $449 million in sales, according to Adobe. Of all those sales, 53% were completed on a mobile device.
Even those people who weren't yet buying were scoping out Black Friday and Cyber Monday deals, with over 70% of Thanksgiving Day web traffic done on a mobile device.
That means your potential shoppers aren't waiting for Black Friday anymore. They're escaping their family gatherings or scrolling through deals while watching the football game. That's why your mobile shopping experience is more important than ever.
The good news? Targeting mobile users is easy to do with Privy. Just set the your audience targeting rules to "Device type," and choose "mobile." If you're on the Privy free plan, you can also create a mobile-friendly campaign by using one of our dozens of mobile friendly template designs.
Just remember, mobile users won't want to read many words, so be sure to be succinct in your copy. If you don't want to interrupt the experience too much, think about choosing a banner or bar display type.
2. Nail down your offer
One of the most important considerations for your Black Friday and Cyber Monday campaigns is what kind of offer you'll use to go get people to sign up and buy.
There's several types of discounts you can think about that can have a huge impact on your business:
Percentage Discount: Percentage-based discounts tend to be the most popular and most effective offer. Consider here how much you want to offer based on what you want to achieve. Smaller incentives like 5% or 10% might work just fine, but if you're looking to move merchandise out the door during BFCM weekend, consider going as high as 20-25% off.

Dollars Off: This type of offer takes a specific dollar amount off of the total cart. This type of discount is often successful because your visitors consider it credit—psychologically, people hate to lose more than they like to win. Consider limiting this one to a certain purchase level, like after spending $25 or more.

Free Shipping: Lastly, you can tip the scales with free shipping. We've seen a lot of success with this type of discount using the bar display type as opposed to a traditional pop up.
Regardless of what type you choose, consider making any offer time-bound to Black Friday weekend, which will drive urgency for your visitors to buy now.
While many visitors will come to your site expecting deals, make sure you're staying true to you and your business. If you never offer discounts, then don't. Consider offering a special piece of content deal or throwing in a small free gift if they purchase a certain amount. Just because it's Black Friday or Cyber Monday doesn't mean you have to compromise who you are.
3. Plan your cart abandonment strategy
Since Black Friday/Cyber Monday weekend is all about shopping, start thinking through what you can do to close the sale. One tactic we've found to be successful with our customers is something we call the Cart Saver.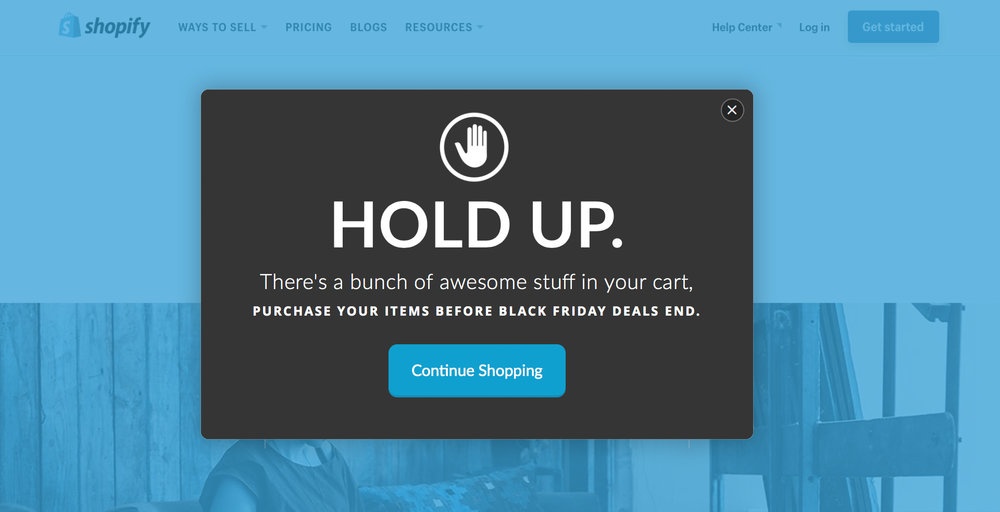 While it's common for businesses to set up cart abandonment emails enticing potential buyers to come back, there's a lot of power in capturing their attention before they ever abandon their cart. Combine a traditional popup with an exit intent on your checkout pages to deliver the perfect message for users that might not be ready to buy.
We've found that our customers save as much as 10% or 20% of their carts before they're abandoned this way. That's real money kept on the table.
4. Determine who you'll target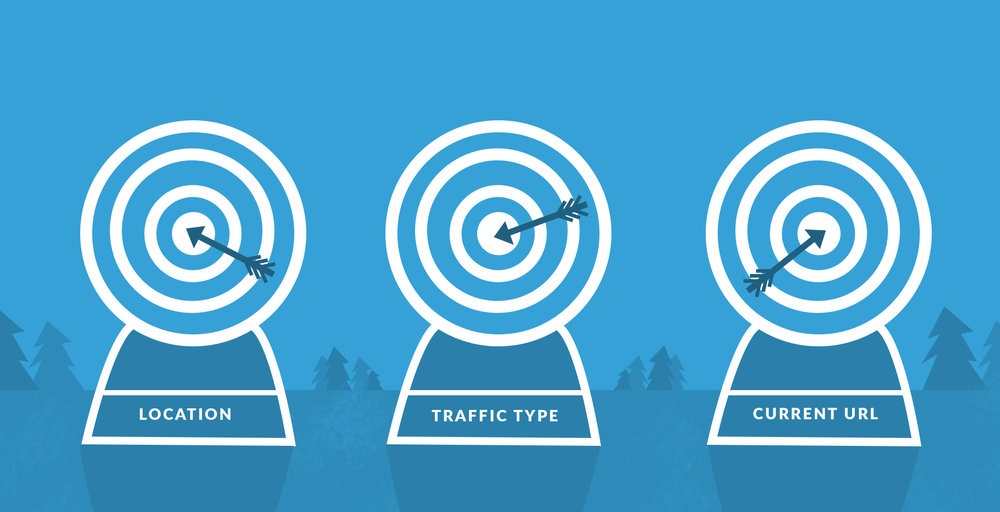 When you're crafting your messages that go along with your offers, you'll want to think through your audience and know exactly who you are writing for. Remember that for Black Friday and Cyber Monday, many shoppers are purchasing gifts for others, not necessarily something for themselves. Think about who might be buying a gift and who they'd buy it for, and the emotional strings you can pull to entice them.
There's nothing wrong with running a site-wide campaign or promotion, but the more you can speak directly to your different audience segments, the better. And you can use Privy's audience targeting to make sure the right message is show to the right people at the right time.There's a lot of different options to choose from, but four that can help you drive more sales this holiday season.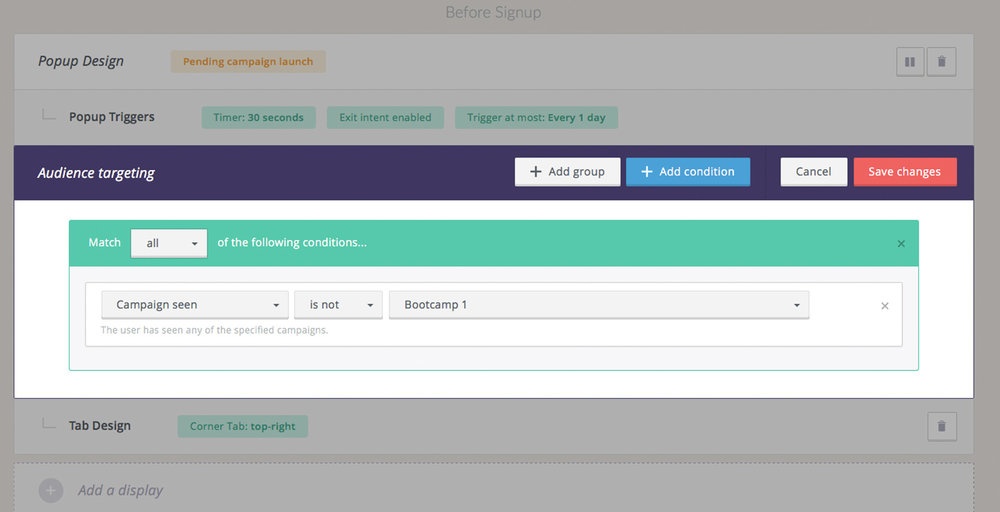 Current URL: Think through the top pages of your website. What is your customer journey like? Which pages would benefit from a special offer to get people to buy? Would a deal help tip your shopper into buying? If your visitor is viewing a specific item, chances are they're interested in it. Targeting specific pages with specific offers can make all the difference. For example, if someone is viewing a product page for thank-you notes, send them a special offer for thank-you notes specifically, not for your entire suite of greeting cards.

Sessions Count: If you're putting together a welcome campaign, you can make sure you're only welcoming brand-new users with this kind of targeting. Similarly, it might make more sense to put together a different message or offer for return visitors who know your brand or have purchased from you before. That way you're not giving away too much to people who already love you and you're doing everything possible to get that first sale.

Traffic type: Where are your users coming from? Will you run a social campaign or Facebook ad? You can easily deliver a consistent message of the same offer for anyone coming from a social media site (or another referral) to your website. This ensures consistency between the platforms and a more seamless experience for the visitor, which increases the likelihood that they'll convert. For example, if you're running an Instagram ad that's advertising your 20% off sale, you'll want to use the same image and offer for anyone coming to your site from Instagram.

Location and Language: If you're selling around the world, you can easily run geo-targeted campaigns that let you tailor your message and offer to a specific location or language. How powerful would it be for a Spanish speaker to receive their offer in Spanish, instead of having to translate?
As you start to plan for Black Friday and Cyber Monday, you'll want to map out tactics like these and the ones above to see what makes the most sense for you. Don't forget, we're here to help you every step of the way to make sure you get the most bang for your buck come Black Friday.
Get Your Online Business Ready for Black Friday
Need more Black Friday Bootcamp? Join us for a 30-minute webinar Wednesday, November 8, to help you get your online store ready for Black Friday and Cyber Monday. Can't make it? Don't worry, we'll record the whole thing.