Up, up, up and away!
Uploading CSV files may sound boring. But, with Privy's new contact enrichment capabilities, you'll be flying towards better conversion rates in no time.
Now, in Privy, you can upload via CSV attributes like a customer's birthday, phone number and more to enhance their contact record. If you have the data, we'll store it, and add it to whatever other data you already have on the customer.
With additional customer attributes stored in Privy, you can run more personalized on-site display campaigns and emails to your shoppers. For example,
Create segments based on a shopper's preferences - Ask shoppers for their preferences and then, create special offers designed just for them.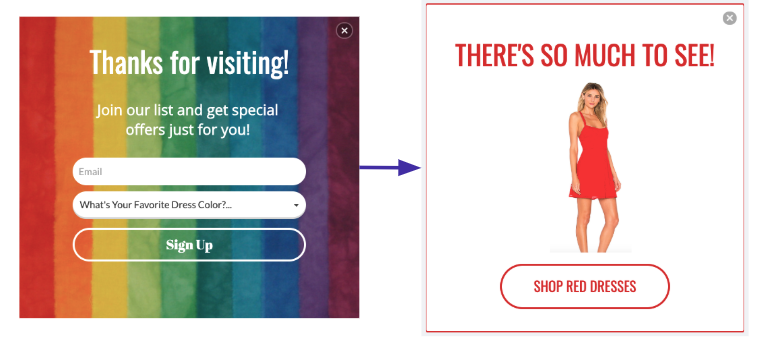 Show them you know them - Save a shopper's birthday, address, favorite color, nickname or whatever information you have on them to run more fun and personalized campaigns. Like a special offer for your customers on their birthday!


Reward your loyal fans and repeat customers - If you run a membership program, you can record a shopper's membership status and provide them with promotions that make them feel special.

Once the custom field is added to Privy, you'll have it forever. So, if a brand new contact signs up, you can use the new custom field data to target your newsletters right away!
How it works:
Login to Privy, and go to your Contacts page.
Click Upload CSV file.
Choose your CSV file from your files. (We have a template ready and raring to go if you need one!)
Match the column label from your CSV file to a field in Privy. Or, create an entirely new field.
You're done! Click Submit, and we'll email you as soon as the attributes are finished uploading.
As a Privy customer, you'll now have the ability to import up to 100 new custom fields.
100! That's 100 more ways to build a relationship with your customer.
What will you try first?