5 Reasons You Should Attend Privy Live on September 24th, 2019
Published on Jul 29, 2019

Have you heard? We're throwing our first ever customer conference here in Boston on September 24th, 2019. Privy Live is a one day event specifically for ecommerce entrepreneurs and D2C brands.
You'll hear directly from merchants who have started and scaled their businesses to 7 and 8 figure businesses. You'll also have the opportunity to meet your fellow entrepreneurs and marketers who are in the day-to-day trenches of building real businesses.
You'll learn from ecommerce marketing experts, and you'll walk away with new tactics for rapidly growing your business.
So join us in Boston on September 24th for a ton of inspiration, learning and fun.
But in case that wasn't enough, here are the top 5 reasons you should attend Privy Live:
1. Meet incredible, like-minded people building ecommerce businesses like yours.
The event is a mix of entrepreneurs and marketers in your exact spot. Whether you're already scaling to multi-millions in revenue, or just crossing $100K, this event is for you. Attendees from KinkyCurlyYaki, FIGS, Boosted Boards, Project Repat and so many more are excited to spread some wisdom, and learn from other attendees.
2. Not the same speakers you hear everywhere else.
We've put people on the schedule that you probably haven't heard from before. They'll share their stories about going from zero to successful ecommerce businesses and what the future looks like, with no standard conference BS.
3. You do not need to be a Privy customer to get value out of the event.
All merchant talks are focused on lessons learned, as well as new tactics and approaches that can be applied to ANY business, regardless of their technology stack. The content is geared towards learning and sharing knowledge from fast growing ecommerce businesses.
4. Boston has good weather in September.
We love our city, but there are only about 2 months where the weather is actually good. And this is one of them! You're welcome to visit us any time, but this is the best time to come.
5. Schedule individual time with an ecommerce marketing expert.
There will be plenty of 1:1 sessions available with an ecommerce marketing expert from Privy. Whether you're here to meet your dedicated customer success manager, or learn from a conversion coach, you'll be able to schedule a session that's tailored for you.
Ready to buy your ticket? Head to privy.com/live!
Subscribe for Updates
Get our best content on ecommerce marketing in your inbox 2 times a week.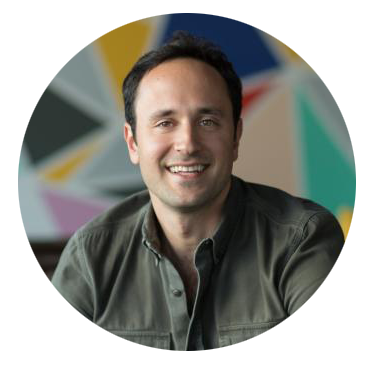 Written by Ben Jabbawy
Go getter and ecommerce extraordinaire Ben Jabbawy is the founder and CEO of Privy. His passion for entrepreneurship has helped him empower and inspire hundreds of thousands of small to medium sized business for nearly a decade and he's not stopping now!
Subscribe for Updates
Get our best content on ecommerce marketing in your inbox 2 times a week.