The 4 Biggest Ecommerce Trends To Look Out For In 2021 (And How You Can Take Advantage Of Them)
Published on Jan 14, 2021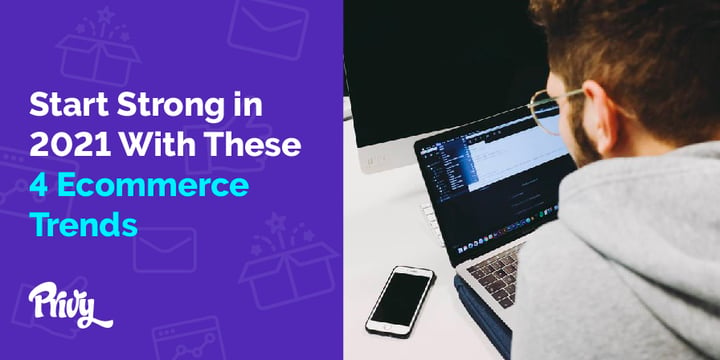 A lot has changed in the last year.
Ecommerce sales have gone from 10% of total retail sales to 20%...in just 1 year.
Even Harley Finkelstein, Shopify's President, announced at the end of last year that the world of ecommerce we were expecting to see in 2030 has been accelerated to 2020.
With things changing so quickly, being one step ahead is a sure way to be competitive in 2021.
So today, I'm sharing the 4 ecommerce trends you can and should take advantage of this year.
Get our best content on ecommerce marketing in your inbox 2 times a week
Trend #1. Product drops are going to continue to explode.
I'm not talking about drop shipping.
Drops are limited edition products that brands can release to drive sales and oftentimes promote a partnership.
So as an example, last year Allbirds, the shoe brand, partnered with companies from Shake Shack, to influencers like Jaden Smith, to release limited edition shoe drops.
And they continue to do it.
It's not just DTC brands that are focusing on drops. One of the biggest companies in the world, Tesla, has launched everything from hats to flamethrowers to tequila.
And they've made over $10,000,000 dollars by doing so!
Even content creators like David Dobrick are making over $1 million dollars from spontaneous product drops.
Best of all, these drops aren't just hype. From a business perspective, they are actually extremely profitable and effective. Drops are going to continue to rise this year because they do 4 things for a brand:
1. Reduce risk of carrying a lot of inventory: Tesla only had 2,000 flamethrowers...
2. Grow their audience through partnerships and collaborations: Allbirds was able to piggyback off of Jaden Smith's followers.
3. Improve margins: Because they are limited edition, people are willing to pay more for them.
4. Strengthen their brand: At the end of the day, drops are just cool.
Trend #2. Social shopping is going to continue to grow.
Look at your Instagram app today.
You'll notice that they replaced their notification bar with a shopping tab.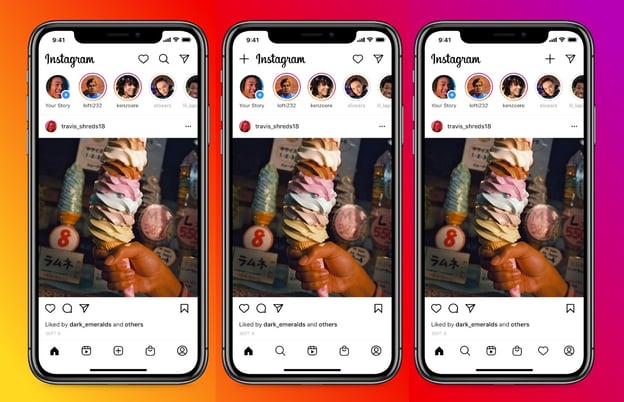 Instagram is going to begin to make a big push into shopping.
Why? Well Apple recently rolled out a software update that limits how much data companies like Facebook are able to collect.
That's a massive hit to Facebook's $70 billion dollar a year ad business.
Because they recognize that there's a huge opportunity not only to capture the advertising dollars of brands, but also to capture the payment processing fees from all of the transactions.
And they have the largest audience in the world to roll this out to. With billions of people on both Instagram and Facebook.
Brands like yours should pounce on this opportunity.
While we are firm believers that you should own your audience by building an email list, there is definitely an opportunity for money to be made as Facebook begins to invest more and more in their online shopping catalog.
We recommend that your Facebook shopping account is completely set up and integrated with your Shopify store. Once you have it set up, you're able to tag your products with each new post you share.
Look through other brands' pages to see how you can mix in your catalog with entertaining content that can help you drive revenue and boost your brand's reach.
Trend #3. Subscription revenue is going to grow.
I think fundamentally, ecommerce businesses want to be SaaS (software as a service) businesses.
The economics are just better. You have predictable revenue. Your customer's lifetime value explodes. And you can build consistent brand loyalty.
So far we've seen this work well with the food and drink industry.
Brands like Magic Mind or Hydrant are giving big discounts in exchange for a monthly subscription.
However, I think we are going to begin seeing this trend move beyond just food and beverage brands.
You can see it already breaking out with Black Wolf soap where they offer a 15% discount.
And whether it's fresh bed sheets every 3 months or a phone case of the month club, I think subscriptions are going to make a big run in the ecommerce industry in 2021.
Trend #4. Email will become even more valuable.
I know this might seem like a cop-out trend.
Email marketing has been around forever. How is it a "new trend?"
I hear you. But check this out:
Privy helps merchants send millions of emails every year. In 2019, we found that the average value of every email collected by our merchants was $16.
But in 2020, that value more than doubled to $33 per email.
Meaning that for every email a brand is collecting, they are earning $33.
Email has become such a profitable channel that I think brands are going to double and triple down on their email strategy in 2021.
My suggestion would be to take advantage of the rise of email profitability by automating as much of your email sending as you can.
Take a few days to begin investing in your welcome emails, customer winback emails, and abandoned cart emails. All of which can be set up with Privy.
Final thoughts...
Now while I'm always a fan of pushing a brand to the next level, I think it's important to remember this quote from Jeff Bezos.
He says, "I very frequently get the question: "What's going to change in the next 10 years?" And that is a very interesting question; it's a very common one. I almost never get the question: "What's not going to change in the next 10 years?" And I submit to you that that second question is actually the more important of the two -- because you can build a business strategy around the things that are stable in time...We know that customers want low prices, and I know that's going to be true 10 years from now. They want fast delivery; they want vast selection."
Chasing new trends is fun. But make sure you're always delivering what your customers want first.
What do you see being the biggest ecommerce trends this year?
Join our Facebook Group, The Ecommerce Marketing Community, to share your thoughts.
Subscribe for Updates
Get our best content on ecommerce marketing in your inbox 2 times a week.
Subscribe for Updates
Get our best content on ecommerce marketing in your inbox 2 times a week.