2019 Year in Review: 5 Key Features You Need to Uplevel Your Ecommerce Marketing & Grow Your Online Store in 2020
Published on Dec 31, 2019
One of our company values at Privy is that we measure our success by our customer's success. And 2019 was a huge year for you, our customers.
Here are some stats our CEO, Ben, recently shared that completely blew my mind:
150,000 ecommerce stores began using Privy in 2019.

Privy merchants converted 80 million leads and sent 150 million emails

And drove 2.9 billion in sales from their Privy campaigns!
And my favorite: 3 billion consumers touched a Privy marketing campaign in 2019. That's 40% of the world population by raw numbers. Amazing.
We also released a bunch of new features to the Privy platform based on feedback from our customers. Thank you for your partnership! We hope you keep the ideas coming in 2020.
But before, we bid adieu to 2019, I thought I'd take a quick look back at what launched in Privy this year. So, I asked our team who has helped over 400,000 entrepreneurs grow their online stores, and here's what they think is most important.
1. Revenue Reporting
Like you, at Privy, we're entrepreneurs. And while we've been lucky enough to make it through our earliest days, we still remember what it was like to start out with a great idea and a very limited audience and budget.
As entrepreneurs, we know how important it is for you to understand the ROI of your marketing efforts. That's why in July of 2019 we launched revenue reporting.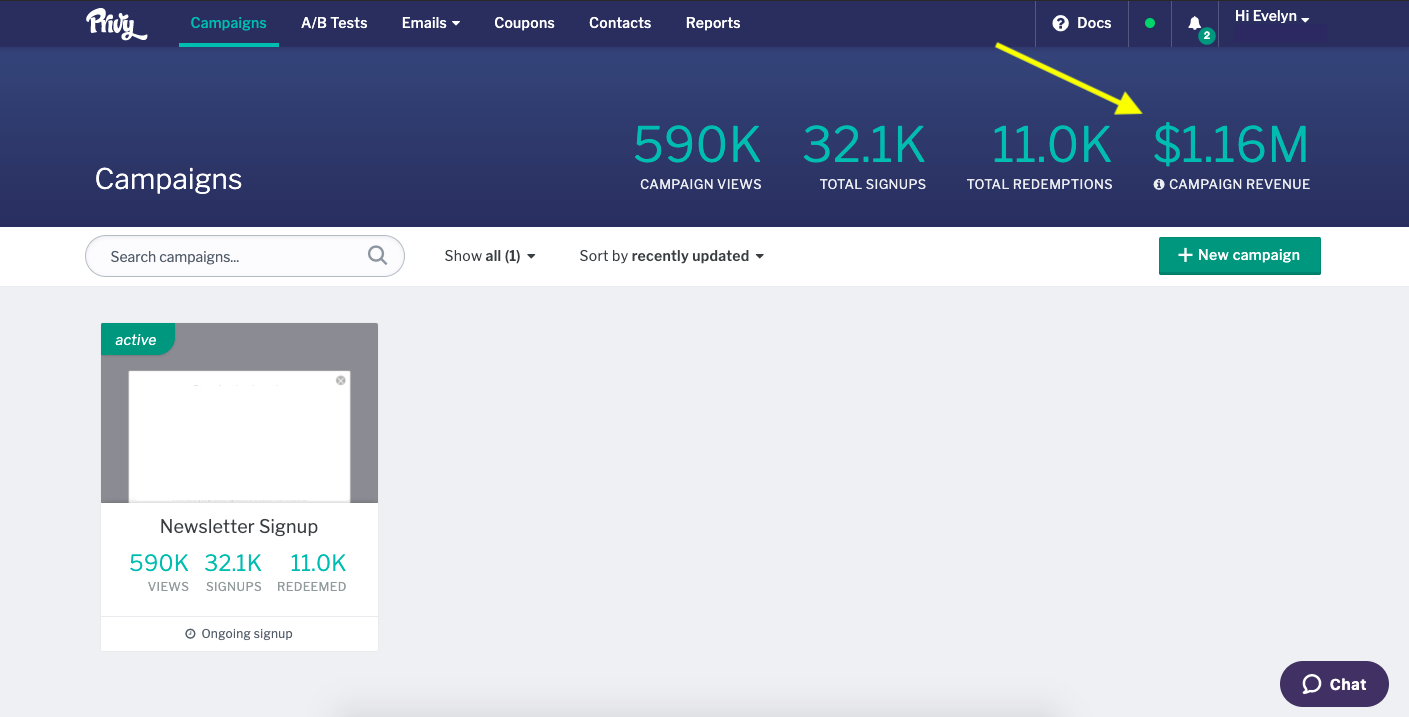 With revenue reporting, you can understand the total amount of revenue that was influenced by an on-site display campaign launched through the Privy platform, and how much revenue was recovered from your abandoned cart and purchase follow-up emails.
Looking to get more out of Privy? Check out our new ROI page to learn what the best performing Privy merchants do to convert more emails into sales.
2. New Pricing
Earlier this year we changed our pricing to unleash all of our features. Now, no matter the size of your business you can access all of Privy's features at a price that corresponds to your reach.

Even better news. If you're a business just starting out with less than 5000 pageviews in monthly traffic, you can use everything our on-site display tool has to offer for free. At Privy, we remain committed to supporting small businesses.
Unlike other providers, we also protect you against seasonal spikes in traffic by taking an average of your pageviews over a 3-month period before adjusting your price tier. That way your price can be more predictable from month to month, and we grow with you as you grow.
3. Big enhancements to our email + on-site display products
We released Privy Email at the tail end of 2018, and as a result, we've seen a huge uptick merchants using Privy for their all-in-one marketing hub. In 2019, we made some major investments to our brand new product including:
The ability to send purchase follow-up emails.

the opportunity to add images of items left in a shopper's cart (for Shopify merchants only).

...and much more!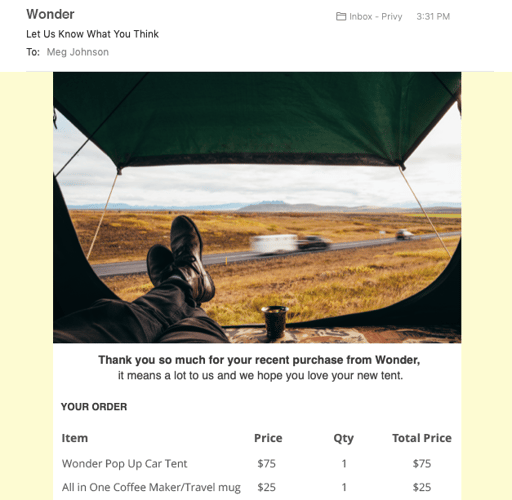 We also made enhancements to our on-site display product including the ability to target your popups based on whether a contact has seen or signed up through a popup all within a singular session. 👀
4. Better contact management capabilities
As of last month, you can use internal-facing tabs to label your contacts with names like "influencer"; "repeat customer" or "local". Whatever makes sense for you and your business. This feature is particularly useful for customers transitioning contacts from your ESP to Privy.

Also, with our new CSV import process, you can upload attributes like a customer's birthday, phone number and more to enhance their contact record, and then use that information to better personalize your displays and emails. You can also unsubscribe contacts in bulk. Learn more in the blog post.
5. Early steps in text messaging
At our first ever customer conference, Privy Live, we launched our first foray into the SMS marketing space with new integrations with PostScript, Retention Rocket, Klaviyo, Iterable, and Attentive. We also added a new phone field option for Privy on-site display customers. This new field will help you stay compliant when you're asking for shopper's phone number.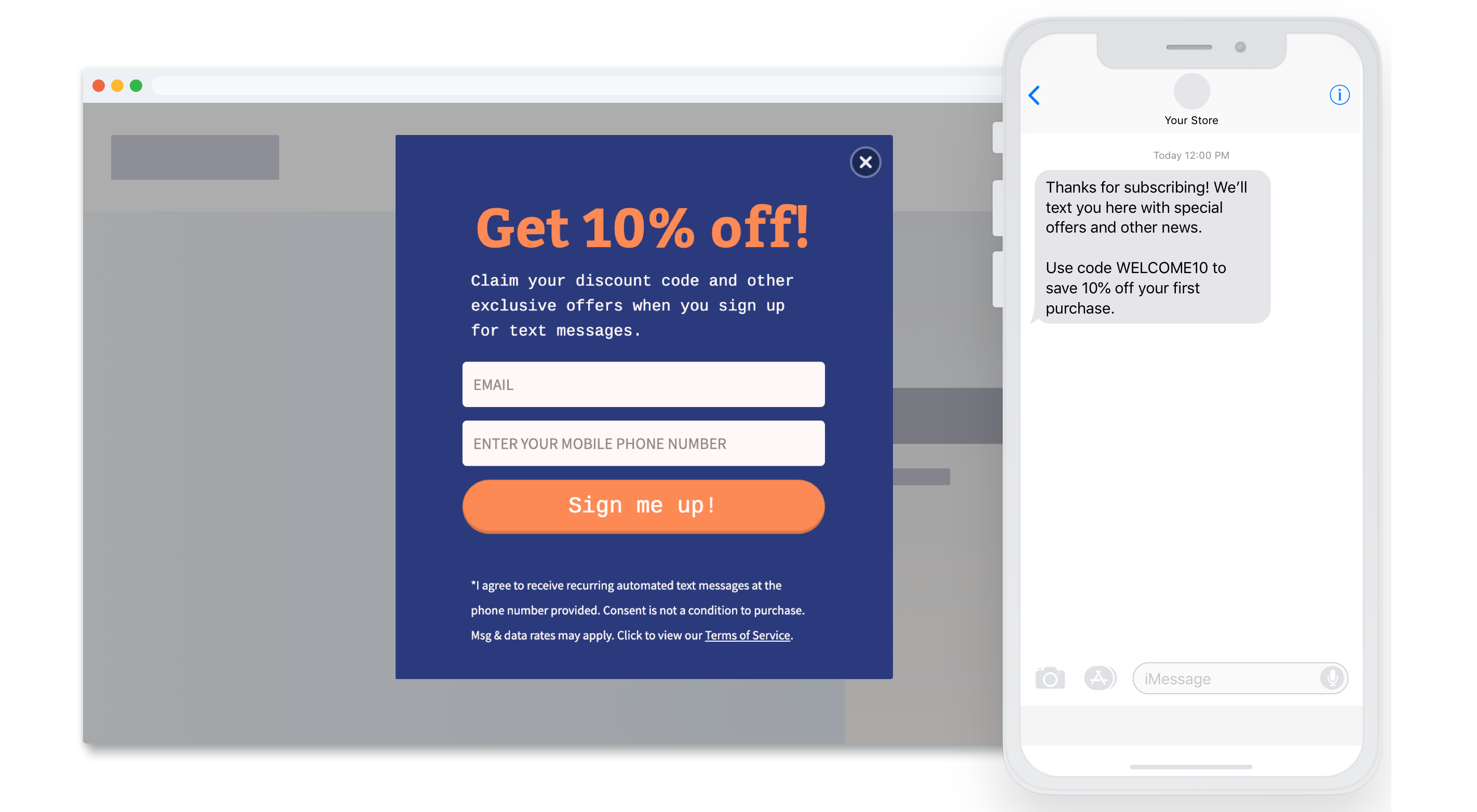 Coming soon: Privy Text. Sign up to get early access here.
This means that in 2020 you'll everything you need to grow your online store. Successful ecommerce marketing is not about one channel - it's about the combination of them all, and that's why we've built Privy to be the one-stop shop for all of your marketing needs. More to come...
✌️out 2019! Cheers to an amazing year.
Subscribe for Updates
Get our best content on ecommerce marketing in your inbox 2 times a week.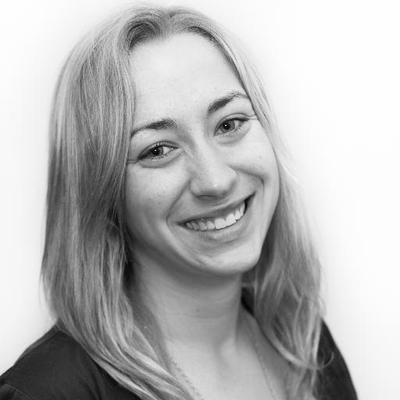 Written by Evelyn Hartz
Having recently completed a 6-month trip around-the-world, Evelyn is ready to help bring Privy to the global masses! Most recently, Evelyn was a product manager at an early-stage startup, and prior to that, she was on the product marketing team at Salsify. She's thrilled to join the Privy team where she'll bring her enthusiasm for ecommerce, product, marketing and #SharkWeek.
Subscribe for Updates
Get our best content on ecommerce marketing in your inbox 2 times a week.