Steal This Workflow: How Paleo Bakehouse Saves Four Hours Every Week with Privy and Zapier
Published on Apr 26, 2018
Written by Lauren Shepherd
Privy + Zapier: Better Together
Let's be honest: You didn't start your business or join a company to do menial, routine admin work. When you're stuck copying and pasting, you're left with little time to actually grow and improve your business. With the right tools, though, you can automate steps in your work and take those tasks from time-intensive to hands-off.
Bryan Ballart, co-founder and chief eating officer (CEO for short) of subscription bakery box Paleo Bakehouse, is like you. He and his high school sweetheart, Josy, founded Paleo Bakehouse not to send emails all day but instead to create delectable, guilt-free, Paleo treats. Before Bryan automated email sends with Privy and app automator Zapier, that task consumed time that could've been spent inventing snacks and expanding Paleo Bakehouse.
What Is Zapier?
Zapier is a web app automation tool that allows anyone to send the data that runs their business from one app to another—absolutely no coding skills required. With Zapier, you build Zaps (automated workflows) that make a huge range of tasks more efficient and self-sufficient, like creating to-dos, sending invoices, or tracking your time using data from your other apps.
When you use Privy with Zapier, you're not just automating email lists—you're connecting Privy to the 1,000+ apps Zapier partners with. The possibilities are endless (or close enough—we tried to calculate it once but broke the calculator).
About Paleo Bakehouse
Paleo Bakehouse abides by the Paleo diet's guidelines: whole foods, no gluten, sugar from naturally-occurring sources (honey, fruits, etc.). Bryan and Josy prefer their food simple. From the number to the name of the ingredients, the Paleo Bakehouse asked themselves a simple question: What if we created scrumptious treats with only seven or fewer ingredients?
And that's what they did.
With a few guidelines in place—no junk, nothing artificial, must taste amazing—Paleo Bakehouse set out to bake their way into your home. To get there, they had to tackle a few of the things slowing them down.
How to Save Four Hours Every Week
Managing lead capture can be a manual and time-devouring process. While you're exporting new leads and importing them into the best tool for communicating and nurturing them, they get colder as each minute passes.
Bryan and the Paleo Bakehouse team had no trouble collecting leads. In fact, with Privy, Paleo Bakehouse had a never-ending stream of leads. Their secret to generating leads? An offer as enticing as their baked goods: 15% off all first orders.
But, before Zapier, the Paleo Bakehouse team had to download a CSV of their leads, upload it to Google Sheets, look for duplicates and delete them, save the spreadsheet as a CSV, and upload the new CSV to email provider ConvertKit. That's a lot of repetitive work that you're probably all too familiar with.
All this extra work led Bryan to Privy: "When we started using Privy, it was just me running Shopify while helping Josy with baking. I didn't have time to learn a brand new software while trying to create new delicious goodies for our customers."
"We decided to go with Privy thanks to its ease of use and UX. It was so easy to set up and it has been a "set it and forget it" system using Zapier with Privy."
With a simple automation, Bryan sped up their process, eliminated manual lead data management, and delighted Paleo Bakehouse's contacts with a speedy reply in the process. Bryan built a Zap (an automated workflow) that sends new leads captured in Privy to ConvertKit.
This one workflow saves Paleo Bakehouse four hours every week. No more exporting and importing or inspecting spreadsheets for duplicates. You can use the same automation as Paleo Bakehouse to save your team time, and headaches, too:
Don't use ConvertKit? No sweat. We added some of our top Privy Zaps so you can send Privy leads to over 1,000 apps via Zapier.
If you're feeling intimidated by an automation tool, you aren't alone: Bryan felt similarly and lived to tell the tale: "The onboarding process was so incredibly simple I managed to create a Zap in less than seven minutes!" he says. "I promise if I can do it, you can too."
The result? Sweet, sweet productivity. And four extra hours a week to bake those delicious treats. What will you do with four hours back in your week?
All images courtesy of Paleo Bakehouse.
Subscribe for Updates
Get our best content on ecommerce marketing in your inbox 2 times a week.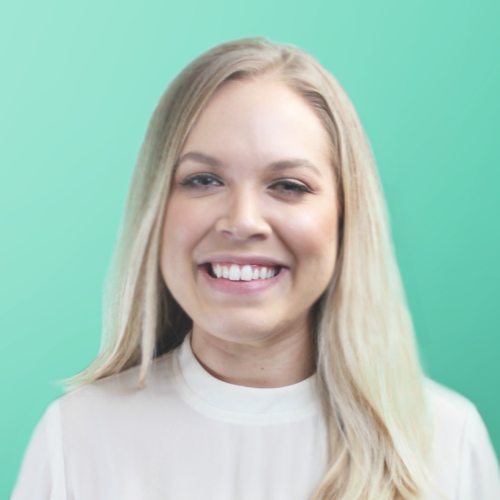 Written by Lauren Shepherd
Lauren is our Senior Marketing Manager. Coming all the way from Minnesota, she's earned her spot on the east coast by working for companies like Brainshark and Teikametrics to create content and lead generation strategies that increase website traffic and build brand awareness. Lauren's passion for small businesses and content creation is what brought her to Privy, but her enthusiasm and love of good beer and all things Justin Timberlake are what make her the perfect fit for our team.
Subscribe for Updates
Get our best content on ecommerce marketing in your inbox 2 times a week.