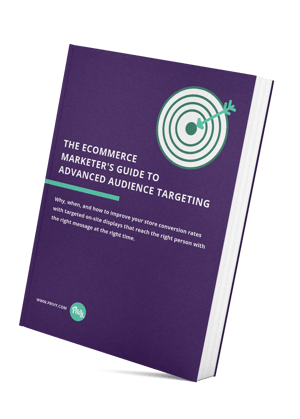 Most online businesses are pretty bad at conversion. We strive to convert 2-3% of site visitors into email subscribers and paying customers and we're thrilled if we can get close to that number.
By improving your conversion rate via highly targeted messages, however, you can significantly impact your business without spending any more money to drive traffic to your site.
In this guide, you'll learn why, when, and how to target your on-site displays—pop ups, flyouts, banners, bars, and more— to deliver the right message to the right visitor at the right time.
What you know about your customers without asking
How to build advanced targeting rules in Privy
Specific use cases you can act on right away
Display triggers and when you to use them most effectively